Cuoche in Vacanza - Tuscany cooking classes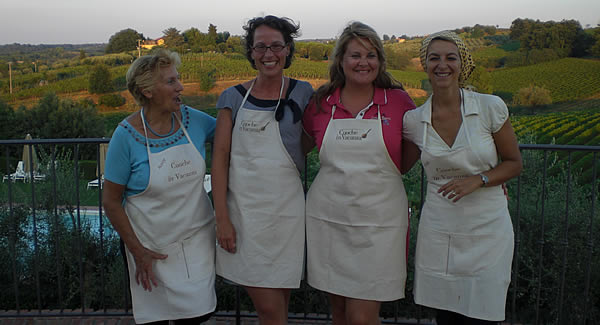 If you're looking to take some of Tuscany home, what better way than to learn to cook your favourite Tuscan dishes? That's exactly what Erika and Emanuela from Cuoche in Vacanza offer. Their Tuscany cooking classes can be held in your villa in French or English and use only seasonal, local produce. They'll even pass down some of the culinary secrets they learned from their own grandmothers.
Or why not just have your favourite Tuscan dishes cooked for you? Professional Chef Erika can organize private dinner at home. Whether you want to taste a whole Tuscan menu, or enjoy several nights of Tuscan home cooking in your villa - Cuoche in Vacanza team will do all the shopping, cooking, serving and clearing up for you. Yum.
Contact
Cuoche in Vacanza - Erika Elia
www.cookingclassesintuscany.net
info@cuocheinvacanza.it
+39 3406779798