Mangiar Divino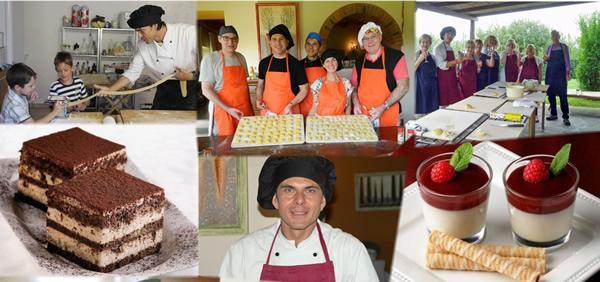 Mangiar Divino - Chef in Tuscany
Born in Arezzo in a family producing Chianti and olive oil, Fabrizio quickly fell in love with Tuscany's flavours as a child and learned his cooking skills from his mother and grandmother. Today, he works as a chef in Tuscany, crafting handmade food with the organic and in season ingredients Tuscan cooking is famous for. His goal? Making you love the region as much as he does through food.
As well working as a private Tuscan chef in your holiday villa, Fabrizio offers cooking lessons at your villa or his own location and informative and tasty wine tours through beautiful landscapes and past historical landmarks.
A stint in Bournemouth has left him fluent in English, while his foodie travels elsewhere mean he can combine traditional Tuscan flavours with dishes from around the world for themed events as well. Fabrizio is also fluent in Spanish, French and of course, Italian.
Chef on demand: is the ideal solution for mouth watering traditional lunches or dinners, in your villa, using only the finest ingredients combined with the most suitable wines.
The chef will be responsible for purchasing the ingredients paying special attention to the quality of the products, essential for who wants to "cook well". This type of service allows clients the possibility to have their lunches or dinners ready either on their arrival or after a day out sightseeing, and avoiding the stress of having to go shopping or searching for a restaurant.
Private chef in your holiday villa: The chef will decide together with the guests the most suitable menu for lunch, dinner, cocktail or buffet and will take care of the supplies necessary.
Cooking class: Learn to make traditional dishes of Tuscany and Italy, thanks to a wide selection of dishes we have something for everyone, from beginners to intermediate chefs, to learn new cooking techniques.
You will learn to prepare all the essentials of an Italian meal, discovering a passion for reviving historic Tuscan recipes and giving them a contemporary twist. Dishes include appetizers, breads and pizza, soups, homemade pasta accompanied by sauces, meats, vegetables and desserts
Vegetarians and vegan cuisine: Our vegetarian and vegan friends, will be satisfied with the best, thanks to the variety of vegetable based recipes that Tuscany offers.
With the support and expertise of chef Fabrizio it's possible to prepare tasty and choreographic dishes. All the items will be prepared with seasonal organic products from our farm.
Gluten Free Friends: For all those people who suffer from celiac disorders, MANGIARDIVINO chef in Tuscany will use their experience to prepare a fantastic gluten free meal without sacrificing the taste and flavours of the traditional Tuscan cuisine. Furthermore our gluten free cookery lesson will teach you how to prepare all typical dishes without gluten.

Contact
Mangiar Divino Chef in Tuscany - Fabrizio Merli
www.mangiardivino.com
info@mangiardivino.com
Tel + 39 3270158492