Cavriglia Natural Park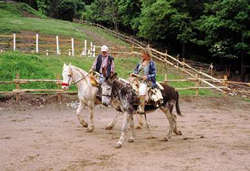 The Parco di Cavriglia (Cavriglia Natural Park) extends for 600 hectars on the Chianti hills surrounding Valdarno. Thanks to its receptive facilities, the Park is the ideal place for nature rich holidays: through the great number of pathways you can practice trekking, equitation, bird watching. Conveniently located between Chianti and Valdarno, Cavriglia, a huge green expanse that gently descends from the top, still keeps its immaculate and pure nature.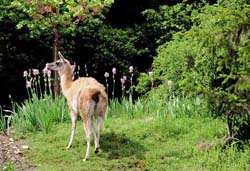 You can feel the uninvading presence of man in the park facilites: all structures are deeply immersed into the nature without affecting its balance. Through the park's pathways you can discover the most diverse flora and fauna: you can see mufflons, lamas, and many free animals. The park is visitable by foot, by mountain bike or by horse.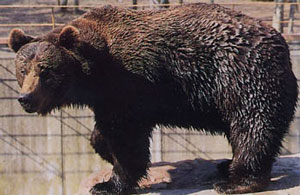 The brown bears, given by the Tallin Zoo, Estonia, live in a custom space created for them in the 80s, on a calm zone. During all these years, the Park management has tried to find a better accomodation for the bears, collaborating with many ambientalistic associations, in search of an European Park where they could live free, but the effort hasn't been successful, due to the fact that thir particular race does't allow them to be inserted inside an Europan environment. So many experts stated that "inside the Natural Park of Cavriglia, they sure live better than in a zoo".