Camaiore restaurants
Le Meraviglie
Hospitality and tradition, but also a good wine list, quality and delicious cakes, all with an excellent value for money. Not to be missed are the ravioli flavored with thyme, truly refined taste followed by a slice of warm pear cake.
Closed on Wednesdays
Address: via provinciale 13, Loc. Montemagno, 55041 Camaiore
Tel: +39 0584 951750
La Cantina di Bruno
Family restaurant in which the grandmother is also working. Their pizza baked in wood burning ovens is great!!! Very friendly towards families with children. As this is extremely popular place, make sure you make a reservation.
Closed on Thursday (July and August open every day)
Address: Via Italica 61, Lido di Camaiore
Tel: +39 0584 67624
Mobile: +39 335 1028936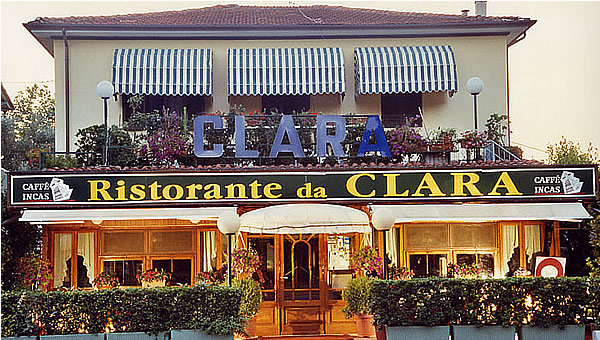 Ristorante Clara
This is a superb restaurant in every way, offering elegant fish dishes. Very high quality food and friendly staff. It is a little bit more expensive than some of the other restaurants locally - but you get what you pay for!
Open every day in summer
closed is on Wednesdays in winter.
Address: Via Aurelia 289, Lido di Camaiore
Tel: +39 0584 904520