Truffles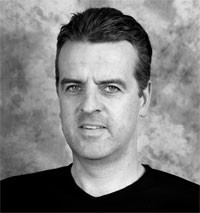 Truffle Hunting in Tuscany

Tuscany's rolling landscape of lush green hills interlaced with vineyards, olive groves and pine forests bears many culinary fruits, but the most treasured of all is the truffle and we're not talking about the chocolate variety here. The Romans hailed them for their aphrodisiac qualities - today cooks all over the world use them for their strong flavours and to add a touch of class to their dishes. These gourmet delicacies are so precious some are even worth their weight in gold, with the most prized White truffle or Alba truffle costing between £600 and £1300 per pound.
The white truffle most famously hails from the Piedmont region of Italy, near the city of Alba. Every autumn the warty treats are plucked from between the roots of oak, hazel, poplar and beech and sold at the truffle markets and during the International White Truffle Festival of Alba. It is partly this festival and partly clever marketing that has resulted in the Alba truffle becoming the most revered truffle world-wide, but many believe the Tuscan white truffle found mainly in Siena and Pisa is just as flavoursome and much better value for money. For this reason more and more truffle lovers are starting to flock to Tuscany during the autumn months to experience all things truffles in a more intimate and less commercialised atmosphere. It is the perfect place and time to try, buy and even hunt truffles.
For the serious trifolau – truffle hunter, it is possible to hunt for truffles virtually year round; starting in January – March with the dark winter truffles, March – April has the tan truffle or bianchetto which have been known to fool the inexperienced into thinking they are the more expensive prized white truffles, June to November sees the more common black or summer truffle and finally in September the first of the prized tartufo bianco or white truffles can be found.
Trifolau are serious about keeping their truffle finds and locations secret, and generally hunt for truffles at night, although aside from the secrecy it is said that the scent of the truffle is stronger at night, and is therefore easier for the truffle dogs to find.
Originally truffles were hunted with female pigs as it was thought that the scent from the truffles resembled that of the male pig pheromone, unfortunately truffles were also considered a delicious treat by the pigs, and many a truffle never got as far as a kitchen! Also as one hunter commented "it's a lot easier to get a dog in the back of the car".
On a truffle hunt with Adrian Fletcher who's
website paradox place
has some terrific pictures of the day in San Giovanni d'Asso and Graeme Robertson of Guardian New paper:
The dogs are trained from a young age with pieces of strong smelling cheese which are buried and the dogs sent to find them, eventually small truffles are buried for the dogs to find. Alternatively it is possible to send a promising dog to truffle hunting school, in all it takes around four years for a dog to become fully trained. A good hunting dog is invaluable, and each year there are reports of experienced hunting dogs being poisoned by rival hunters.
Truffles resemble knobbly tubers and have a very pungent smell, they are found growing around the roots of trees, mainly oak, chestnut, poplars, limes, hazel and beech trees, and can be found up to a metre below ground. Once the dog indicates a possible find the trifolau uses a narrow spade to dig up the truffle without damaging it, and then returns the earth to the hole so that truffles can regrow for another year. All attempts to grow truffles in artificial environments or from seed have so far failed, it would seem Mother Nature knows her stuff and is not prepared to give up her secrets so easily.
The end of September heralds the arrival of the white truffle – tartufo bianco, the high point in the truffle hunters' year, and there are a number of festivals to celebrate this expensive delicacy. The largest and most popular of these is the Tartufo Bianco di Alba – The white truffle festival in Alba, held this year from 29th September until 11th November. Check with the
official Tartufo Bianco di Alba – The white truffle festival website
for dates for next year
In the enclosed market is where you will find the truffle sellers, alongside the sellers is the stall of the truffle quality commission who will weigh and check a truffle for you, either before or after you have bought it. Every Sunday throughout the festival there is a fantastic outdoor food market selling all kinds of food and wine including truffles, but, please note the truffle sellers outside the indoor market are not regulated or licensed. If you are thinking of visiting the market it is wise to arrive early, because hundreds of Italian families visit every year and parking is at a premium.
Alternatively try the lesser known festival of San Giovanni d'Asso (25 miles south east of Siena) which is held over two weekends in November, the quality of the truffles is on par with those sold in Alba, and certainly the prices are not nearly so high. San Giovanni d'Asso also has a
museum dedicated to the truffle
both the
museum's website
and the
town's website
will give further details and dates for future year's festivals.
Having bought your truffle – what to do with it? If you have purchased a tartufo blanco (white truffle) it is best to consume it as soon as possible as they do not keep for very long. With a white truffle all you need to do is slice it very finely or grate it over baked or fried eggs, or plain pasta. To cook the white truffle actually lessens the flavour. However, the opposite is true of the black truffle which needs to be sautéed in butter to bring out the best flavour, again serve with plain pasta.
We have a range of accommodation ideally located to make the most of the truffle season, ranging from the delightful
Il rattoppo
, a charming house with private pool for two persons, as featured in the Guardian online. The small hamlet of
Fattoria Armena
which has just three apartments accommodating from 4 to 7 persons, each with its own private garden set in beautiful grounds surrounded by forest and olive groves.
For further information on truffle hunters and truffle hunting, contact the office of the Association of Truffle Hunters of Siena, Via XX Settembre, 41, 53020 San Giovanni d'Asso (SI). Telephone 0577/803213.
On a final note, if you do find a truffle but are not entirely sure – please do get someone to confirm that what you have found is indeed a delicacy – remember it is also the mushroom season and the inexperienced can easily get confused.