Artisan food and craft tours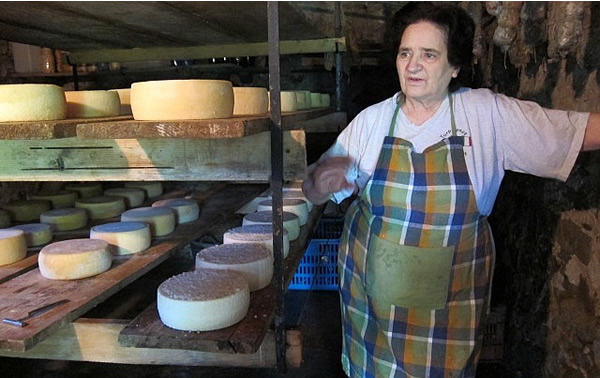 Sapori & Saperi Adventures
Flavours and Knowledge of Italian Artisans
Inspiring culinary tours of life behind the scenes that you won't find in any guidebook. We take you to meet the electronically invisible heroes of Italian food and crafts. Depending on the season you can:
• Bake bread with a village baker
• Pick olives and press extra-virgin olive oil
• Help a cheesemaker make pecorino and ricotta
• Feed silkworms and learn how silk is made
• Tour a vineyard, taste their wines and have a BBQ on the estate
• Make sausages with a butcher
• Help a beekeeper extract honey from the frames
• Visit a handloom weaver in his attic workshop
• Visit a craft brewery
• Party with the locals at a village sagra (festival)
• Hunt truffles with a truffle hunter and his dog
• Lunch or dinner in a private Italian home
• Visit a working water mill and buy polenta flour straight from the stone
• Walk the Lucca aqueduct to discover where the water comes from
• Other walking tours also available
We send you a 'menu' of activities for the month you'll be here. You choose what you want to do and we design an itinerary specially for you. Many activities are suitable for children 6 years and older. City sightseeing, architecture, art, gardens and music can be included.
Contact
www.sapori-e-saperi.com
info@sapori-e-saperi.com
UK +44 7768 474610
Italy +39 339 7636321