Client Login

(0)
Villas in Tuscany, Italy since 1998
Sponsorships
Who we sponsor
To Tuscany are proud to be involved as sponsors of events, athletes and charitable and school groups that make a positive contribution to their local communities. Below is some information about our current sponsorships.
Please contact
lisa@to-tuscany.com
if you are interested in discussing possible sponsorship with To Tuscany.
The Bishops Stortford High School Rugby
Season 2011/2012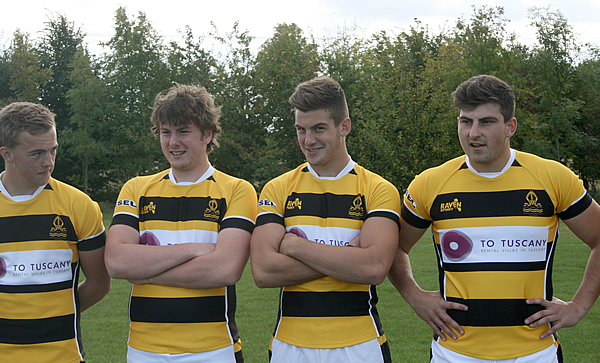 TBSHS is considered to be one of the strongest state schools rugby teams in the South East of England. It has played against and beaten some of the best private schools in the country. The team even toured Australia in 2009.
TBSHS has been playing rugby for 30 years, over that time the school have developed a strong reputation in the South East of England. From Meagre beginnings of playing the local schools, TBSHS now play all over the country against some of the biggesst and best Independent schools.
The current fixture list includes teams such as Mill Hill School, Uppingham, St Jospeh's Ipswich, St Benedict's Ealing, Hampton School. The school is one of few state schools who have 4 senior teams and on every saturday in rugby term we will field a minimum of 2 teams at each age group.
Recent successes, the school have recently reached the quarted final of the Daily Mail cup 2009/10 and since then have regularly reached the last 16 of the competition. This year the side won the Hertfordshire schools sevens competition for the 1st time.
Famous old Boy. TBSHS have only 1 player who has represented England at full cap - Ben Skirving, However we have had a number of pupils who have represented England, Ireland and Scotland at various age groups over a number of years.
Sam James - England U16 U18 U19
Jack Cullen - Ireland U18
Ollie Day - England U16 and Ireland U18
Rorioy Day - Ireland U18
Ben Skirving - England U16, U18, U19
Nick Harlock - England U16
Rob Faiers - England Students
---