Tuscan Agriturism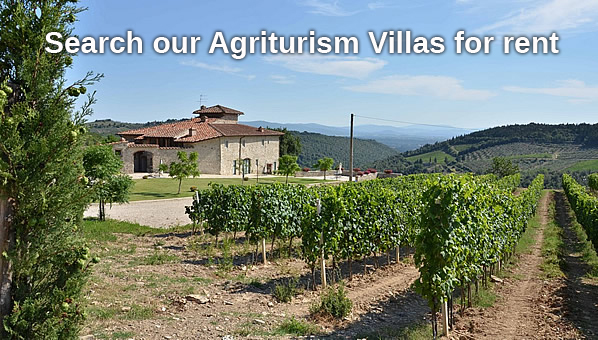 Agriturism Villas in Tuscany for Rent
Are you looking for the perfect farmhouse villa rental for your next holiday?
Choose from our selection of Agriturism Villas which we have personally visited
We strive to ensure that we offer only the best Agriturism villa rentals. Every villa in our selection is handpicked by our team, who visit the villas throughout the year to check in-person that they all adhere to our stringent standards of quality and comfort.
If you're looking for a villa with personality and charm, we're sure to have one in our wide range of Agriturism villas for rental that will suit the specific requirements of your holiday.
Look here for our
Agriturisms in Tuscany
.
Or check out the specific regions of F
lorence,
Siena
or
Umbria
The best of Tuscan Agriturism is on your doorstep
For family holidays in the beautiful Italian summer, our Agriturism villa rentals make ideal homes-away-from-home. There's no better way for families to enjoy the delights of the Italian culture and cuisine than with a place you can call your own, nestled in the heart of the Tuscan or Umbrian countryside. Villa holidays can offer you the best of all worlds, whether travelling with your family, friends or just a partner.
Our Agriturism villas for rent are superbly placed also for longer stays, whether you want to relax in the laid-back countryside, explore the region's towns, or sample your way around this legendary wine region. Explore by foot or bike with one of our villas as your base.
Search our Agriturism villas for rent