Gluten Free advice in Tuscany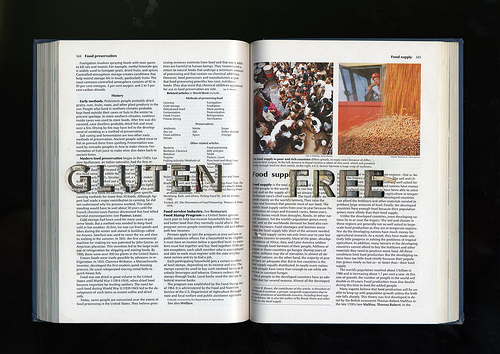 Gluten Free advice in Tuscany
The good news is that Italy is a fantastic place for a celiac to travel to as the Italians are very aware of the disease and what food can and cannot be eaten.
The key phrases to know are "io sono celiaco" and "senza glutine", once these are said to a waiter/ress you will have explained to you what is available without gluten and you will be surprised that there is a wide range!
There is a guide-book that gives you some specific restaurants that are totally gluten-free:
http://www.amazon.co.uk/s/ref=nb_sb_noss?url=search-alias%3Daps&field-keywords=the+gluten+free+guide+to+italy
However you will find plenty of choices in all restaurants.
There is also an iPhone/iPad app - this is only in Italian though - for checking menu items:
https://itunes.apple.com/it/app/mangiare-senza-glutine/id391222845?mt=8
Most restaurants have GF printed on the menus next to items that are gluten-free.
The main place to buy gluten free goods is in the pharmacies but the supermarkets will also carry a range of items too.
The Italians are susceptible to celiac disease and around 1% of the population are diagnosed. Children in Italy are routinely tested for Celiac Disease before school as part of their vaccinations and it is compulsory by law that every place offering food is able to offer gluten free dishes.
One final note: Drink the wine! The Diet Coke manufactured in Italy is not gluten free. The problem is with the caramel colour.
We recommend you print the card in this link and take with you to restaurants and food shops.
http://www.celiactravel.com/cards/italian/