Local wildlife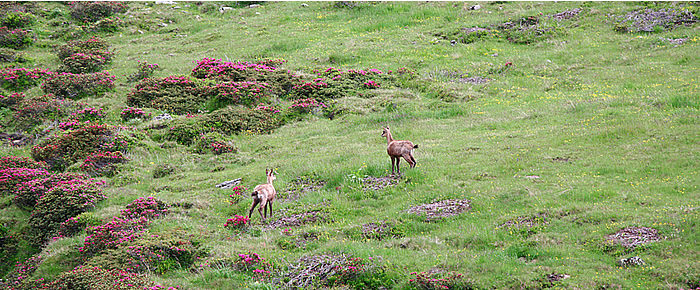 Wildlife in Tuscany
Tuscany sits on the western coast of Italy and is a region rich in history and heritage, dotted with ancient buildings and sleepy farming communities among the lush and rolling countryside. The hot sun and long, warm days have encouraged a surprising diversity of wildlife to inhabit Tuscany. The more common and expected European animals include hare, deer and wild boar, but there are also scorpions and porcupines inhabiting the area. This makes for a rich and exciting tapestry for wildlife-loving tourists to spot and photograph.
The scorpions found in Italy and Tuscany are not venomous. They are black and small, rarely growing beyond 30mm in length, and if they do sting, the result is similar to that of a bee or wasp sting. Only people with allergies to insect stings need to take further precautions. If a scorpion is found inside a building, it simply needs to be trapped and removed.
Tuscany is home to both the small roe and larger fallow deer. The shy roe deer herds tend to remain in forests, although cultivated crops can tempt them out to feed, whereas fallow deer herds can be spotted on arable land. Dusk is the best time to see and photograph deer.
Wild boar are numerous in Tuscany, and the best time and place to see them is at night near cultivated land. Boar love to feed on grapes in the vineyards. They are hunted between September and January, and boar meat is so popular that one dish - Pappardelle Cinghiale - is known as Tuscany's national dish.
Of all the creatures populating Tuscany, the porcupine can be the most aggressive. Its poor eyesight means it is prepared to attack first and ask questions later. Porcupines are mostly active at night, but if one is spotted during the day it should be left alone. Aggressive behaviour includes grunts, stamping feet and rattling the spines on its tail.