Pasta e fagioli private chef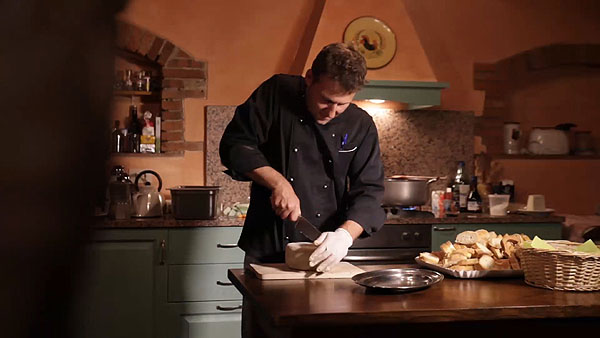 Andrea is a chef from Siena who will come to your villa to do a Tuscan meal. He will help you plan your ideal dinner and create the atmosphere you are looking for, be it a special occasion or just a desire for a typical home cooked Tuscan meal.
Menus are created together with guests to accommodate their requirements and provide a typical Tuscan meal.
For more information contact Andrea on
il_fiasco@hotmail.com
Here is an example of a menu:
Starter:
Antipasto Toscano – Tuscan starter
First course:
Ravioli maremani al pesto dell'oste - Ravioli with rucola pesto
Second course:
Tagliata al rosemarino - Sliced steak with rosemary
Side course:
Fagioli al fiasco -cannellini beans al fiasco
Dessert:
Tortino al cioccolato - Chocolate tart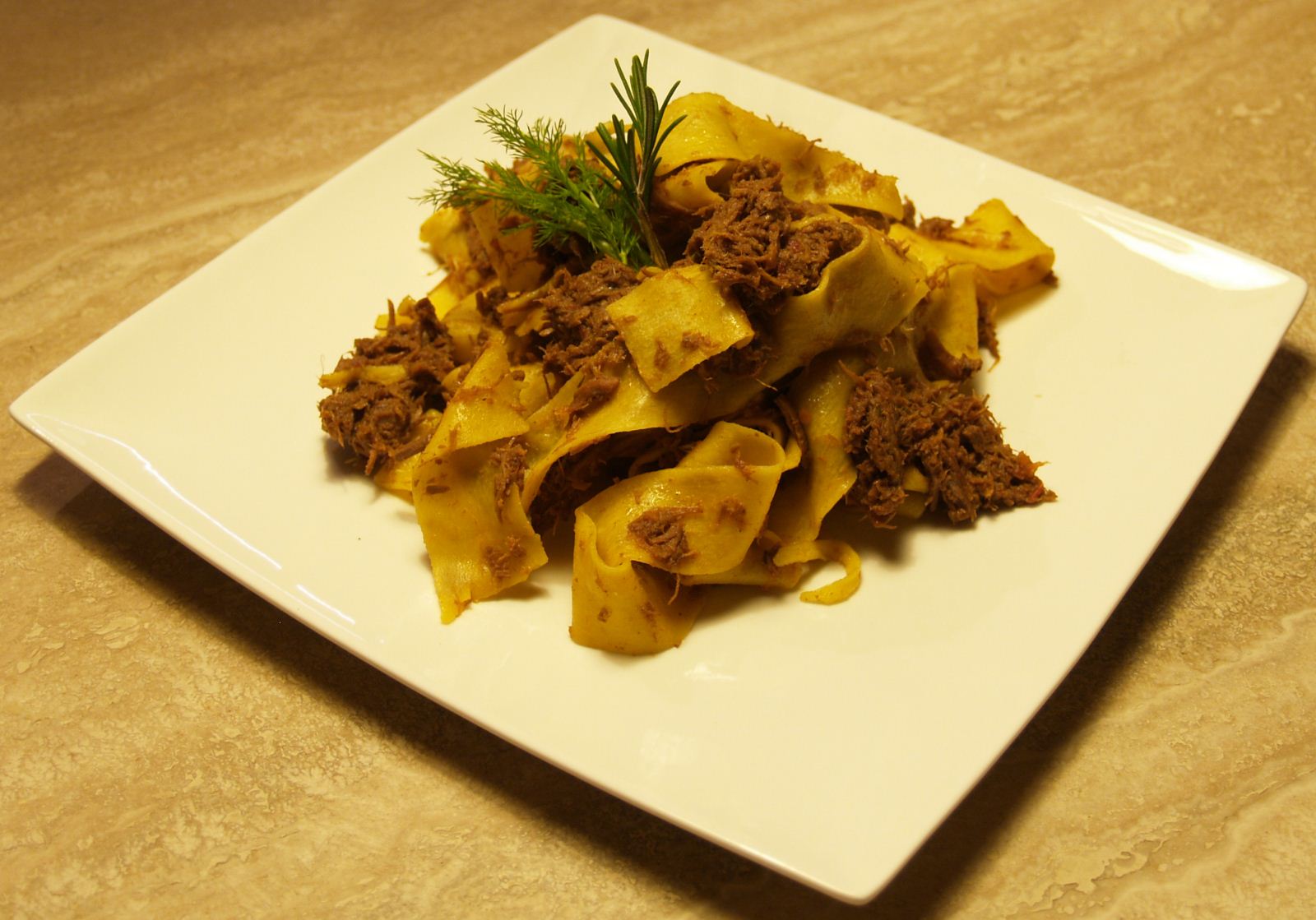 Prices
Price depend on the the number of adults in the party.
Children can be catered for and prices for children are available.
Included in the price:
Shopping
Cooking
Table setting and service
Cleaning up
Excluded from the price:
Wine (on request)
Guest comments:
Dear Michela,
I have been meaning to write and thank you since our dinner on Easter Saturday, 4 April.
It was WONDERFUL! We all agreed at the end of our week it was easily the best meal we had in Italy and your professional manner and service was fantastic. The overall favourite dish among us was the ravioli with sage butter - I tried it at a restaurant later but it was nowhere near as good as yours!
Grazie Mille,
Rachel
PS I hope the pause in the middle of dinner to settle the children and didn't delay the rest of your evening too much!
Dear Andrea and Michela,
Thank you for an absolutely wonderful dinner. It was truly a high point of our week in Tuscany. It is so meaningful to have an experience such as your lovely dinner and share in the culture and food indigenous to the Tuscany area.
Warm regards,
Jackie and Gil, Ann and Bill DeVries
We would definitely recommend taking advantage of the chefs visit, a pleasure meeting Andrea and an excellent 4 course dinner and good value for money.
John Berry
Buongiorno Andrea
Thanks a lot for your assistance on my celebration in Villa Sornano. It was of great pleasure and the buffet was excellent. The cake was also extraordinary:)
Thanks a lot for being a part of making my day special.
Now we are back in Norway to about 15 deg and cloudy..
All the best to you and Michaela
Kind Regards,
Solfrid
Hi Andrea and Michela,
We have just returned to New Zealand after our holiday and I wanted to write and say thank you again for the fantastic meal you cooked us!
Everyone thought it was delicious and it was a very special night for us all.
You did a great job, the food was perfect and you cleaned up spotlessly.
The cianti was also very nice and the rest of it was quickly drunk the following day!
Is there any chance of getting your recipe for Tuscan Chicken? It was amazing and I'd love to try cooking it here at home in NZ.
Thank you once again and I hope things are going well for you both.
Ciao!
Garth
Excellent food and friendly service made the night memorable - not a 'fiasco' at all. Fabulous, and the children enjoyed their desserts too.
McDaid family
Excellent meal, true Tuscan food, fantastic friendly service. Couldn't be faulted. Highly recommended.
Womack Family
Thank you for such a great dinner. Our children enjoyed watching you make the food.
The Scotts
Les cuisiniers à domicile, Michela et Andréa, charmants et talentueux, ont contribué largement à la réussite de notre séjour.
Laurence Watelet
Villa: Lo spicchio

Pasta e fagioli private chef
---