Pinocchio Park-Collodi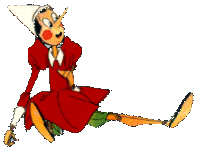 PINOCCHIO PARK
This is a beautiful garden with many bronze statues of all the characters of Pinocchio which walk you through the story. It is fun for the big and small.
At a slight extra cost the very little ones can enjoy a small amusement park filled with games and rides from the 40s.
At the park during the summer there are times when the children can learn to make masks and other things. At the weekends there is a puppet show. The puppet show and the craft making are all in Italian but this may be an excellent opportunity for the children to mix with other children and maybe even learn a few words of Italian.
Location:
Pinocchio park
Collodi (Pistoia)
Open from:
8.30 to sunset
Tel:
+39 0572-429342 or +39 0572-429613
Website:
www.pinocchio.it