Casanova di Ama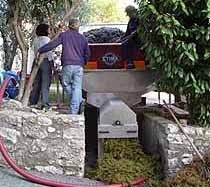 This wine and oil-producing farm lies between the medieval towns of Radda and Gaiole in the heart of Chianti Classico and is the perfect location to enjoy some Tuscany wine tasting. The entrance of this small business is marked by a 14th century Roman-style chapel and it's all run by an extremely friendly and welcoming family. They are very proud to produce good quality, organically grown wine, ranging from the famous Chianti Classico Riserva, to red and white varieties of Vino da Tavola.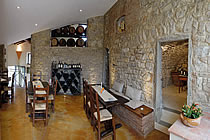 Tuscany wine tasting at the farm
Wine tasting can be arranged at the family farm at any time, or you can just turn up and try some. They also run weekly wine tasting afternoons, where you can join with other holidaymakers for a guided tour of the farm and its wine making facilities. The host Daniella is delightful and will allow you to taste many different wines, as well as providing information on them. This family are also very proud of their unique Tuscan olive oil, with which they create taster foods to enjoy during this scrumptious afternoon.
Those staying in one of our two Chianti Hamlets, Montefiorile and Montebuoni, will be pleased to know that the property management there run a weekly Tuscany wine tasting tour of the farm as well. After walking through the vineyards to the farm, you'll enjoy a several hour-long wine tasting session, to include olive oil tasting. Don't worry about driving, because afterwards you can just walk back to your villa in Tuscany!
Contact
www.agrariacasanuovadiama.it
bencini.yuri@libero.it
+39 0577 746119