Photography workshop
Photography workshop - written by our UK agent Dympna Docherty

The question "would you like to do a photography course next time we are in Tuscany?" really didn't need any thought before answering, "Absolutely!!". Tuscany needs no introduction to many people and I am lucky enough to be able to visit the region at least twice a year but not normally with any free time to indulge in my love of photography.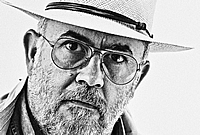 My tutor for the day would be Martino Balestreri from the PhotoArt Studio in Radda in Chianti. His shop is full of the most wonderful photos and prints that he has taken throughout Tuscany – some of which are on my walls at home too!

I have loved photography from the moment that I received a Kodak Instamatic camera at the age of 7, I only got my own because my Dad was fed up with me always trying to use his camera and messing up his light meter. Thousands of photos later and I finally in 2010 'upgraded' my precious Canon SLR to a Canon DSLR.

The only requirement needed from Martino was to bring my own camera and to get up early - our day started at 6.30! This was so that we could make the most of the sunrise and morning light and still have plenty of time to be shown how to make the most of the digital enhancement packages on his computer in the shop.

Martino will tell you that he doesn't speak English very well, but he manages absolutely fine - he learnt most of his conversational English when he spent a year in the UK at a top London hotel in his other 'guise' as a pastry chef.

We spent the morning admiring and photographing the landscapes in the Crete Senese region, just South of Siena. Martino has an amazing 'Eye' for what will make a good photograph and what would make an average photograph. I was lucky enough that by having a Canon camera, it meant that I was able to use Martino's vast array of different lenses. A tripod is an essential bit of kit for photographing landscapes, luckily for me, Martino was able to provide one to save me having to bring mine on the flight.

We experimented with the various settings on my camera and the different photographic formats – JPEG and RAW. This was fascinating for me as I have never used the RAW setting but found it very easy and it was particularly good for post-photography editing.

After a few hours literally on the roadside, we moved on for a welcome Coffee and to relocate to a picturesque town for some more photography tips; who would have known that photographing buildings and people is more complicated than capturing the different colours of a landscape!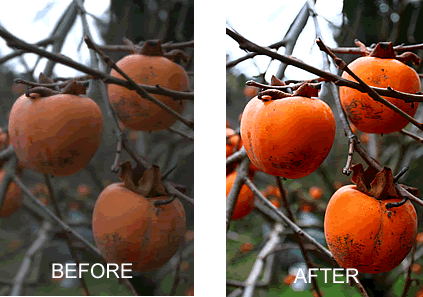 Asciano is a typical Tuscan town with houses bunched together around tiny streets, washing drying above the pavements and the ubiquitous colourful pot plants on display year round.

Walking around the town with a professional pointing out the different angles and showing me things that I would otherwise have missed, was fantastic. Martino is a great teacher and doesn't insist on you staying with him, he was happy for me to wander off by myself to explore and find different angles and shots by myself, returning to him if when I needed to ask about composing a particular photograph.

All too soon, it was time to return to Radda but this was also, for me, one of the times I was most looking forward to – Photoshop!

When I bought my camera it came with software for my computer that enables me to change, enhance and improve my photos but I have never used it in the time that I have owned the camera; a bit of ignorance, laziness and a lot of 'not-having-time' is my excuse for that.

Obviously as a professional photographer, the equipment and the software that Martino uses is fabulous but you can achieve similar results from a general software programme. Our main goal from this session was to make the landscapes come alive as it was winter-time and the normally verdant rolling hillsides had recently been ploughed and green shoots were only just returning. The town photos also needed brightening up as the day was overcast.

An hour or so later and I was confident about being able to use my own camera software in the future and keen to use the tips that Martino has given me.

If you or someone you know is a keen amateur photographer looking to get better, then spending a day with Martino will 'lift' your skills and confidence. If there is a particular type of photograph that you want to concentrate on, such as photographing churches or people, he is able to tailor-make your day too.

The cost for the day was 80 Euros (in 2012) and that can be for 8-10 people. Obviously the more people there are, the less individual time you will get with Martino, but what a great way for a group of friends to spend a day. Time back in Martinos shop, using his fantastic equipment and the Adobe Lightroom package, processing photos and even printing is also available for an extra cost of 100 Euros

I stayed in the heart of the Chianti region at La Stalla apartment in the Montebuoni hamlet – www.to-tuscany.com/montebuoni/lastalla/ - which offers accommodation from 2-6 people in a variety of apartments and cottages. Montebuoni is 10 minutes drive from Martinos shop and has a swimming pool, tennis court and internet access. The setting of the hamlet is in itself full of photographic opportunities in its own right as it is surrounded by woodland, vineyards and the hilltop opposite even has its own Tuscan Castle! Wildlife abounds in the area and if you are lucky you will see wild boar, deer and porcupines.

Martino Balestreri from the PhotoArt Studio in Radda in Chianti runs the photography workshops.
LM Photo Art - Via Roma 44 - 53017 Radda in Chianti (SI) -
Tel.: +39 0577 738914
http://www.martinobalestreri.com/autore/



Click here to see our yearly client photocompetitions