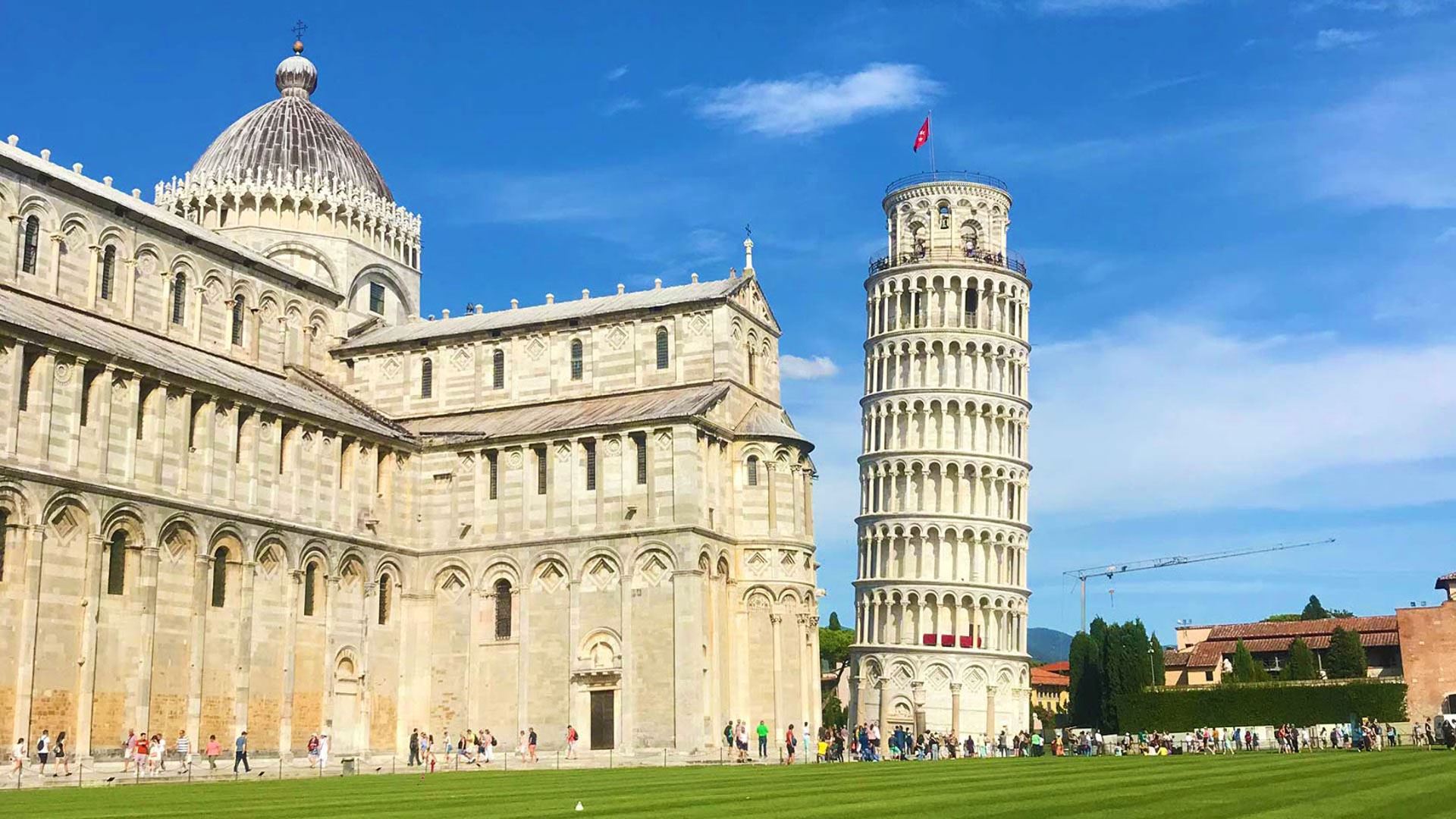 Pisa
No city is as closely associated with one single monument as Pisa is with her tower. It is a wondrous site but so are the cathedral and baptistery. Both owe much to the influence of Islamic architecture, which Pisan merchants and scholars experienced through trading with Moorish Spain and North Africa. Once a thriving Roman port, Pisa's harbour silted up in the 15th century, and it is now marooned on the Arno river, six miles (10 km) from the coast. Great medieval sea battles were fought off these shores, with the city-state of Pisa becoming first an ally then a rival of other Tuscan states, including Lucca and Florence, along with the maritime powers of Genoa and Venice. Wonderful though the Leaning Tower is, many visitors fail to notice the treasures outside the Campo dei Miracoli. It's certainly worth exploring Pisa's other `miracles,' from the riverbanks to the lively town.
Essential Pisa Information
Top Ten Things To Do
Unlike most Tuscan cities, Pisa's religious centre is not inside the walls nor in the old town but marooned on the northern edge of town. Coaches decant day-trippers on the Campo Dei Miracoli, the `Field of Miracles,' with selfies in front of the Leaning Tower the chief priority. Spare a thought for the rest of Pisa, which is full of intriguing corners.
Read more
Eating & Drinking
Many dishes reflect Pisa's maritime heritage, with baby eels on the menu. These are often served as ciechi alla Pisani (in garlic and tomatoes). Seafood dishes include baccalà alla Pisana (dried salted cod) which can be fried or served in a sweet and sour sauce. As well as providing eels, the coastal fish farms also deliver mussels and clams. Unsalted Tuscan bread, made without salt is a staple, and the base of many canapés, or nibbled with prized Monte Pisano olive oil. Protected produce from Pisa and its surrounding territory includes Pecorino cheese, Parco di Migliarino lamb, Pisan beef, San Miniato truffles, pine nuts, mushrooms, and Pisanello tomatoes. Game is also on the menu, along with typical Tuscan meats, such as wild boar and rabbit dishes. Sullo scio, a typical rustic soup, is made with garlic, tomatoes, chickpeas and rosemary. Desserts may come with a rice and chocolate filling or make use of the local honey from the coastal park of San Rossore Massacciucoli.
Read more
Shopping, Parking & Getting Around
Beyond the Leaning Tower, Pisa provides decent shopping, particularly of Italian goods, ranging from jewellery to stylish clothes and tempting food shops. Definitely wander the markets and backstreets, where the locals tend to shop, and look out for antiquarian book stores and sellers of old prints.

Ignore the tacky tourist shops around the Leaning Tower and head to the pedestrianised Borgo Stretto and Corso Italia, the two main shopping streets in Pisa.
Read more