2023

Prices per villa
7 nights from
$1,161 to $1,782
Capanna di Citerna, Gaiole in Chianti - Siena and Chianti
1 bedroom
1 bathroom
2 guests
Without Pool
---
Capanna di Citerna sits on the white road between patchwork vineyards producing some of the Ricasoli estates most prestigious wines. The landscapes of vines, olives and oaks stretch out to the horizon, they seem unreal in their beauty and make for unforgettable sunsets. Once a hay barn for the estate, now there is an atmosphere of private splendour, this stone crafted barn conversion is homely and spacious offering plenty of room to kick back and relax. The open-plan interior is a classic country Tuscan and traditional style.
Outside the covered terrace and open gardens are a constant spectacle. By day you can observe the tending of the vineyards, watch enthusiasts adventure pass on the "L'Eroica" vintage bike trail or set out on your own vineyard picnic trail laid on by the Riscasoli estate. As the activity of the day clams you'll be amazed at silhouetted hills rolling away to distant lights and the open skies above as the night unfolds before you.

Ideally situated in central Chianti – world-famous for its food, wine and natural beauty – Capanna di Citerna is a great place to relax and a great base from which to explore. You don't need to go far, the heart of the Ricasoli estate is 2.5km away, it offers castle tours, wine tastings, a bar and a first-class restaurant. The Ricasoli family created the modern Sangiovese grape-based Chianti wine recipe in the late 19th Century and have been producing wine on the estate for 800 years. The current Baron Ricasoli still resides in the nearby Brolio Castle and hosts wine tastings on request.

If you're looking for a romantic Chianti villa for two, it doesn't come more Chianti than this!
Ground Floor

Kitchen/ Diner
Fully equipped kitchen with 5 gas hobs, fridge-freezer, dining table with four chairs.

Lounge/ Bedroom
Sofa bed, two chairs, coffee table, chest of drawers, TV, door to garden, terrace with a table and two benches.

Cupboard room divider, double bed (can't be converted into single beds), bedside tables, cupboard, floor lamp, two chairs, stairs to the mezzanine floor.

Bathroom
Shower, sink, bidet, WC.

Mezzanine Floor
Floor lamp, chaise lounge.
Note:
Air-conditioning in lounge/ bedroom. An EV charging point is located at the key collection "Enoteca del Castello di Brolio" 2,8Km away.

There is no pool.
---
Facilities
---
Villa rates
26 Aug - 07 Oct 2023
$1,337
07 Oct - 11 Nov 2023
$1,337
11 Nov - 16 Dec 2023
$1,161
16 Dec - 30 Dec 2023
$1,337
30 Dec - 06 Jan 2024
$1,863
06 Jan - 23 Mar 2024
$1,337
23 Mar - 18 May 2024
$1,863
18 May - 06 Jul 2024
$1,863
06 Jul - 31 Aug 2024
$2,268
31 Aug - 12 Oct 2024
$1,863
12 Oct - 09 Nov 2024
$1,863
09 Nov - 21 Dec 2024
$1,337
21 Dec - 28 Dec 2024
$1,863
---
House rules
Tourist tax: 2,00 € per person, per night for the first 7 nights, some exemptions apply.
Dog up to 30kg: 10 € daily charge
Charged based on usage: Heating Villa, Air Conditioning
Arrival guide
Meet and greet
Arrival time is 15:00 - 18:00. Departure time is before 10:00.
Approach road: Unpaved, even
Parking: Private, onsite parking - 1 uncovered spaces
---

Let us help you with your enquiry
Please complete the form below and our Villa Specialists will be in touch to help with your request.
---
To Tuscany Enquiries

1-929-445-5929 Toll Free
Layout (65 sqm)
Ground floor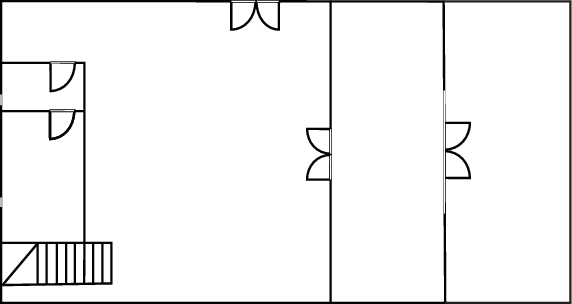 Mezzanine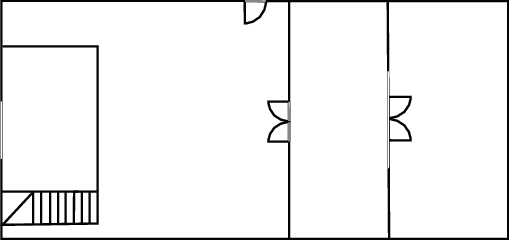 ---
Villa location
How far are the airports? Distances and driving time
Florence Airport: 74km - 1h 26m
Aeroporto Perugia: 112km - 1h 25m
Aeroporto Pisa: 139km - 2h 01m
How far are the nearest towns? Distances and driving time
San Gusme: 7km - 0h 12m
Gaiole in Chianti: 12km - 0h 16m
Radda in Chianti: 18km - 0h 25m
Beyond the Ricasoli estate, the Chianti life continues, the towns of Gaiole 8.5km away and Castelnuovo Berardenga 11.5km away are packed with artisan products bars and restaurants to discover while the renaissance cities of art Siena at 20km and Florence at 65km are a day trip away.
---
Guest reviews: Capanna di Citerna


To Tuscany team comments for this review:
Es freut uns, dass Sie Ihren Urlaub genossen haben. Kommen Sie gerne wieder!
---
September 2023
| | | | | | | |
| --- | --- | --- | --- | --- | --- | --- |
| Mo | Tu | We | Th | Fr | Sa | Su |
| | | | | 1 | 2 | 3 |
| 4 | 5 | 6 | 7 | 8 | 9 | 10 |
| 11 | 12 | 13 | 14 | 15 | 16 | 17 |
| 18 | 19 | 20 | 21 | 22 | 23 | 24 |
| 25 | 26 | 27 | 28 | 29 | 30 | |
October 2023
| | | | | | | |
| --- | --- | --- | --- | --- | --- | --- |
| Mo | Tu | We | Th | Fr | Sa | Su |
| | | | | | | 1 |
| 2 | 3 | 4 | 5 | 6 | 7 | 8 |
| 9 | 10 | 11 | 12 | 13 | 14 | 15 |
| 16 | 17 | 18 | 19 | 20 | 21 | 22 |
| 23 | 24 | 25 | 26 | 27 | 28 | 29 |
| 30 | 31 | | | | | |
November 2023
| | | | | | | |
| --- | --- | --- | --- | --- | --- | --- |
| Mo | Tu | We | Th | Fr | Sa | Su |
| | | 1 | 2 | 3 | 4 | 5 |
| 6 | 7 | 8 | 9 | 10 | 11 | 12 |
| 13 | 14 | 15 | 16 | 17 | 18 | 19 |
| 20 | 21 | 22 | 23 | 24 | 25 | 26 |
| 27 | 28 | 29 | 30 | | | |
December 2023
| | | | | | | |
| --- | --- | --- | --- | --- | --- | --- |
| Mo | Tu | We | Th | Fr | Sa | Su |
| | | | | 1 | 2 | 3 |
| 4 | 5 | 6 | 7 | 8 | 9 | 10 |
| 11 | 12 | 13 | 14 | 15 | 16 | 17 |
| 18 | 19 | 20 | 21 | 22 | 23 | 24 |
| 25 | 26 | 27 | 28 | 29 | 30 | 31 |
January 2024
| | | | | | | |
| --- | --- | --- | --- | --- | --- | --- |
| Mo | Tu | We | Th | Fr | Sa | Su |
| 1 | 2 | 3 | 4 | 5 | 6 | 7 |
| 8 | 9 | 10 | 11 | 12 | 13 | 14 |
| 15 | 16 | 17 | 18 | 19 | 20 | 21 |
| 22 | 23 | 24 | 25 | 26 | 27 | 28 |
| 29 | 30 | 31 | | | | |
February 2024
| | | | | | | |
| --- | --- | --- | --- | --- | --- | --- |
| Mo | Tu | We | Th | Fr | Sa | Su |
| | | | 1 | 2 | 3 | 4 |
| 5 | 6 | 7 | 8 | 9 | 10 | 11 |
| 12 | 13 | 14 | 15 | 16 | 17 | 18 |
| 19 | 20 | 21 | 22 | 23 | 24 | 25 |
| 26 | 27 | 28 | 29 | | | |
March 2024
| | | | | | | |
| --- | --- | --- | --- | --- | --- | --- |
| Mo | Tu | We | Th | Fr | Sa | Su |
| | | | | 1 | 2 | 3 |
| 4 | 5 | 6 | 7 | 8 | 9 | 10 |
| 11 | 12 | 13 | 14 | 15 | 16 | 17 |
| 18 | 19 | 20 | 21 | 22 | 23 | 24 |
| 25 | 26 | 27 | 28 | 29 | 30 | 31 |
April 2024
| | | | | | | |
| --- | --- | --- | --- | --- | --- | --- |
| Mo | Tu | We | Th | Fr | Sa | Su |
| 1 | 2 | 3 | 4 | 5 | 6 | 7 |
| 8 | 9 | 10 | 11 | 12 | 13 | 14 |
| 15 | 16 | 17 | 18 | 19 | 20 | 21 |
| 22 | 23 | 24 | 25 | 26 | 27 | 28 |
| 29 | 30 | | | | | |
May 2024
| | | | | | | |
| --- | --- | --- | --- | --- | --- | --- |
| Mo | Tu | We | Th | Fr | Sa | Su |
| | | 1 | 2 | 3 | 4 | 5 |
| 6 | 7 | 8 | 9 | 10 | 11 | 12 |
| 13 | 14 | 15 | 16 | 17 | 18 | 19 |
| 20 | 21 | 22 | 23 | 24 | 25 | 26 |
| 27 | 28 | 29 | 30 | 31 | | |
June 2024
| | | | | | | |
| --- | --- | --- | --- | --- | --- | --- |
| Mo | Tu | We | Th | Fr | Sa | Su |
| | | | | | 1 | 2 |
| 3 | 4 | 5 | 6 | 7 | 8 | 9 |
| 10 | 11 | 12 | 13 | 14 | 15 | 16 |
| 17 | 18 | 19 | 20 | 21 | 22 | 23 |
| 24 | 25 | 26 | 27 | 28 | 29 | 30 |
July 2024
| | | | | | | |
| --- | --- | --- | --- | --- | --- | --- |
| Mo | Tu | We | Th | Fr | Sa | Su |
| 1 | 2 | 3 | 4 | 5 | 6 | 7 |
| 8 | 9 | 10 | 11 | 12 | 13 | 14 |
| 15 | 16 | 17 | 18 | 19 | 20 | 21 |
| 22 | 23 | 24 | 25 | 26 | 27 | 28 |
| 29 | 30 | 31 | | | | |
August 2024
| | | | | | | |
| --- | --- | --- | --- | --- | --- | --- |
| Mo | Tu | We | Th | Fr | Sa | Su |
| | | | 1 | 2 | 3 | 4 |
| 5 | 6 | 7 | 8 | 9 | 10 | 11 |
| 12 | 13 | 14 | 15 | 16 | 17 | 18 |
| 19 | 20 | 21 | 22 | 23 | 24 | 25 |
| 26 | 27 | 28 | 29 | 30 | 31 | |
September 2024
| | | | | | | |
| --- | --- | --- | --- | --- | --- | --- |
| Mo | Tu | We | Th | Fr | Sa | Su |
| | | | | | | 1 |
| 2 | 3 | 4 | 5 | 6 | 7 | 8 |
| 9 | 10 | 11 | 12 | 13 | 14 | 15 |
| 16 | 17 | 18 | 19 | 20 | 21 | 22 |
| 23 | 24 | 25 | 26 | 27 | 28 | 29 |
| 30 | | | | | | |
October 2024
| | | | | | | |
| --- | --- | --- | --- | --- | --- | --- |
| Mo | Tu | We | Th | Fr | Sa | Su |
| | 1 | 2 | 3 | 4 | 5 | 6 |
| 7 | 8 | 9 | 10 | 11 | 12 | 13 |
| 14 | 15 | 16 | 17 | 18 | 19 | 20 |
| 21 | 22 | 23 | 24 | 25 | 26 | 27 |
| 28 | 29 | 30 | 31 | | | |
November 2024
| | | | | | | |
| --- | --- | --- | --- | --- | --- | --- |
| Mo | Tu | We | Th | Fr | Sa | Su |
| | | | | 1 | 2 | 3 |
| 4 | 5 | 6 | 7 | 8 | 9 | 10 |
| 11 | 12 | 13 | 14 | 15 | 16 | 17 |
| 18 | 19 | 20 | 21 | 22 | 23 | 24 |
| 25 | 26 | 27 | 28 | 29 | 30 | |
December 2024
| | | | | | | |
| --- | --- | --- | --- | --- | --- | --- |
| Mo | Tu | We | Th | Fr | Sa | Su |
| | | | | | | 1 |
| 2 | 3 | 4 | 5 | 6 | 7 | 8 |
| 9 | 10 | 11 | 12 | 13 | 14 | 15 |
| 16 | 17 | 18 | 19 | 20 | 21 | 22 |
| 23 | 24 | 25 | 26 | 27 | 28 | 29 |
| 30 | 31 | | | | | |
^