2023

Prices per villa
7 nights from
$5,400 to $12,150
Casolare, Palaia - Pisa and Valdera
3 bedrooms
3 bathrooms
6 guests
Private Pool
---
Grand, secluded, and maybe even a little gothic, Casolare is encircled by dense trees and is a superb getaway for fans of countryside privacy. The pool is furnished with an array of sunloungers and parasols plus a dining table and chairs. Despite its private position, the villa is only a short walk away from the village of Forcoli, which features a restaurant and a museum.
The interior has sophisticated timeless décor with dark wood furniture and plush beds. The kitchen has an extra-large oven, ideal for cooking a delicious meal for the whole family with locally sourced ingredients. Just beside the dining room is a terrace with a table and chairs for dining al fresco.
Ground Floor
Bedroom 1
Double bed (cannot be converted into twin beds), wardrobe, chest of drawers, chair.
Bedroom 2
Double bed (cannot be converted into twin beds), wardrobe, 2 armchairs, chest of drawers, doors to garden.
En-suite Bathroom
Shower, bidet, sink, WC.
Bathroom
Shower, sink, WC.
Guest Toilet
Sink, WC.
Laundry Room
Washing machine, tumble-drier, sink.
First Floor
Dining Room
Dining table with 8 chairs.
Lounge
Sofa, 4 armchairs, desk and chair, TV, decorative fireplace, door to garden.
Second Floor
Bedroom 3
Double four-poster bed, wardrobe, door to balcony.
Bathroom
Bathtub with shower attachment, shower, bidet, twin sinks, WC.
Our Thoughts
If Tuscany is a refuge from a busy world, Casolare is a refuge within a refuge. So private you'll feel like Lord of your own manor, but so homely and comfortable you'll know you belong there. The pool is in a beautiful location and the hydromassage tub is the icing on the cake.
Notes
3 double beds, none of which can be converted into twin beds.
3 bathrooms, 1 of which is en-suite. 3 showers, 1 bathtub.
1 additional guest toilet.
The entrance to the villa is atop a short flight of steps.
Pool:
Length: 12 metres
Width: 7 metres
Depth: 1.2 to 1.7 metres
Entrance: Roman steps
Opening times: April 15th to October 15th
Fenced: No
Furnished: Sunloungers and parasols
Cleansed: Chlorine-free
Distance from villa: 50 metres

The pool can be heated for 300 €/week.
A square hydromassage pool is set beside the main pool. It measures 2x2 metres.
---
Facilities
---
Villa rates
27 May - 01 Jul 2023
$10,800
01 Jul - 26 Aug 2023
$12,150
26 Aug - 30 Sep 2023
$10,800
30 Sep - 11 Nov 2023
$8,100
11 Nov - 16 Dec 2023
$5,400
16 Dec - 30 Dec 2023
$10,800
30 Dec - 06 Jan 2024
$10,800
06 Jan - 23 Mar 2024
$5,400
23 Mar - 18 May 2024
$8,100
18 May - 06 Jul 2024
$10,800
06 Jul - 31 Aug 2024
$12,150
31 Aug - 28 Sep 2024
$10,800
28 Sep - 09 Nov 2024
$8,100
09 Nov - 21 Dec 2024
$5,400
21 Dec - 28 Dec 2024
$10,800
---
House rules
Tourist tax: 1,00 € per person, per night for the first 5 nights, some exemptions apply
Charged based on usage: Heating Villa, Heating Pool
Arrival guide
Meet and greet
Arrival time is 17:00 - 19:00. Departure time is before 10:00.
Approach road: Unpaved, even
Parking: Private, onsite parking - 3 spaces, not sheltered
---

Let us help you with your enquiry
Please complete the form below and our Villa Specialists will be in touch to help with your request.
---
To Tuscany Enquiries

1-929-445-5929 Toll Free
Layout (298 sqm)
Lower ground floor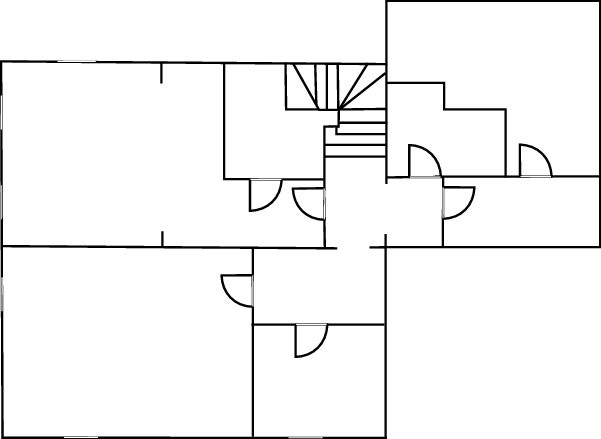 Ground floor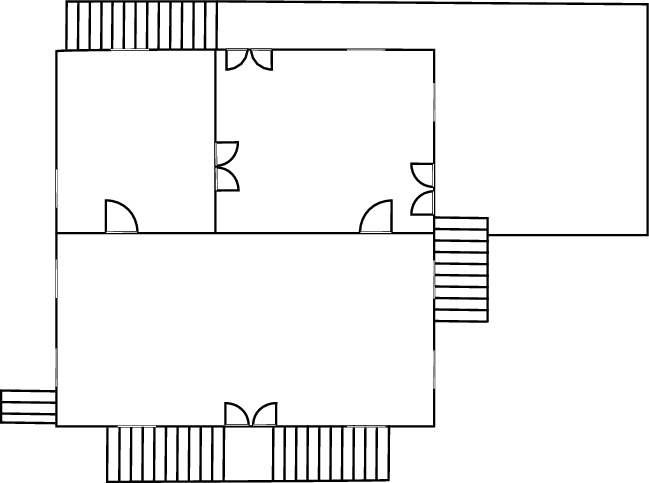 First floor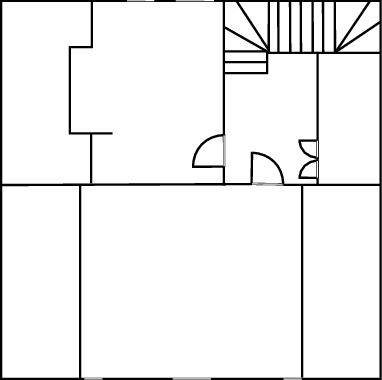 ---
Villa location
How far are the airports? Distances and driving time
Aeroporto Pisa: 36km - 0h 31m
Florence Airport: 65km - 0h 56m
Aeroporto Bologna: 152km - 1h 42m
How far are the nearest towns? Distances and driving time
Palaia: 8km - 0h 12m
Terricciola: 13km - 0h 17m
Lari: 17km - 0h 24m
Forcoli is a charming nearby village which is close enough to walk to. There, you'll find a supermarket, a bank and a pharmacy. The larger town of Pontedera is 11km away, where additional conveniences can be found.
---
Guest reviews: Casolare


To Tuscany team comments for this review:
Vielen Dank für Ihre Bewertung! Die angegebenen Mängel wurden überprüft und umgehend behoben.
---
June 2023
| | | | | | | |
| --- | --- | --- | --- | --- | --- | --- |
| Mo | Tu | We | Th | Fr | Sa | Su |
| | | | 1 | 2 | 3 | 4 |
| 5 | 6 | 7 | 8 | 9 | 10 | 11 |
| 12 | 13 | 14 | 15 | 16 | 17 | 18 |
| 19 | 20 | 21 | 22 | 23 | 24 | 25 |
| 26 | 27 | 28 | 29 | 30 | | |
July 2023
| | | | | | | |
| --- | --- | --- | --- | --- | --- | --- |
| Mo | Tu | We | Th | Fr | Sa | Su |
| | | | | | 1 | 2 |
| 3 | 4 | 5 | 6 | 7 | 8 | 9 |
| 10 | 11 | 12 | 13 | 14 | 15 | 16 |
| 17 | 18 | 19 | 20 | 21 | 22 | 23 |
| 24 | 25 | 26 | 27 | 28 | 29 | 30 |
| 31 | | | | | | |
August 2023
| | | | | | | |
| --- | --- | --- | --- | --- | --- | --- |
| Mo | Tu | We | Th | Fr | Sa | Su |
| | 1 | 2 | 3 | 4 | 5 | 6 |
| 7 | 8 | 9 | 10 | 11 | 12 | 13 |
| 14 | 15 | 16 | 17 | 18 | 19 | 20 |
| 21 | 22 | 23 | 24 | 25 | 26 | 27 |
| 28 | 29 | 30 | 31 | | | |
September 2023
| | | | | | | |
| --- | --- | --- | --- | --- | --- | --- |
| Mo | Tu | We | Th | Fr | Sa | Su |
| | | | | 1 | 2 | 3 |
| 4 | 5 | 6 | 7 | 8 | 9 | 10 |
| 11 | 12 | 13 | 14 | 15 | 16 | 17 |
| 18 | 19 | 20 | 21 | 22 | 23 | 24 |
| 25 | 26 | 27 | 28 | 29 | 30 | |
October 2023
| | | | | | | |
| --- | --- | --- | --- | --- | --- | --- |
| Mo | Tu | We | Th | Fr | Sa | Su |
| | | | | | | 1 |
| 2 | 3 | 4 | 5 | 6 | 7 | 8 |
| 9 | 10 | 11 | 12 | 13 | 14 | 15 |
| 16 | 17 | 18 | 19 | 20 | 21 | 22 |
| 23 | 24 | 25 | 26 | 27 | 28 | 29 |
| 30 | 31 | | | | | |
November 2023
| | | | | | | |
| --- | --- | --- | --- | --- | --- | --- |
| Mo | Tu | We | Th | Fr | Sa | Su |
| | | 1 | 2 | 3 | 4 | 5 |
| 6 | 7 | 8 | 9 | 10 | 11 | 12 |
| 13 | 14 | 15 | 16 | 17 | 18 | 19 |
| 20 | 21 | 22 | 23 | 24 | 25 | 26 |
| 27 | 28 | 29 | 30 | | | |
December 2023
| | | | | | | |
| --- | --- | --- | --- | --- | --- | --- |
| Mo | Tu | We | Th | Fr | Sa | Su |
| | | | | 1 | 2 | 3 |
| 4 | 5 | 6 | 7 | 8 | 9 | 10 |
| 11 | 12 | 13 | 14 | 15 | 16 | 17 |
| 18 | 19 | 20 | 21 | 22 | 23 | 24 |
| 25 | 26 | 27 | 28 | 29 | 30 | 31 |
January 2024
| | | | | | | |
| --- | --- | --- | --- | --- | --- | --- |
| Mo | Tu | We | Th | Fr | Sa | Su |
| 1 | 2 | 3 | 4 | 5 | 6 | 7 |
| 8 | 9 | 10 | 11 | 12 | 13 | 14 |
| 15 | 16 | 17 | 18 | 19 | 20 | 21 |
| 22 | 23 | 24 | 25 | 26 | 27 | 28 |
| 29 | 30 | 31 | | | | |
February 2024
| | | | | | | |
| --- | --- | --- | --- | --- | --- | --- |
| Mo | Tu | We | Th | Fr | Sa | Su |
| | | | 1 | 2 | 3 | 4 |
| 5 | 6 | 7 | 8 | 9 | 10 | 11 |
| 12 | 13 | 14 | 15 | 16 | 17 | 18 |
| 19 | 20 | 21 | 22 | 23 | 24 | 25 |
| 26 | 27 | 28 | 29 | | | |
March 2024
| | | | | | | |
| --- | --- | --- | --- | --- | --- | --- |
| Mo | Tu | We | Th | Fr | Sa | Su |
| | | | | 1 | 2 | 3 |
| 4 | 5 | 6 | 7 | 8 | 9 | 10 |
| 11 | 12 | 13 | 14 | 15 | 16 | 17 |
| 18 | 19 | 20 | 21 | 22 | 23 | 24 |
| 25 | 26 | 27 | 28 | 29 | 30 | 31 |
April 2024
| | | | | | | |
| --- | --- | --- | --- | --- | --- | --- |
| Mo | Tu | We | Th | Fr | Sa | Su |
| 1 | 2 | 3 | 4 | 5 | 6 | 7 |
| 8 | 9 | 10 | 11 | 12 | 13 | 14 |
| 15 | 16 | 17 | 18 | 19 | 20 | 21 |
| 22 | 23 | 24 | 25 | 26 | 27 | 28 |
| 29 | 30 | | | | | |
May 2024
| | | | | | | |
| --- | --- | --- | --- | --- | --- | --- |
| Mo | Tu | We | Th | Fr | Sa | Su |
| | | 1 | 2 | 3 | 4 | 5 |
| 6 | 7 | 8 | 9 | 10 | 11 | 12 |
| 13 | 14 | 15 | 16 | 17 | 18 | 19 |
| 20 | 21 | 22 | 23 | 24 | 25 | 26 |
| 27 | 28 | 29 | 30 | 31 | | |
June 2024
| | | | | | | |
| --- | --- | --- | --- | --- | --- | --- |
| Mo | Tu | We | Th | Fr | Sa | Su |
| | | | | | 1 | 2 |
| 3 | 4 | 5 | 6 | 7 | 8 | 9 |
| 10 | 11 | 12 | 13 | 14 | 15 | 16 |
| 17 | 18 | 19 | 20 | 21 | 22 | 23 |
| 24 | 25 | 26 | 27 | 28 | 29 | 30 |
July 2024
| | | | | | | |
| --- | --- | --- | --- | --- | --- | --- |
| Mo | Tu | We | Th | Fr | Sa | Su |
| 1 | 2 | 3 | 4 | 5 | 6 | 7 |
| 8 | 9 | 10 | 11 | 12 | 13 | 14 |
| 15 | 16 | 17 | 18 | 19 | 20 | 21 |
| 22 | 23 | 24 | 25 | 26 | 27 | 28 |
| 29 | 30 | 31 | | | | |
August 2024
| | | | | | | |
| --- | --- | --- | --- | --- | --- | --- |
| Mo | Tu | We | Th | Fr | Sa | Su |
| | | | 1 | 2 | 3 | 4 |
| 5 | 6 | 7 | 8 | 9 | 10 | 11 |
| 12 | 13 | 14 | 15 | 16 | 17 | 18 |
| 19 | 20 | 21 | 22 | 23 | 24 | 25 |
| 26 | 27 | 28 | 29 | 30 | 31 | |
September 2024
| | | | | | | |
| --- | --- | --- | --- | --- | --- | --- |
| Mo | Tu | We | Th | Fr | Sa | Su |
| | | | | | | 1 |
| 2 | 3 | 4 | 5 | 6 | 7 | 8 |
| 9 | 10 | 11 | 12 | 13 | 14 | 15 |
| 16 | 17 | 18 | 19 | 20 | 21 | 22 |
| 23 | 24 | 25 | 26 | 27 | 28 | 29 |
| 30 | | | | | | |
October 2024
| | | | | | | |
| --- | --- | --- | --- | --- | --- | --- |
| Mo | Tu | We | Th | Fr | Sa | Su |
| | 1 | 2 | 3 | 4 | 5 | 6 |
| 7 | 8 | 9 | 10 | 11 | 12 | 13 |
| 14 | 15 | 16 | 17 | 18 | 19 | 20 |
| 21 | 22 | 23 | 24 | 25 | 26 | 27 |
| 28 | 29 | 30 | 31 | | | |
November 2024
| | | | | | | |
| --- | --- | --- | --- | --- | --- | --- |
| Mo | Tu | We | Th | Fr | Sa | Su |
| | | | | 1 | 2 | 3 |
| 4 | 5 | 6 | 7 | 8 | 9 | 10 |
| 11 | 12 | 13 | 14 | 15 | 16 | 17 |
| 18 | 19 | 20 | 21 | 22 | 23 | 24 |
| 25 | 26 | 27 | 28 | 29 | 30 | |
December 2024
| | | | | | | |
| --- | --- | --- | --- | --- | --- | --- |
| Mo | Tu | We | Th | Fr | Sa | Su |
| | | | | | | 1 |
| 2 | 3 | 4 | 5 | 6 | 7 | 8 |
| 9 | 10 | 11 | 12 | 13 | 14 | 15 |
| 16 | 17 | 18 | 19 | 20 | 21 | 22 |
| 23 | 24 | 25 | 26 | 27 | 28 | 29 |
| 30 | 31 | | | | | |
^