2024

Prices per villa
7 nights from
$2,025 to $4,185
Vigna, Calci - Pisa and Valdera
4 bedrooms
3 bathrooms
8 guests
Private Pool
---
Set in a magnificent environment surrounded by hills and olive groves, Vigna is a beautiful place to hide away. Just a short walk away and situated within the valley is the small town of Calci, which features a restaurant, shops, a bar, an ATM and a petrol station. Fragrant herbs grow in the garden, and the tiled pergola at the entrance is home to a dining table, a barbeque, and truly breath-taking views. The pool area also features an amazing vantage point to admire the countryside.
The interior is cool and shady with rustic furniture and farmhouse-style designs. Four spacious bedrooms offer an ideal place to relax after a long day of swimming, sight-seeing and exploring. Meanwhile, the kitchen diner features a long wooden table and ten chairs – ideal for an evening family meal.
Ground Floor

Kitchen/Diner
Microwave, gas hob with four rings, oven, kettle, coffee machine, toaster, extractor fan, fridge with separate freezer, dining table, ten chairs, access to garden.
Bedroom 1
Double bed with cushioned headboard (cannot be converted into twin), 2 chairs, fan, en-suite bathroom.
Bedroom 2
Pair of twin beds (Cannot be convereted to double), fan, en-suite bathroom with shower
First Floor

Lounge
3 sofas, flat-screen TV, open fireplace.
Bedroom 3 - Master
Double bed with wooden frame and headboard (cannot be converted into twin), 2 chairs, wardrobe, fan, dressing table with mirror en-suite bathroom.
Bedroom 4
Pair of twin beds (Cannot be convereted to double), fan, wardrobe.
Bathroom
Shower, WC, sink, bidet.
Our Thoughts
The location of Vigna is truly astonishing. It's a secluded corner of paradise, surrounded by fragrant herbs and olive trees. A clear highlight of the property is the pool, which is fenced and set on a level slightly higher than the house, ensuring yet more wonderful views of the surroundings. The interior is tranquil and cool with plenty of shade, and the front terrace beside the kitchen is a perfect place to enjoy a meal while drinking in the sights and sounds of the Tuscan countryside.
Notes
Air conditioning is available in the bedrooms. Please confirm the dog breed when booking as certain breeds may not be permitted.

Please note that the access road to the property is paved, however the last 100 - 500 m (after the gate) is a gravel steep road with a very tight bend. We recommend a high clearance vehicle and an experienced driver or to park just after the gate.
Private Pool
The pool at Vigna is fully fenced and set on top of a hill with excellent views. There are eight sunloungers and an adjustable parasol, and there are Roman steps leading down from the side of the pool. It is surrounded on one side by tall vegetation. On the other side there is a fenced area, behind which is another view of the hills, valleys and olive groves. The pool is open from mid-May until the end of September.
---
Facilities
---
Villa rates
30 Sep - 30 Dec 2023
$2,025
30 Dec - 18 May 2024
$2,025
18 May - 29 Jun 2024
$2,592
29 Jun - 31 Aug 2024
$4,185
31 Aug - 28 Sep 2024
$2,592
28 Sep - 28 Dec 2024
$2,025
---
House rules
Tourist tax: included in the rental price
Dog up to 30kg: 7 € daily charge per pet
Charged based on usage: Heating Villa, Air Conditioning
Arrival guide
Meet and greet
Arrival time is 15:00 - 18:00. Departure time is before 9:00.
Approach road: Unpaved, uneven, high clearance vehicle recommended
Parking: Private, onsite parking
---

Let us help you with your enquiry
Please complete the form below and our Villa Specialists will be in touch to help with your request.
---
To Tuscany Enquiries

1-929-445-5929 Toll Free
Layout (170 sqm)
Ground floor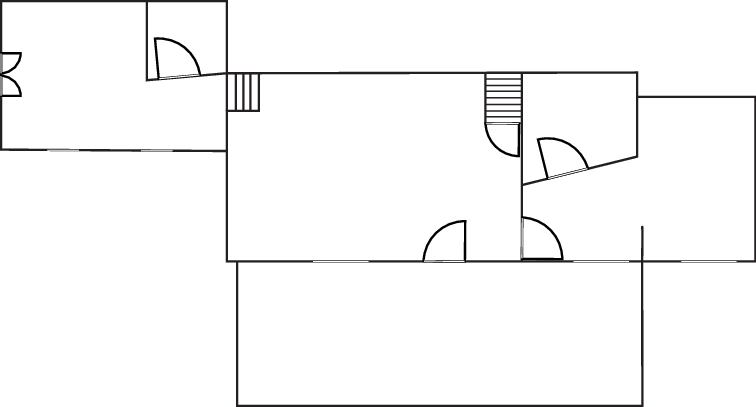 First floor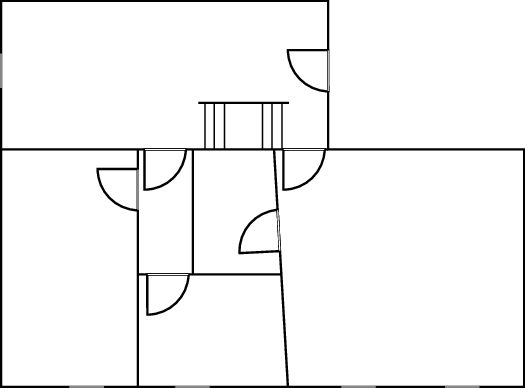 ---
Villa location
How far are the airports? Distances and driving time
Aeroporto Pisa: 19km - 0h 27m
Florence Airport: 81km - 1h 11m
Aeroporto Bologna: 167km - 1h 57m
How far are the nearest towns? Distances and driving time
Calci: 1km - 0h 03m
Pisa: 14km - 0h 27m
Lucca: 24km - 0h 39m
The town of Calci is just half a kilometre away and features a variety of fine restaurants, breathtaking hilltop views and an exceptional natural history museum. There is also a winery and a selection of walking tours available.
---
Guest reviews: Vigna


To Tuscany team comments for this review:
Wat fijn dat u een fantastisch verblijf had bij Vigna, bedankt voor uw geweldige beoordeling! De wegen in Toscane kunnen inderdaad uitdagend zijn, maar zolang het traag gedaan wordt komt het zeker goed. Het is zeker de moeite waard om volop Italië te ervaren en vooral de prachtige uitzichten te bezichtigen!
---
October 2023
| | | | | | | |
| --- | --- | --- | --- | --- | --- | --- |
| Mo | Tu | We | Th | Fr | Sa | Su |
| | | | | | | 1 |
| 2 | 3 | 4 | 5 | 6 | 7 | 8 |
| 9 | 10 | 11 | 12 | 13 | 14 | 15 |
| 16 | 17 | 18 | 19 | 20 | 21 | 22 |
| 23 | 24 | 25 | 26 | 27 | 28 | 29 |
| 30 | 31 | | | | | |
November 2023
| | | | | | | |
| --- | --- | --- | --- | --- | --- | --- |
| Mo | Tu | We | Th | Fr | Sa | Su |
| | | 1 | 2 | 3 | 4 | 5 |
| 6 | 7 | 8 | 9 | 10 | 11 | 12 |
| 13 | 14 | 15 | 16 | 17 | 18 | 19 |
| 20 | 21 | 22 | 23 | 24 | 25 | 26 |
| 27 | 28 | 29 | 30 | | | |
December 2023
| | | | | | | |
| --- | --- | --- | --- | --- | --- | --- |
| Mo | Tu | We | Th | Fr | Sa | Su |
| | | | | 1 | 2 | 3 |
| 4 | 5 | 6 | 7 | 8 | 9 | 10 |
| 11 | 12 | 13 | 14 | 15 | 16 | 17 |
| 18 | 19 | 20 | 21 | 22 | 23 | 24 |
| 25 | 26 | 27 | 28 | 29 | 30 | 31 |
January 2024
| | | | | | | |
| --- | --- | --- | --- | --- | --- | --- |
| Mo | Tu | We | Th | Fr | Sa | Su |
| 1 | 2 | 3 | 4 | 5 | 6 | 7 |
| 8 | 9 | 10 | 11 | 12 | 13 | 14 |
| 15 | 16 | 17 | 18 | 19 | 20 | 21 |
| 22 | 23 | 24 | 25 | 26 | 27 | 28 |
| 29 | 30 | 31 | | | | |
February 2024
| | | | | | | |
| --- | --- | --- | --- | --- | --- | --- |
| Mo | Tu | We | Th | Fr | Sa | Su |
| | | | 1 | 2 | 3 | 4 |
| 5 | 6 | 7 | 8 | 9 | 10 | 11 |
| 12 | 13 | 14 | 15 | 16 | 17 | 18 |
| 19 | 20 | 21 | 22 | 23 | 24 | 25 |
| 26 | 27 | 28 | 29 | | | |
March 2024
| | | | | | | |
| --- | --- | --- | --- | --- | --- | --- |
| Mo | Tu | We | Th | Fr | Sa | Su |
| | | | | 1 | 2 | 3 |
| 4 | 5 | 6 | 7 | 8 | 9 | 10 |
| 11 | 12 | 13 | 14 | 15 | 16 | 17 |
| 18 | 19 | 20 | 21 | 22 | 23 | 24 |
| 25 | 26 | 27 | 28 | 29 | 30 | 31 |
April 2024
| | | | | | | |
| --- | --- | --- | --- | --- | --- | --- |
| Mo | Tu | We | Th | Fr | Sa | Su |
| 1 | 2 | 3 | 4 | 5 | 6 | 7 |
| 8 | 9 | 10 | 11 | 12 | 13 | 14 |
| 15 | 16 | 17 | 18 | 19 | 20 | 21 |
| 22 | 23 | 24 | 25 | 26 | 27 | 28 |
| 29 | 30 | | | | | |
May 2024
| | | | | | | |
| --- | --- | --- | --- | --- | --- | --- |
| Mo | Tu | We | Th | Fr | Sa | Su |
| | | 1 | 2 | 3 | 4 | 5 |
| 6 | 7 | 8 | 9 | 10 | 11 | 12 |
| 13 | 14 | 15 | 16 | 17 | 18 | 19 |
| 20 | 21 | 22 | 23 | 24 | 25 | 26 |
| 27 | 28 | 29 | 30 | 31 | | |
June 2024
| | | | | | | |
| --- | --- | --- | --- | --- | --- | --- |
| Mo | Tu | We | Th | Fr | Sa | Su |
| | | | | | 1 | 2 |
| 3 | 4 | 5 | 6 | 7 | 8 | 9 |
| 10 | 11 | 12 | 13 | 14 | 15 | 16 |
| 17 | 18 | 19 | 20 | 21 | 22 | 23 |
| 24 | 25 | 26 | 27 | 28 | 29 | 30 |
July 2024
| | | | | | | |
| --- | --- | --- | --- | --- | --- | --- |
| Mo | Tu | We | Th | Fr | Sa | Su |
| 1 | 2 | 3 | 4 | 5 | 6 | 7 |
| 8 | 9 | 10 | 11 | 12 | 13 | 14 |
| 15 | 16 | 17 | 18 | 19 | 20 | 21 |
| 22 | 23 | 24 | 25 | 26 | 27 | 28 |
| 29 | 30 | 31 | | | | |
August 2024
| | | | | | | |
| --- | --- | --- | --- | --- | --- | --- |
| Mo | Tu | We | Th | Fr | Sa | Su |
| | | | 1 | 2 | 3 | 4 |
| 5 | 6 | 7 | 8 | 9 | 10 | 11 |
| 12 | 13 | 14 | 15 | 16 | 17 | 18 |
| 19 | 20 | 21 | 22 | 23 | 24 | 25 |
| 26 | 27 | 28 | 29 | 30 | 31 | |
September 2024
| | | | | | | |
| --- | --- | --- | --- | --- | --- | --- |
| Mo | Tu | We | Th | Fr | Sa | Su |
| | | | | | | 1 |
| 2 | 3 | 4 | 5 | 6 | 7 | 8 |
| 9 | 10 | 11 | 12 | 13 | 14 | 15 |
| 16 | 17 | 18 | 19 | 20 | 21 | 22 |
| 23 | 24 | 25 | 26 | 27 | 28 | 29 |
| 30 | | | | | | |
October 2024
| | | | | | | |
| --- | --- | --- | --- | --- | --- | --- |
| Mo | Tu | We | Th | Fr | Sa | Su |
| | 1 | 2 | 3 | 4 | 5 | 6 |
| 7 | 8 | 9 | 10 | 11 | 12 | 13 |
| 14 | 15 | 16 | 17 | 18 | 19 | 20 |
| 21 | 22 | 23 | 24 | 25 | 26 | 27 |
| 28 | 29 | 30 | 31 | | | |
November 2024
| | | | | | | |
| --- | --- | --- | --- | --- | --- | --- |
| Mo | Tu | We | Th | Fr | Sa | Su |
| | | | | 1 | 2 | 3 |
| 4 | 5 | 6 | 7 | 8 | 9 | 10 |
| 11 | 12 | 13 | 14 | 15 | 16 | 17 |
| 18 | 19 | 20 | 21 | 22 | 23 | 24 |
| 25 | 26 | 27 | 28 | 29 | 30 | |
December 2024
| | | | | | | |
| --- | --- | --- | --- | --- | --- | --- |
| Mo | Tu | We | Th | Fr | Sa | Su |
| | | | | | | 1 |
| 2 | 3 | 4 | 5 | 6 | 7 | 8 |
| 9 | 10 | 11 | 12 | 13 | 14 | 15 |
| 16 | 17 | 18 | 19 | 20 | 21 | 22 |
| 23 | 24 | 25 | 26 | 27 | 28 | 29 |
| 30 | 31 | | | | | |
^