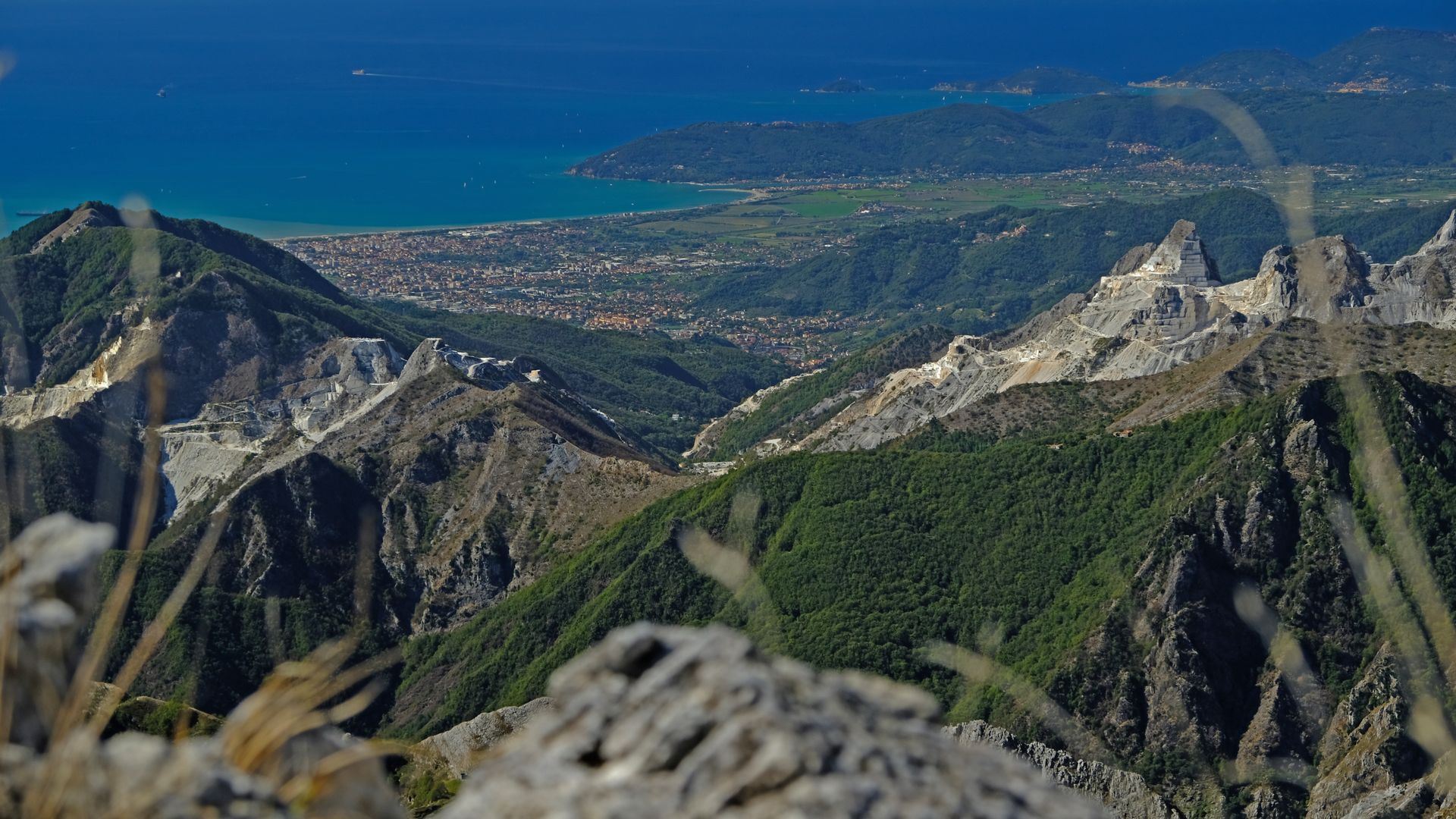 Viareggio
Easy-going Viareggio is a boisterous, sun-and-sand resort that is especially popular with Italian families. This friendly resort is more family-minded than most on this coast and is well-equipped with climbing frames and child-friendly cafes. The resort's appeal lies in its endless stretch of golden sands, its air of faded elegance and its good-value seafood restaurants. Viareggio is the oldest of the coastal towns in Versilia. Its origins are Roman, and in the Middle Ages it was an important sea port. In the 19th century it reputedly built some of the best boats ever launched on the Tyrrhenian Sea, and the boatyards are still active. Its heyday was the 1920s and 1930s but only a handful of Art Deco and Art Nouveau waterfront buildings recall this era. Today, Viareggio is more famous for its February Carnival, proof that, unlike most resorts in Versilia, it doesn't close down completely out of season.
Essential Viareggio Information
Top Things to Do
Viareggio is both a typical and atypical Italian beach resort. It's typical in that beaches are well-run, family-friendly but rather regimented. It's less typical in that there's life beyond the beach. Nor is it just about being a summer resort - or being seen in the right places. Viareggio makes a good springboard for exploring Versilia, from cycle rides along the coast to drives that reveal the elemental hinterland around Massa and Carrara. For a sense of adventure, explore Carrara and the marble quarries in the Apuan Alps. This is wilderness Tuscany, a stark contrast to the coastal strip. For a cultural foray, turn away from the coast toward the closest art cities. Foremost among these are Pisa to the south, or Lucca, Pistoia or Florence to the east.
Read more
Eating & Drinking
In Viareggio seafood predominates, as on the Versilia coast in general. The resort specialises in cacciucco, a hearty fish soup, with other delights ranging from the catch of the day to grilled seafood, baked seabass, rock-octopus and stir-fried shrimps. The seafront restaurants are particularly appealing. Any stroll can end with sipping reviving drinks in the historic Gran Caffe Margherita on the seafront. The resort also boasts a number of stylish, creative and gourmet restaurants, including Michelin-starred affairs. Also see our beach club suggestions in the Forte dei Marmi beachlife section above.
Read more
Shopping & Parking
Unlike Forte dei Marmi, Viareggio offers a broader range of everyday shopping, even if there's plenty of designer shopping, too. For fun, browse Forte dei Marmi's Wednesday market on Piazza Marconi for everything from mink coats to stylish bed-linen and swimwear, or top designer fashion to fakes. In summer there's an additional Sunday market, held on the same square. If peckish while shopping, grab crunchy snacks of foccaccia or `pizza a taglio' (pizza by the slice) from Da Valé, a popular bakery.


Read more