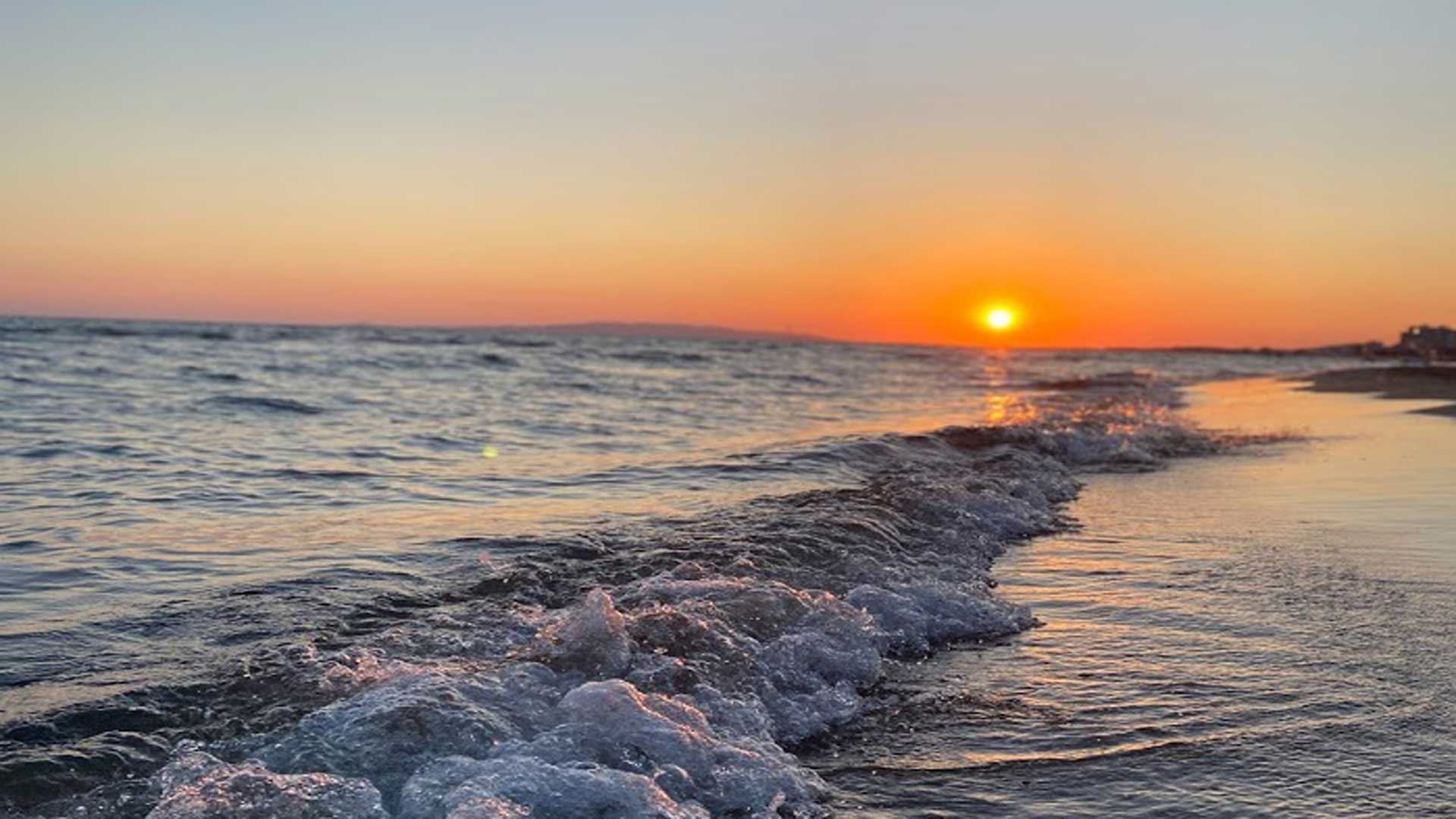 The Tuscan Coast
In the annual `beach charts' Tuscany triumphs. The region is recognised as having a superbly clean coastline, second only to Liguria's. The beaches score highly for cleanliness of the water, safety, quietness, eco-friendliness and sustainability. Beaches are rated according to the trustworthy Blue Flags system. The sheer number of accredited beaches in Tuscany confirms the wisdom of opting for a beach break here. Not that it will ever be `just' a beach break. What's brilliant about the Tuscan coast is the proximity of beguiling art cities, hilltop towns and Etruscan sites. Yet given the length of the coastline and the competing claims presented by the cities of art in the hinterland, it's best to decide on a couple of connecting coastal areas and to explore around there. Combine a villa-holiday near Viareggio with forays to Lucca and Pisa. Or, say, combine the beach at Castiglione della Pescaia with hiking in the Maremma.
Essential The Tuscan Coast Information
Top Ten Things To Do
These are our Top Ten Things to Do, from basking on beaches to dolphin-watching, from cycling the seafront to visiting coastal nature reserves. Unlike many destinations, in Tuscany you can combine culture and the beach. Just don't attempt to cover the entire coast on one trip. Choose your base carefully.

If you want to visit the classic cities of art from your seaside base, bear in mind that these are mostly more accessible from the northern coast, notably the Versilian Riviera. Typical day trips would be to PisaLuccaPistoia or Florence. Instead, if you're based on the southern coast, in the Maremma, close to Grosseto, then Siena makes the most logical day trip, reachable in well under two hours.

The coast ranges from partying resorts to family-friendly beaches and deeply secluded bays. The northern coast, the Versilian Riviera, tends to be more manicured while the Maremma, the southern coast, is wilder and more romantic. In between stretch sweeping sandy bays, often backed by pine groves.

On the Versilian Riviera, to the north, the resorts range from posing Forte dei Marmi to boisterous Viareggio, a sun-and-sand resort popular with Italian families. Just south, closer to Pisa, are smaller, family-minded, highly affordable resorts along the Pisan Riviera (Riviera Pisana). Continuing south leads to the Etruscan Riviera (Riviera degli Etruschi). This, the Livorno coast, reveals a series of smaller resorts with sandy beaches and nearby ruins of Ancient Etruscan sites. Just south lies Grosseto province, bordered by the Maremma coast, the gateway to the wild Maremma region. Along this lovely stretch of coast, fun-loving Follonica, chic Punta Ala and Monte Argentario have all confirmed their Blue Flag beach status. Overall, Tuscany boasts 19 locations.
Read more
Shopping, Parking & Getting around
Punta Ala and Forte dei Marmi are the resorts for designer shopping, including around Punta Ala's sleek marina. For fun, browse Forte's Wednesday market on Piazza Marconi for everything from mink coats to stylish bed-linen and swimwear, or top designer fashion to fakes. In summer there's an additional Sunday market, held on the same square. If peckish while shopping, grab crunchy snacks of foccaccia or `pizza a taglio' (pizza by the slice) from Da Valé, a popular bakery (Piazza Garibaldi 4, Forte dei Marmi, T: 0584 89361). Unlike Forte, Viareggio offers a broader range of everyday shopping, even if there's plenty of designer shopping, too.
Read more
Eating & Drinking
On the coast, the most typical dishes are cacciucco alla livornese (fish stew) and cinghiale dolce forte (sweet-and-sour wild boar). Neighbouring Maremma is a meaty, macho region, serving up wild game with boar, hare or pheasant. This area also boasts some of Italy's most famous wines, such as Super Tuscans produced around Bolgheri. Also try the Morellino di Scansano DOC, a full-bodied red wine, obtained mostly by Sangiovese and Ciliegiolo grapes.

The single most famous dish is from coastal Livorno, which produces the delicious cacciucco, the filling fish stew claimed to be the original bouillabaisse. The story goes that the soup originated in the port after a fierce storm left a widowed fisherman's wife desperately trying to feed her many children. The children were sent begging for something to eat. As the fishermen had nothing else to give, the children came home with handfuls of mussels, a few shrimps, half a fish and some fish heads. The clever mother put them all in a pot, added herbs and tomatoes from her garden and created cacciucco. While zuppa di pesce can be eaten all over Italy, cacciucco can be eaten only in Livorno and surrounding areas. It is ladled over a thick slice of toasted bread flavoured with garlic.
Read more