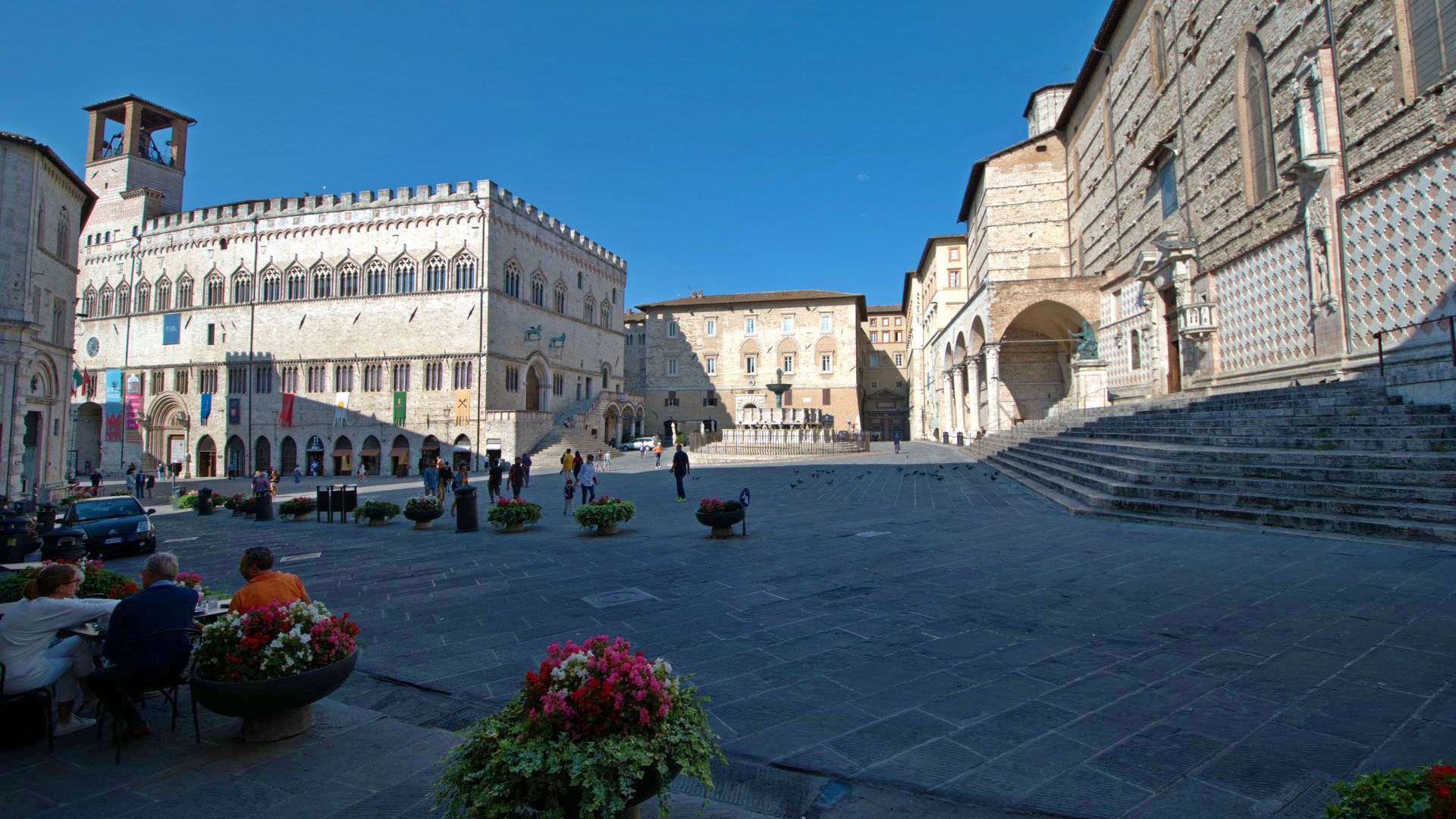 Perugia
The hazy hills, a magical quality of light, and an air of spirituality help set Umbria apart, along with its bewitching capital, Perugia. Cosmopolitan, arty, heritage-minded yet forward-looking, Perugia makes a delightful introduction to the region, with easy side trips to Assisi, Gubbio and Lake Trasimeno. Compared with Florence, Perugia feels far less tourism-led.

Umbria has often languished in Tuscan's shadow but is just as lovely as its grander neighbour. Lap up the rolling landscape with hill-towns that look as if they have been there since time immemorial. It is not an illusion: some were founded by the Etruscans and later dedicated to medieval saints. Even if Perugia feels more secular than most of the region, Umbria is the cradle of western monasticism, with St Benedict born in Norcia. Beyond the tourism hotspot of Assisi, the region strikes a near-perfect balance between sustainable tourism and an authentic way of life.
Essential Perugia Information
Top Ten Things To Do
Perugia is both the capital of Umbria and the perfect gateway to exploring the region. From visiting art galleries and people-watching on medieval squares to munching chocolate "kisses," Perugia offers great variety. The regional capital also makes a superb springboard to exploring several of Umbria's loveliest cities. For day trips, our top picks are spiritual Assisi, Lake Trasimeno and Gubbio, a medieval city in miniature – with full highlights covered in our Top Ten guide.
Read more
Shopping, Parking & Getting Around
Perugian chocolate is world-famous, particularly in the form of "Il Bacio Perugina," the so-called "Perugia kiss." The chocolates were invented in 1922 after a shortage of dark chocolate inspired Luisa Spagnoli to add hazelnuts to make her chocolate go further. The rest is history for the Perugina brand. 
Eurochocolate, the ten-day October chocolate festival, also makes Perugia a delicious place for all chocolate-lovers. 
Read more
Eating & Drinking
Although cooking in Perugia, the capital of Umbria, is resolutely regional, the high proportion of foreign students and visitors means that there is more than a nod to international tastes. The presence of so many students helps keep restaurant prices down and can make the mood more informal.

Along with Umbrian barbecued or roast meats, freshwater fish from nearby Lake Trasimeno may also be on the menu. The proximity of Norcia, famed for its Umbrian charcuterie, means that cold cuts are to the fore as antipasti, from mortadella to capocollo salami.  As in Tuscany, Chianina cattle are prized so the succulent meat features strongly, as does wild boar, venison and spit-roasted porchetta

Given that this is `the green heart of Italy,' local cuisine makes full use of truffles, wild beet, wild asparagus and wild mushrooms, along with sought-after Umbrian olive oil, herbs and legumes. Spelt from Spoleto, lentils and black truffles from Norcia, beans from Foligno and saffron from Citta del Pieve find their way into savoury dishes. As in Tuscany, seasonality is key, with asparagus risotto signalling spring but truffled pasta more common in autumn. Try the speciality breads, a refreshing change from Tuscan blandness. Umbrian bread is far more varied and ranges from brustengo, oil-fried bread with bacon or rosemary, to pan caciato, made with pecorino cheese and walnuts. Umbrian wines are far less known than their Tuscan rivals but mostly deliver in terms of variety and value.
Read more