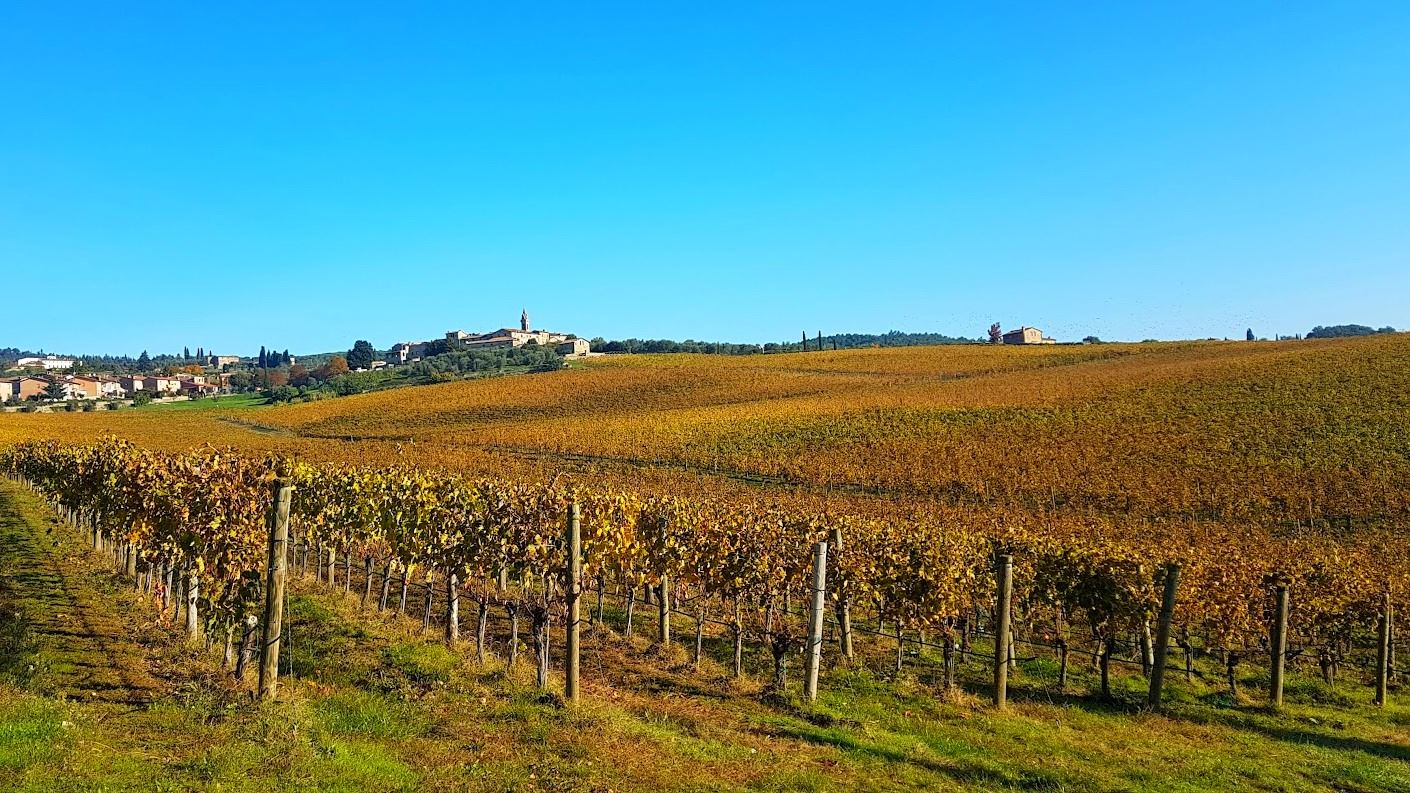 San Gusme
San Gusmè, a walled hilltop hamlet, is a charming Sienese backwater. Set 5 km north of Castelnuovo Berardenga, this tranquil spot has always been in Siena's orbit. The medieval village only joined the Grand Duchy of Tuscany in the 16th century, after Siena's definitive defeat. The Sienese gateway still bears Siena's coat of arms, the Balzana. Stretches of the defensive walls remain, with parts incorporated into gateways. The hamlet is a place for picturesque views, including of the Sienese skyline, the Torre del Mangia and Siena Cathedral. This sleepy hamlet is more about mood than specific sites. Admire the church of Saint Cosmus and Damian, the local patron saints, and the church of Santissima Annunziata, with its quaint bell tower. Wander along concentric alleys, lapping up the timeless mood before retreating to a gourmet inn for creative cuisine or a homely café for wine and a plate of cured meats.

Essential San Gusme Information
Top Things to Do
San Gusmè lies in the southern Chianti and, as such, is well-placed for cultural outings to SienaCastelnuovo Berardenga and MontepulcianoSan Gimignano andFlorence are further away but still a tempting day trip for culture-lovers. Closer to home, it's all about visiting major wine estates occupying lovely villas and castles and indulging in wine-tasting tours, fine dining and rustic inns, including in castles. Work off the calories by horse-riding or cycling along special trails. That's not forgetting bathing in hot waters in the spa town of Rapolano Terme.

This is just a taster to the Chianti. See our specific guides to top Chianti outposts, all accessed through our Destinations listings, For starters, check out our guides to GrevePanzanoCastellinaRadda and Castelnuovo Beradenga. Our additional Chianti guides cover Castagnoli, Volpaia, San GusmeSan Donato in Poggio and Vagliagli.
Read more
Eating & Drinking
Tuscan food is rustic but robust, nourishing the soul and the spirit as much as the body. This area offers both homely Tuscan cooking and fine-dining options. Although tiny, San Gusme and neighbouring Villa a Sesta and San Felice form a foodie hot spot, with gourmet cuisine the norm, but not always at gourmet prices.

Our recommended wine estates are featured in each of the individual Chianti guides. The following selection is just a taster to the Chianti. See our restaurant recommendations below and also see our other guides to top Chianti towns and villages, all accessed through our Destinations listings.

Read more
Shopping, Parking & Getting Around
Shopping in San Gusme is very limited so for more varied shopping options, head to neighbouring Castelnuovo Berardenga, Gaiole, Radda, Castellina and, best of all, Siena.

Read more