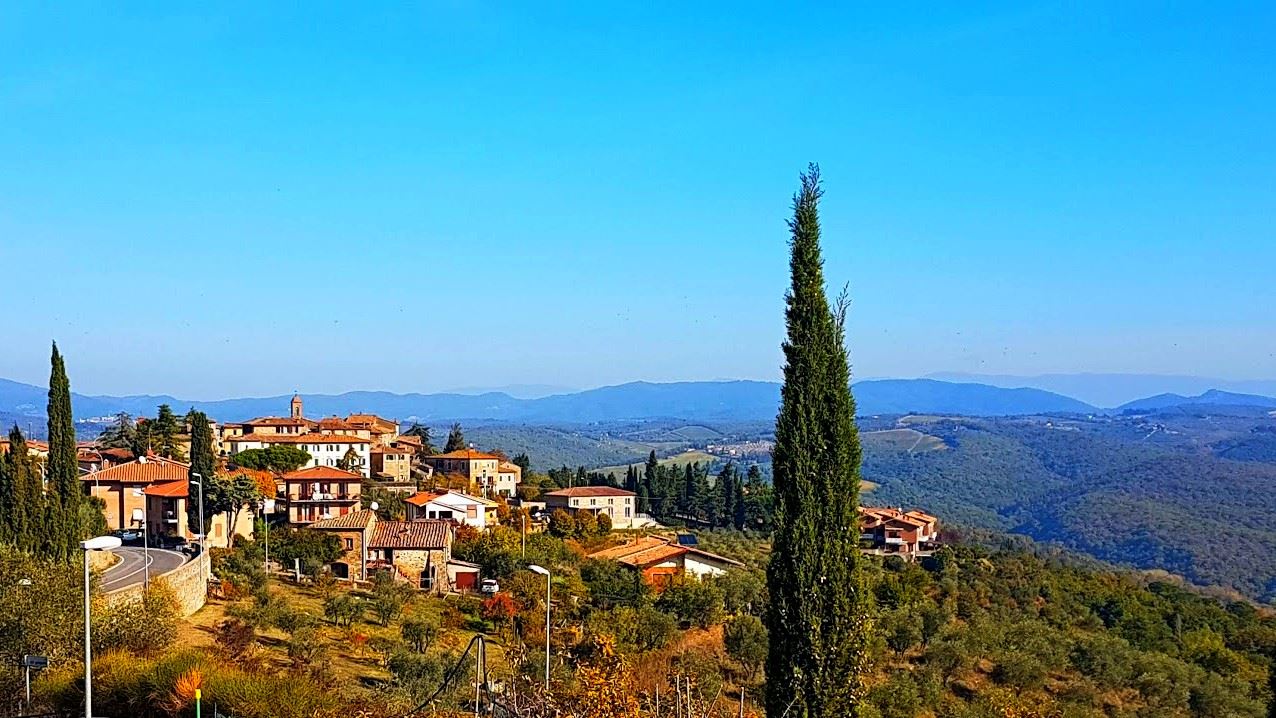 Vagliagli
South of Castellina lies the scenic hamlet of Vagliagli, perfectly placed for the southern end of the Chianti wine route. This once fortified outpost is surrounded by beguiling wine estates that also date back to medieval times. The sleepy 13th-century hamlet is named after the `valley of garlic' it surveys, with today's views more of valleys and hilltops. Admire the handsome, stone-built village and parish church before setting off on a hiking trail, cycle ride or a picnic in the vineyards. The wine-tasting experience may be central to Valgliagli but the hamlet is also a stepping stone to the Chianti strongholds of Castellina, Radda and Gaiole. These beacons of small-town Chianti life are awash with temping wine and food shops linked to local estates. Together, this trio of tiny towns offer enough culture to make a change from estate-visiting. From medieval churches to small archaeological collections, it's Tuscany in miniature.
Essential Vagliagli Information
Things to do
Vagliagli borders the southern Chianti and so is well-placed for cultural outings to Siena and Castellina in ChiantiFlorence and San Gimignano are further away but still make tempting day trips for culture-lovers. Closer to home, it's all about visiting a sculpture park and indulging in vineyard and wine-tasting tours, fine dining and rustic inns, including in castles. That's not forgetting cycle rides, Vespa tours and gourmet picnics in the rolling countryside. It's an outdoorsy lifestyle.

This is just a taster to the Chianti. See our specific guides to top Chianti outposts, all accessed through our Destinations listings, For starters, check out our guides to GrevePanzanoCastellinaRadda and Castelnuovo Beradenga. Our additional Chianti guides cover Castagnoli, Volpaia, San GusmeSan Donato in Poggio and Vagliagli.
Read more
Eating and Drinking
In rural Chianti, food and wine are the real religion. Our recommended local wine estates with restaurants include Dievole, Castello di Ama, Casanuova di Ama, Rocca delle Macie, Fonterutoli and Castello di Selvole, all featured in this guide. For other estates, do see our individual Chianti guides.

The local Chianti cuisine is as traditional as the castle-strewn countryside. Rustic ribollita soup, often made with black cabbage and beans, is on the menu. Not for nothing are Tuscans derided as `bean-eaters' by grander culinary rivals. Typical dishes include ribbons of pappardelle pasta in a meaty wild boar sauce or a massive T-bone steak, bistecca alla fiorentina.

This is just a taster to the Chianti. See our restaurant recommendations below and also see our other guides to top Chianti towns and villages, all accessed through our Destinations listings, In particular, see our guides to Lecchi in Chianti, Radda in Chianti and Castellina in Chianti, which are all nearby.
Read more
Shopping, Parking & Getting Around
Shopping in Vagliagli is very limited so for more varied shopping options, head to neighbouring Castellina Radda Gaiole and, best of all, SienaCastellina and Radda both have decent supermarkets and are awash with quirky Chianti Classico wine shops. As a change from wine lakes, Radda is also the place for browsing for Tuscan ceramics or cashmere.
Read more