Mum, dad, grandma, grandad – and don't forget the kids… multigeneration holidays are all the rage. At To Tuscany, we've noticed more and more of you booking these convivial get-togethers during the past five years. In fact, we're boosting our offering of villas with five bedrooms or more to meet demand.

The fact that more of us are holidaying together as extended families seems to be largely down to the generosity of grandparents, who are putting their hard-earned cash to good use creating memory-making experiences for the whole brood. Don't just take it from us: a recent passenger survey by Virgin Holidays revealed that seven out of 10 families who travelled with the tour operator chose to take a multigeneration holiday. It seems we just love spending quality time together.

A stress-free, unhurried environment is what's needed for happy co-existence of family who normally live in different homes, towns, cities, even parts of the world. Choice of space is crucial, with large terraces for communal dining and quieter corners for a bit of me time, as well as the comfort of facilities such as en-suite bathrooms. We asked Sean Caulfield, owner of To Tuscany, to give his top tips for planning a multigeneration trip.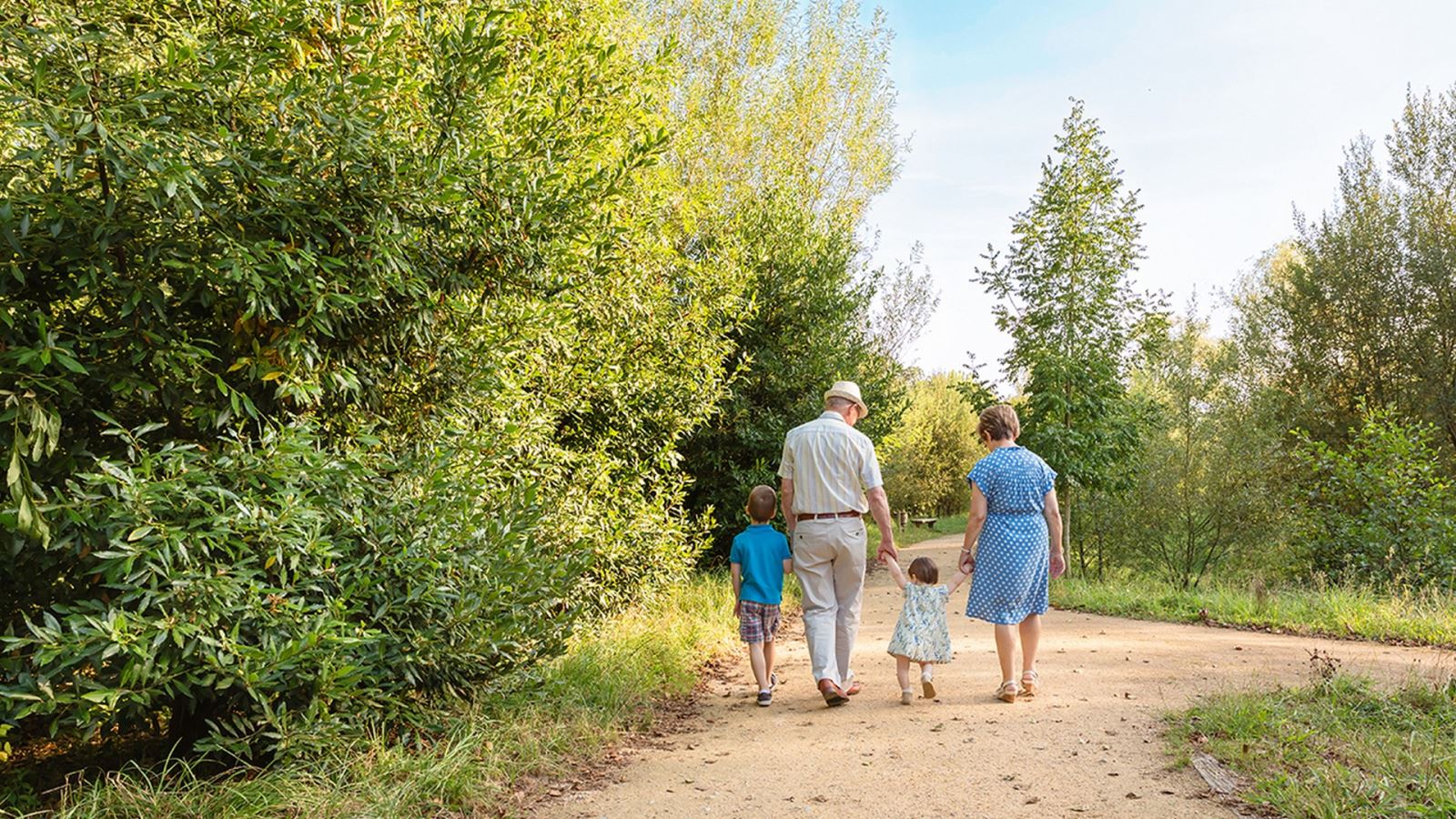 Sentimental journey: create special memories on a villa break with the whole family. Photo: Shutterstock
Configuration is crucial
Don't choose a property just for its size – give serious consideration to its internal arrangement. No matter how well they get along, big groups need space and independence. Look out for large villas divided into apartments, which can be opened up to interconnect, ensuring everyone gets some privacy. Grandparents, especially, might even appreciate their own annexe. At the very least, ensure there is a suitable mix of en-suite bedrooms and extra bathrooms.
Pools, gardens and on-site facilities
For most mixed-age groups private pools are essential and a pleasant diversion for everyone, a place to relax together. Many larger properties benefit from their own pools, fenced to keep small children safe. Large gardens are also a bonus, with different areas to enjoy a spot of tranquillity. Some villas have playgrounds, ping-pong tables or even tennis courts on site, while others have saunas and gyms for wellness.
Table for… 12, or 20
Although large groups enjoy holidaying together, different generations will often split up during the day to do their own thing. But they generally want to come together for the evening meal. A property with a large terrace and excellent views can be a place to relax, from aperitivo time until after midnight. A barbecue or outdoor pizza oven is also a bonus for fun al-fresco meals. Plus, for special occasions, guests can book a recommended private chef to cook up a treat.
Location, location
Think about the make-up of your party and choose a base with a spread of attractions to meet the needs of young and old alike. Being within walking distance to a local village or town is handy for elderly people and small children. While a villa near a train station can give teenagers a bit of independence and the opportunity to visit a larger town, or offer a taste of cultural treasures for adults. Plus if the beach vibe is important to your group, choose a property with easy access to the coast.
Extra services and activities
Depending on budget, your group might want to book extra services – a regular housemaid or chef is very common, helping to avoid stress around cleaning and cooking. Most of our villas have local activities to choose from. We can recommend more gentle pastimes, from vineyard wine-tasting sessions to cookery lessons, as well as more active pursuits such as horse-riding and hiking.