Tuscany's truffles may not have the profile of Piedmont or Périgord, yet those in the know prize the precious white nuggets found in the hills here, especially around San Miniato. There are strict rules about how and when truffles are gathered, with specialist hunters heading out with their dogs to snout out the rare fungi in secret locations deep in the woods from October to December.

The quality of truffles depends on the weather, the best conditions being not too wet nor too dry. These fungi are best eaten when they're fresh and fragrant, within three days of being unearthed. A good round truffle with few imperfections is the one to buy. Wash it under running water with a small brush and dry carefully.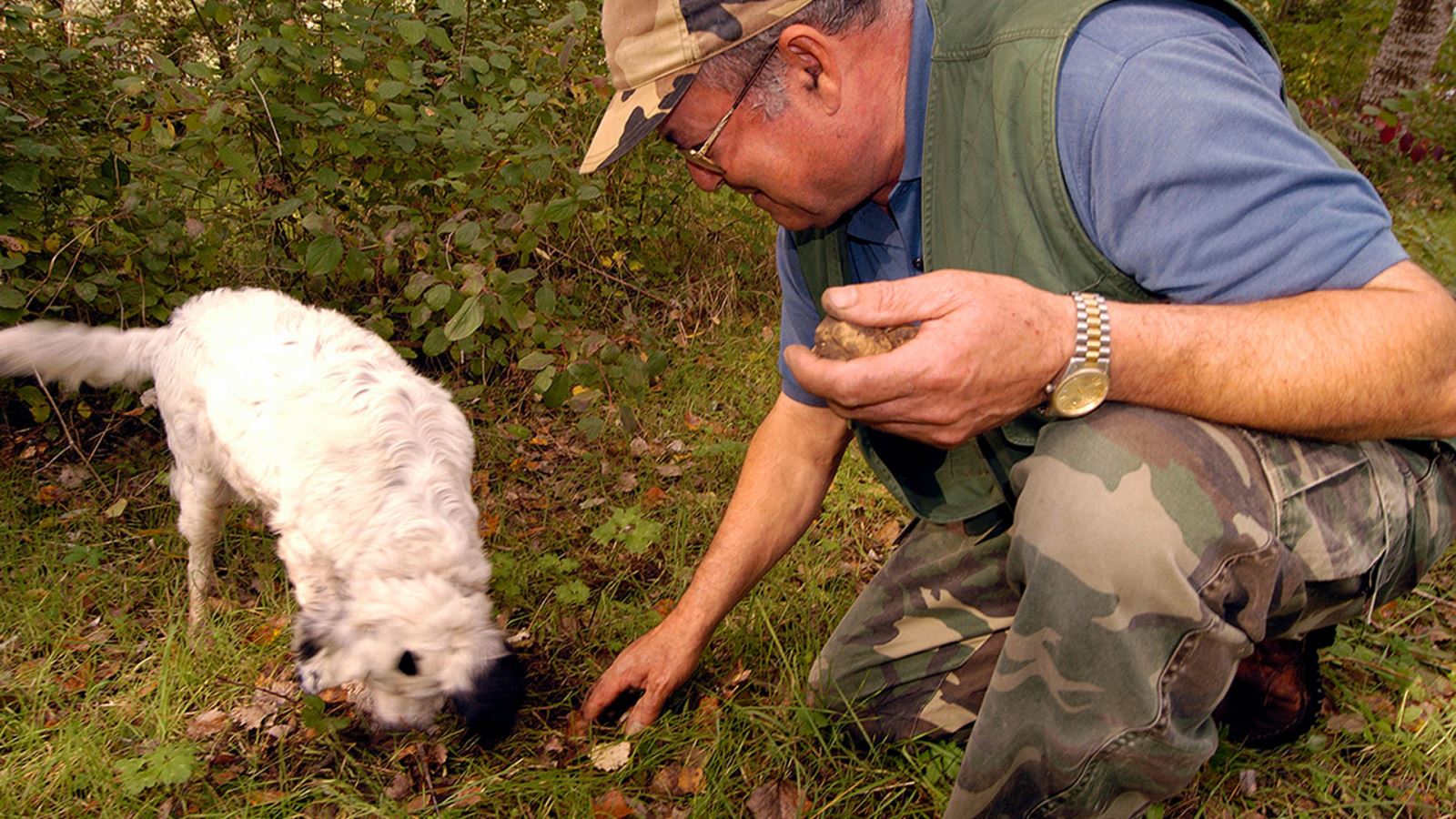 Hunters and their dogs seek out the fungi in secret locations. Photo: Marka/Alamy

A truffle the size of an egg should be enough for a main course for four to five people. Make sure it's the dominant flavour of your dish – after all, why should it compete? – and don't overcook it. Shave the truffle to make it go further and add just before serving to capture as much of its flavour and aroma as you can.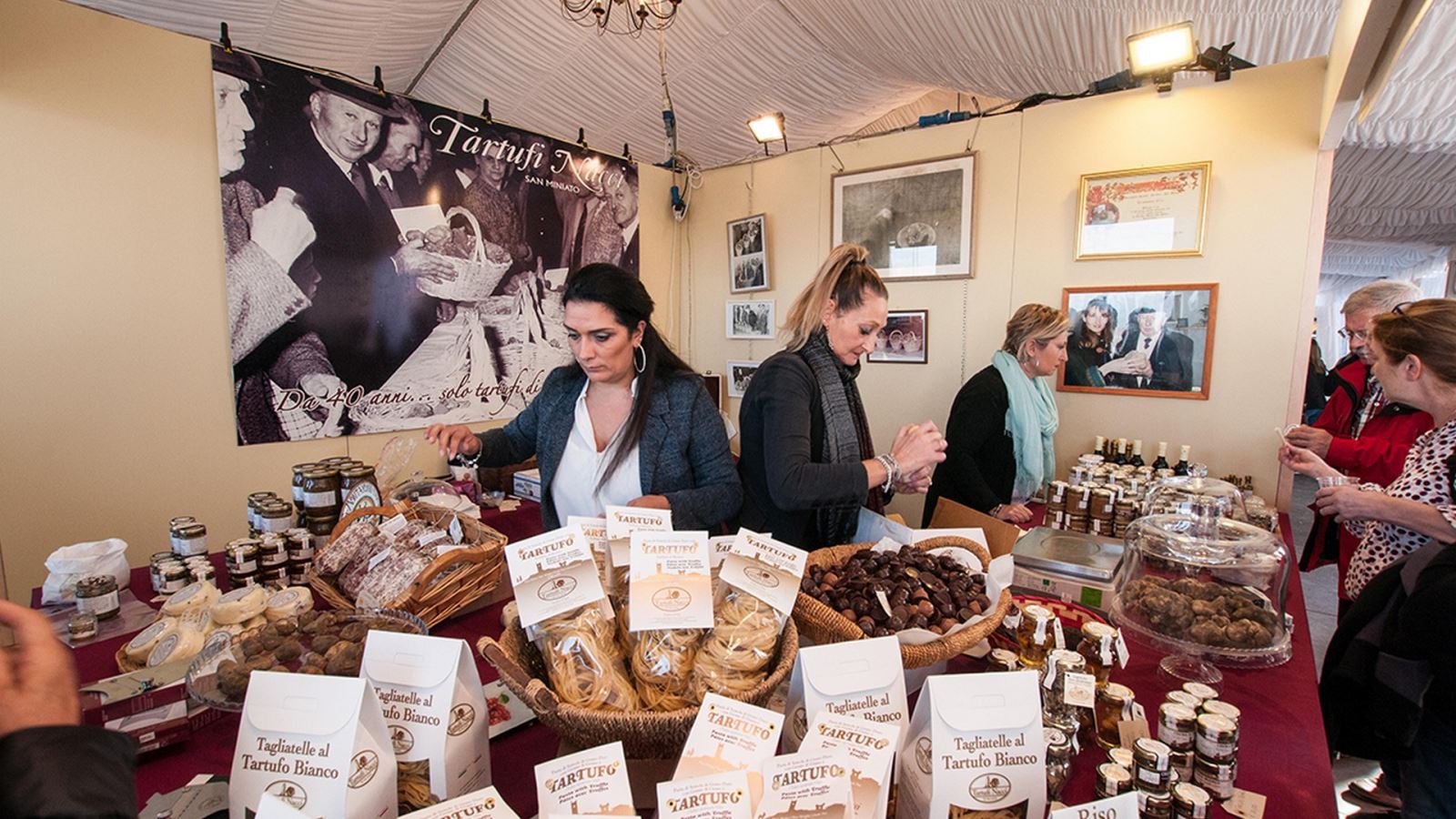 San Miniato hosts a major local festival. Photo: Federico Tovoli/VW Pics/Alamy

Delicious ways to serve truffle include sprinkling shavings over pasta or risotto. Pop slices under the skin of a chicken and leave to infuse before roasting, or add it to a soup or sauce. And here's a tip: infuse eggs or cheese with lovely truffle flavour by storing them with it in an airtight box.

As autumn turns to winter, celebrate the truffle season at the special markets and fairs that spring up across the region. Here are some of the best to visit:
Corazzano Truffle Festival
Listen to talks or just indulge in tasting truffles at Corazzano's popular annual festival.
Balconevisi Truffle and Porcini Mushroom Fair
This lesser-known sagra, held in mid October, is the place to buy truffles straight from those who gather them from the ground. Other tasty produce, such as oil and walnuts, will be on sale, too.
San Miniato Truffle Fair
Last three weekends of November
This internationally renowned festival, started in 1969 and held over the last three weekends of November, is the highlight of Tuscany's truffle season, with lots of gastronomic events to enjoy and a busy market to browse.
www.san-miniato.com
San Giovanni d'Asso Truffle Fair
Another classic Tuscan truffle fair, which takes place on the second and third weekends of November. If you make a date to visit, be sure to look around the town's museum dedicated to the famous fungi, too.
www.cittadeltartufo.com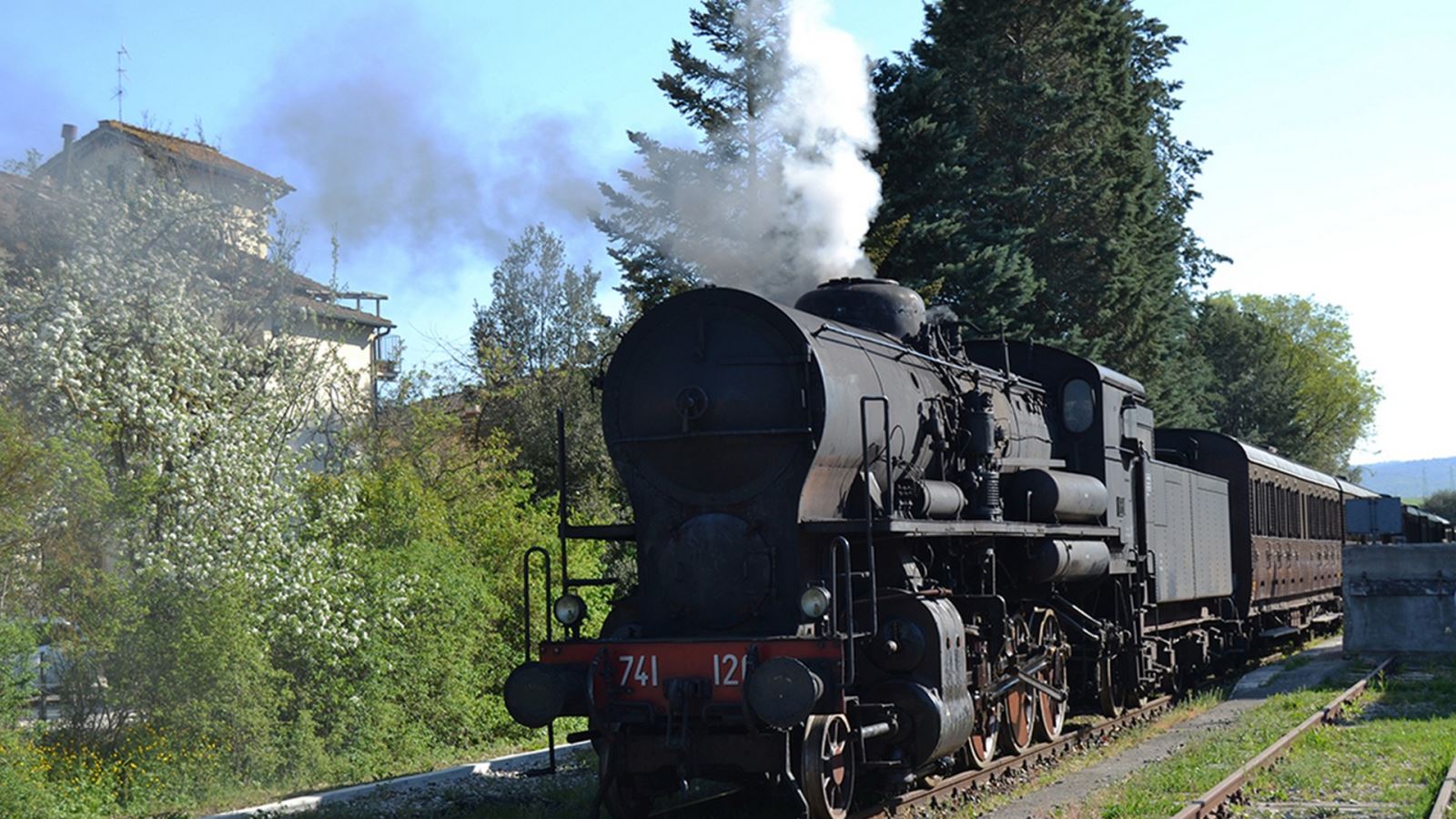 All aboard the Nature Train
Travel to a truffle festival in style on a steam train. Board the Treno Natura in Siena for a journey with sublime views of Tuscany's countryside to San Giovanni d'Asso. It's very popular, so book ahead.
www.terresiena.it/trenonatura