Late summer and autumn is the time to indulge in Tuscany's fantastic home-grown food and drink, with plenty of festivals, or sagre, to experience.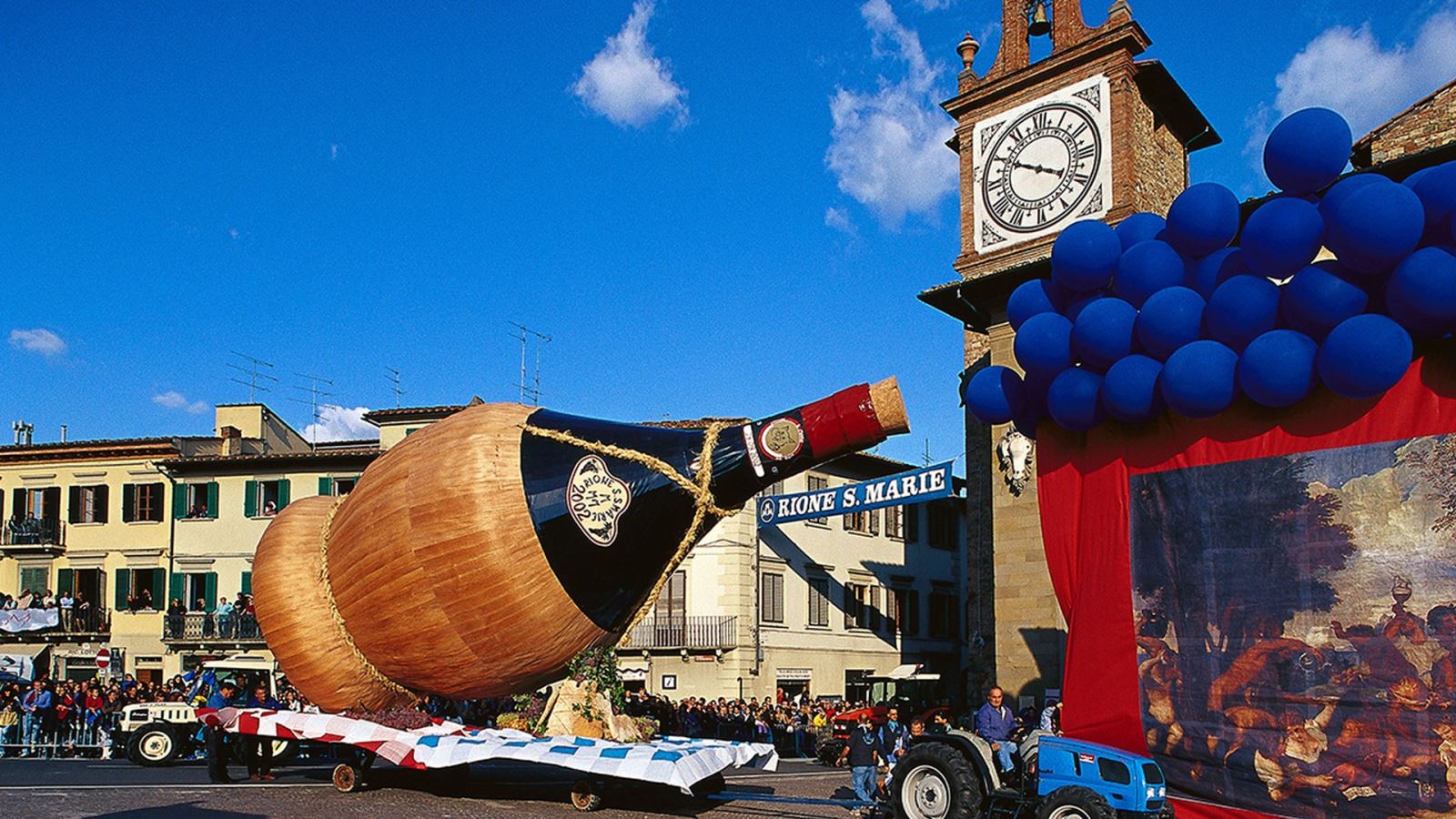 If it's autumn, it's time to celebrate the region's wine. Photo: Look/Alamy

One of the biggest is Chianti Classico Expo, a major celebration of the region's most famous wines in Greve. Taste your way around 60 producers from the nine towns of the Chianti Classico region, which will be presenting their wines alongside olive oil and other delicious local produce. Check out, too, the national Calici di Stelle wine event when glasses are raised as night falls, with tasting events beneath the stars in towns including Siena, Gaiole, Castiglione D'Orcia and Montepulciano.


Prefer beer? Get down to the Villaggio della Birra festival

For beer-lovers, there's the Villaggio della Birra beer festival held south-east of Siena in Buonconvento. This international festival of artisanal breweries started in 2006 as a celebration of friendship between Italian and Belgian brewers. It now welcomes brewers from across the world for tastings, food, live music and arts.

Montepulciano's Bravio delle Botti was originally a horse race but in 1974 wine barrels were substituted for the steeds. Eight contrade, or districts, challenge each other to win a precious piece of painted cloth by rolling wine barrels up hill. They make a day of it: lunch follows, with a medieval procession in the afternoon.

One of the region's most important events takes place in autumn, L'Eroica a cycling event that has launched an international movement over the past 20 years. Thousands of cyclists set off on vintage bikes from Gaiole along the white gravel roads of the Tuscan countryside. Routes range from 46km to 209km and a 3,700m altitude difference with plenty of stop-offs to sample local food and, of course, wine.

See 'Heaven In A Room' at the Uffizi. Photo: Ministero Beni e Attivita Culturali/Roberto Palermo


Chestnuts get their own celebration at Bacchereto. Photo: Christine Webb/Alamy

So, what about those delicious sagres? Carmignano celebrates figs at its Benvenuto Fico Secco festival and Bacchereto, a hamlet of Carmignano, puts chestnuts in the spotlight. For truffles, head to the hamlets of San Miniato in the province of Pisa. Corazzano holds its White Truffle Fair on, with more truffles in Ponte a Egola on, while there are mushrooms as well as truffles on show at La Serra and Balconevisi.

And, if you missed Siena's famous horse race, Il Palio, in July, there's a second chance to catch it in August. And don't forget Domenica al Museo, when all the state-run museums open free of charge on the first Sunday of the month, starts in October and runs until March.