This special orange cake is traditionally prepared in Florence during carnival, specifically on Shrove Tuesday. The characteristic feature of Schiacciata alla Fiorentina is its rectangular shape, which is covered with icing sugar and decorated with a cocoa powder fleur-de-lis design. The fleur-de-lis is featured on the coat of arms of Florence and known as Il Giglio Fiorentino in Italian.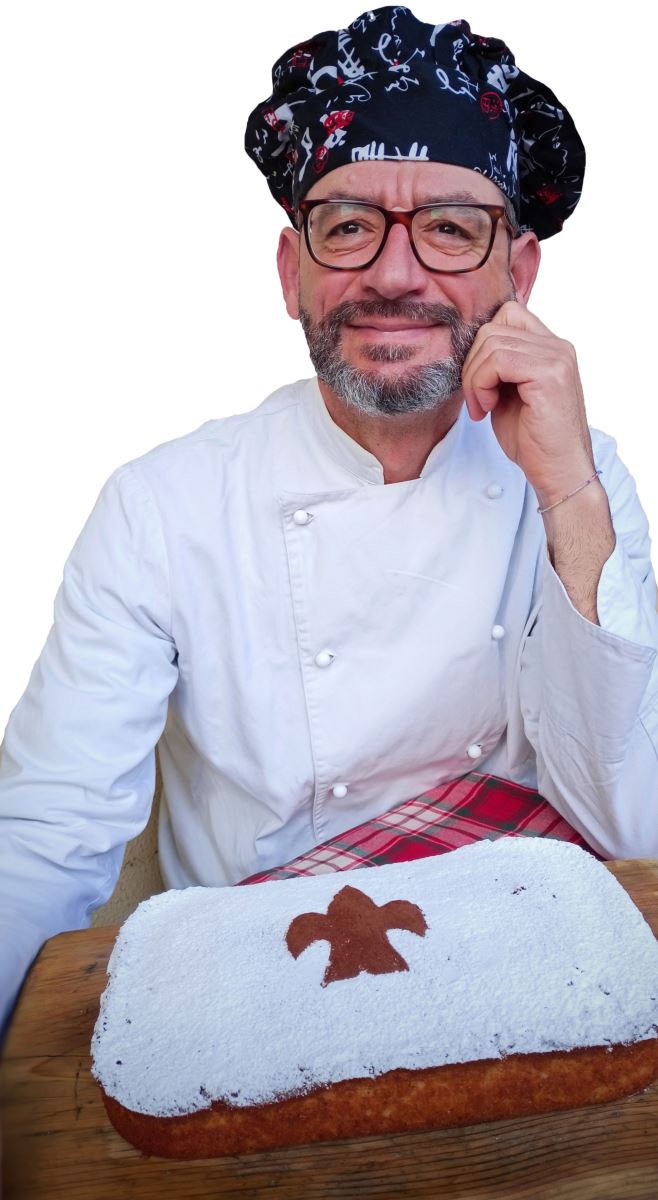 About the chef
This recipe was provided by Simone Burrini, one of the chefs we work with to provide unique dining experiences at our villas. Native to the region, Simone is an expert in Florentine cuisine and works hard to bring people closer to the flavours of Tuscany he was lucky to grow up with.

Serves 8-10 people
Cooking time: 2 hours

Ingredients:
3 eggs
300 g flour
300 g sugar
150 ml milk
150 ml groundnut oil
1 orange (zest and juice)
1 tsp vanilla extract
16 g baking powder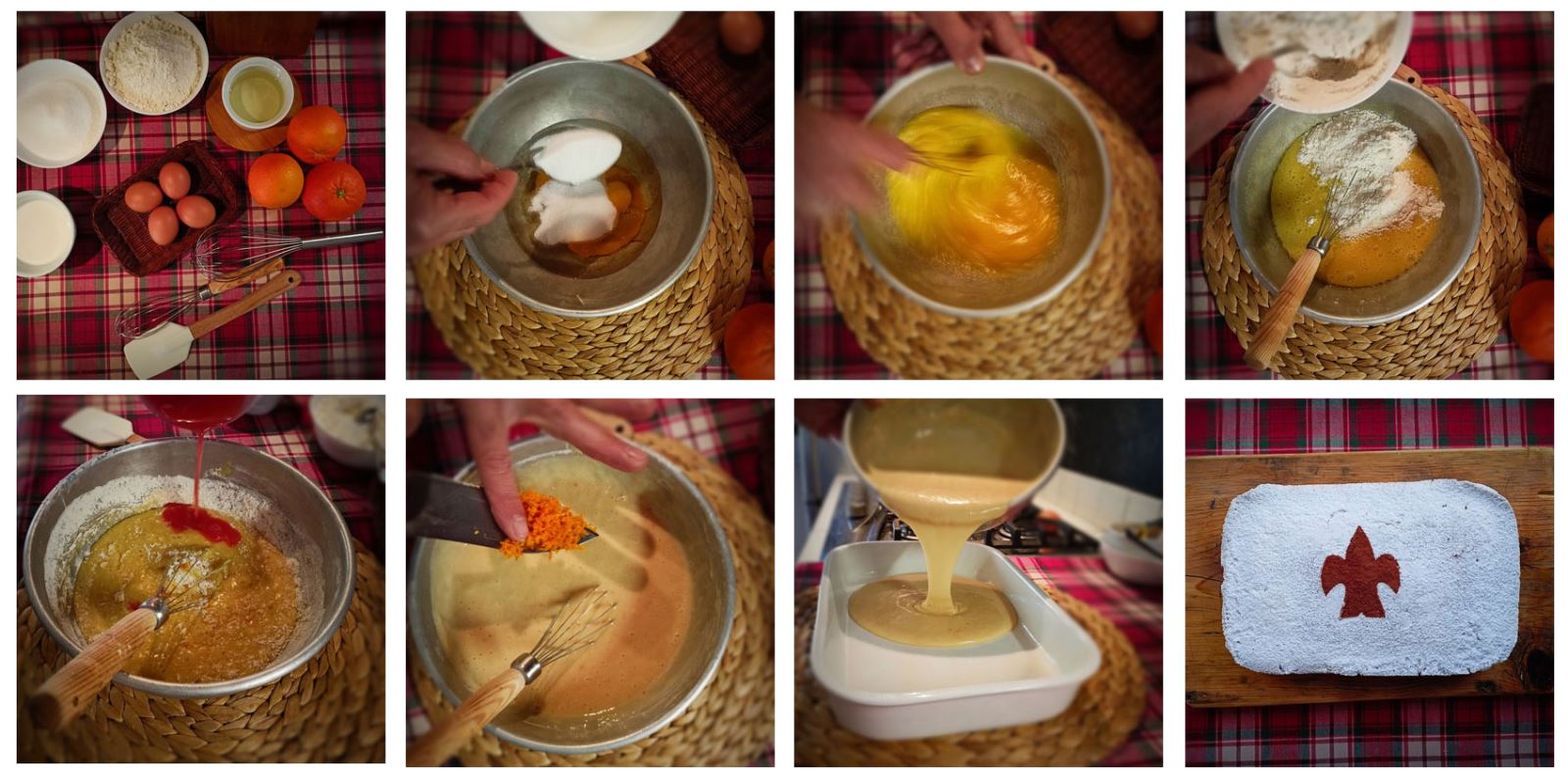 Method:
1. Preheat oven to 180° C.
2. Break the eggs into a large mixing bowl, add the oil and whisk.
3. Slowly add the sugar, flour, baking powder and vanilla extract and stir.
4. Stir in the milk, orange juice and orange zest.
5. Bake in a buttered rectangular baking tin for 30 minutes.
6. Print a fleur-de-lis design onto the centre of an A4 piece of paper, cut it out of the paper and use the remaining paper as a stencil.
7. Once the cake is baked and cooled down, dust it with icing sugar.
8. Gently place the stencil on top and dust cocoa powder over it to create the fleur-de-lis in the centre of the cake.

Tip: There are hundreds of different fleur-de-lis designs online. You can choose a more or less intricate stencil design depending on your skill level.