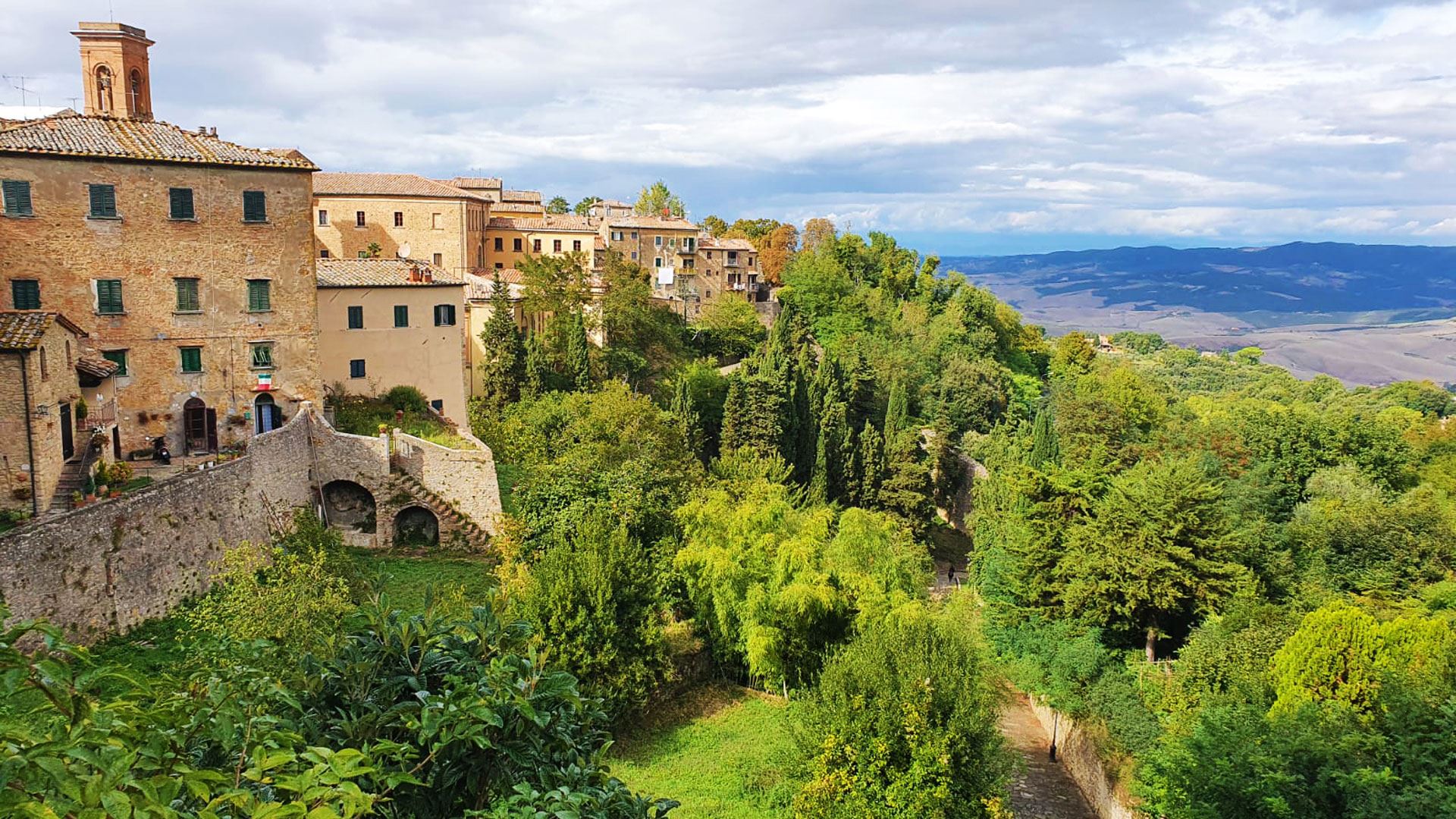 Volterra
Many Tuscan towns are authentically medieval, as is Volterra. Today's city is delightful, less touristy than San Gimignano, Cortona or Pienza but arguably just as beguiling. Even so, it's an authentic medieval city with an Etruscan sensibility. Perched on a majestic, windswept ridge overlooking the Sienese hills, Volterra commands its setting and remains the most Etruscan of Tuscan cities. Between the 8th and 4th centuries BC, Etruria Propria flourished as a confederation of 12 city-states in Central Italy. Enigmatic Volterra began as the Etruscan city-state of Velathri but became the important Roman municipality of Volterra in the 4th century BC. Scrape the surface of Volterra and discover the Etruscan spirit beneath. Expect temple walls recycled into Roman buildings and ancient epigraphs encrusted in Renaissance palaces. Walking round the defensive fortifications reveals views of this multi-layered medieval town, with its Roman and Etruscan walls, and the wide sweep of countryside below.
Essential Volterra Information
Top Ten Things to Do - Volterra
Volterra makes for the archetypal Tuscan town – before tourism took over. Enjoy the relative tranquillity to explore the Etruscan, Roman and medieval heritage before shopping for locally-produced alabaster or dining in an Etruscan cellar.
Read more
Eating & Drinking
Local cuisine from Volterra is a hearty variant on classic Tuscan cuisine. Look out for zuppa volterrana, a thick vegetable and bread soup, or trippa alla volterrana (tripe cooked with tomato, sausage and herbs). Pasta can be made with organic local flour and includes such stalwarts as pappardelle di lepre (pasta ribbons in hare sauce) or the same pasta with wild boar (cinghiale). Other pasta dishes come with ceps (porcini) or with white Marzuolo truffles. Given the city's Etruscan heritage and the ancient obsession with the city of the dead, try the morbid-sounding almond biscuits, called ossi di morto, `bones of the dead.'
Read more
Shopping, Parking & Getting Around
Alabaster-working is Volterra's exceptional craft. Shop in one of the alabaster showrooms of the bigger firms or visit a traditional alabaster-craftsman in his cramped workshop. The pleasure of shopping for alabaster in Volterra lies in the way the techniques practised today echo those used in Etruscan times. Visiting an alabaster workshop proves the point. Even the tools are very similar to those used in Etruscan times. Today's alabaster workers can easily understand the techniques used by Etruscan alabaster masters on cinerary urns because their prehistoric tools were virtually the same as those found on a contemporary workbench. Prices depend on the type, colour and veining of the alabaster, with colours ranging from creamy white to murky yellow.
Read more