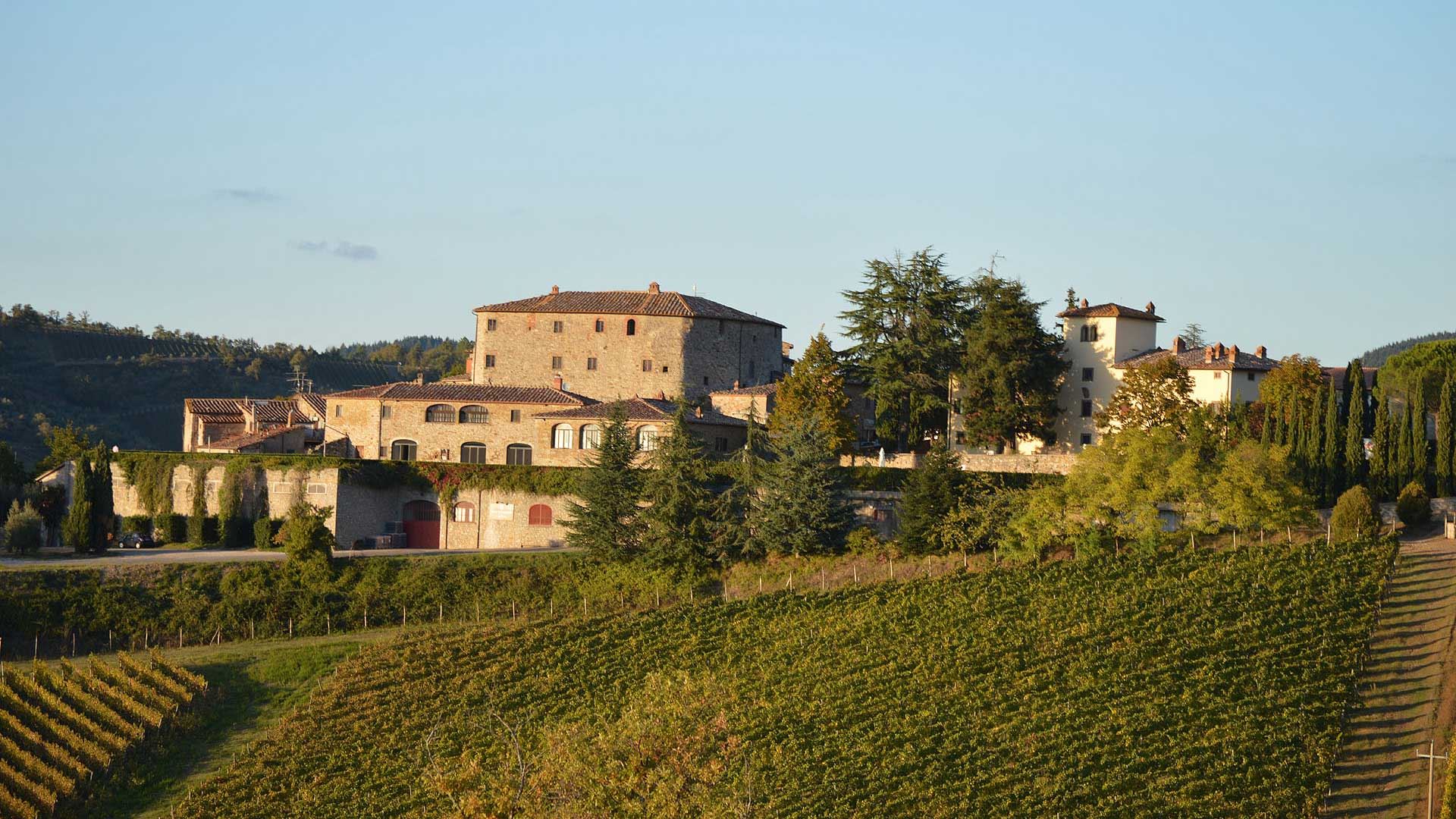 Castagnoli
Castagnoli, south of Gaiole in Chianti, is a small, stone-built village surmounted by a medieval fortress. Known as the Rocca di Castagnoli, this stark fortress was besieged by the Sienese in 1478. This is Chianti castle country, with Castagnoli surveying Castello di Meleto, a medieval outpost which is now centred on a wine estate, even if the castle itself is also open for visits. From both the Rocca and the village extend views of spindly cypresses, olive groves, olives and vineyards. Rocca di Castagnoli wines are worth sampling before you set off to explore grander Chianti Classico estates. The countryside from Castagnoli south to Siena and east to Arezzo is higher, wilder and wetter. The wooded peaks are green and fresh with the scents of thyme, rosemary and pine. Deep chestnut woods provide ideal cover for wild boar, which often end up on your plate, paired by the local wines.
Essential Castagnoli Information
Top Things To Do
Castagnoli lies in the southern Chianti and so, despite its sleepiness, is well-placed for cultural outings to Siena Gaiole in Chianti and Radda in ChiantiMontepulcianoSan Gimignano and Florence are further away but still make tempting day trips for culture-lovers. Closer to home, it's all about dining in delightful inns and indulging in wine-tastings, often in castles or abbeys. Luckily, you can also explore the Chianti in a more energetic way, whether by Vespa, on an electric bike, or even on horseback.

This is just a taster to the Chianti. See our specific guides to top Chianti outposts, all accessed through our Destinations listings, For starters, check out our guides to GrevePanzanoCastellinaRadda and Castelnuovo Beradenga. Our additional Chianti guides cover Castagnoli, Volpaia, San GusmeSan Donato in Poggio and Vagliagli.
Read more
Eating & Drinking
Naturally, this is the homeland of Chianti Classico, even if Super Tuscans are also produced locally.  Chianti ranges from ruby-red to garnet in colour, darkening with age. The wine is dry, balanced but slightly tannic, with hints of violets, and goes well with grilled meats or pizza. Chianti Classico Riserva, which is more full-bodied and complex, goes well with game and Pecorino cheese.

The trademark on bottles of Chianti Classico is the Black Rooster (or Black Cockerel), the historic symbol of the Chianti Military League, depicted by Giorgio Vasari on the ceiling of the Salone dei Cinquecento at Palazzo Vecchio in Florence. Our recommended wine estates are featured in each of the individual Chianti guides. Make a point of sampling Chianti Classico wines in the Casa Chianti Classico, the official wine-tasting centre in neighbouring Radda. Also make Castello di Volpaia wines the starting point for an outing to the fortified hamlet of Volpaia, north of Radda.

This is just a taster to the Chianti. See our restaurant recommendations below and also see our other guides to top Chianti towns and villages, all accessed through our Destinations listings.

Read more
Shopping, Parking & Getting Around
Shopping in Castagnoli is restricted to wine estates so for more shopping options, from groceries and Tuscan produce to crafts, head to neighbouringGaioleRaddaandCastellina
Read more