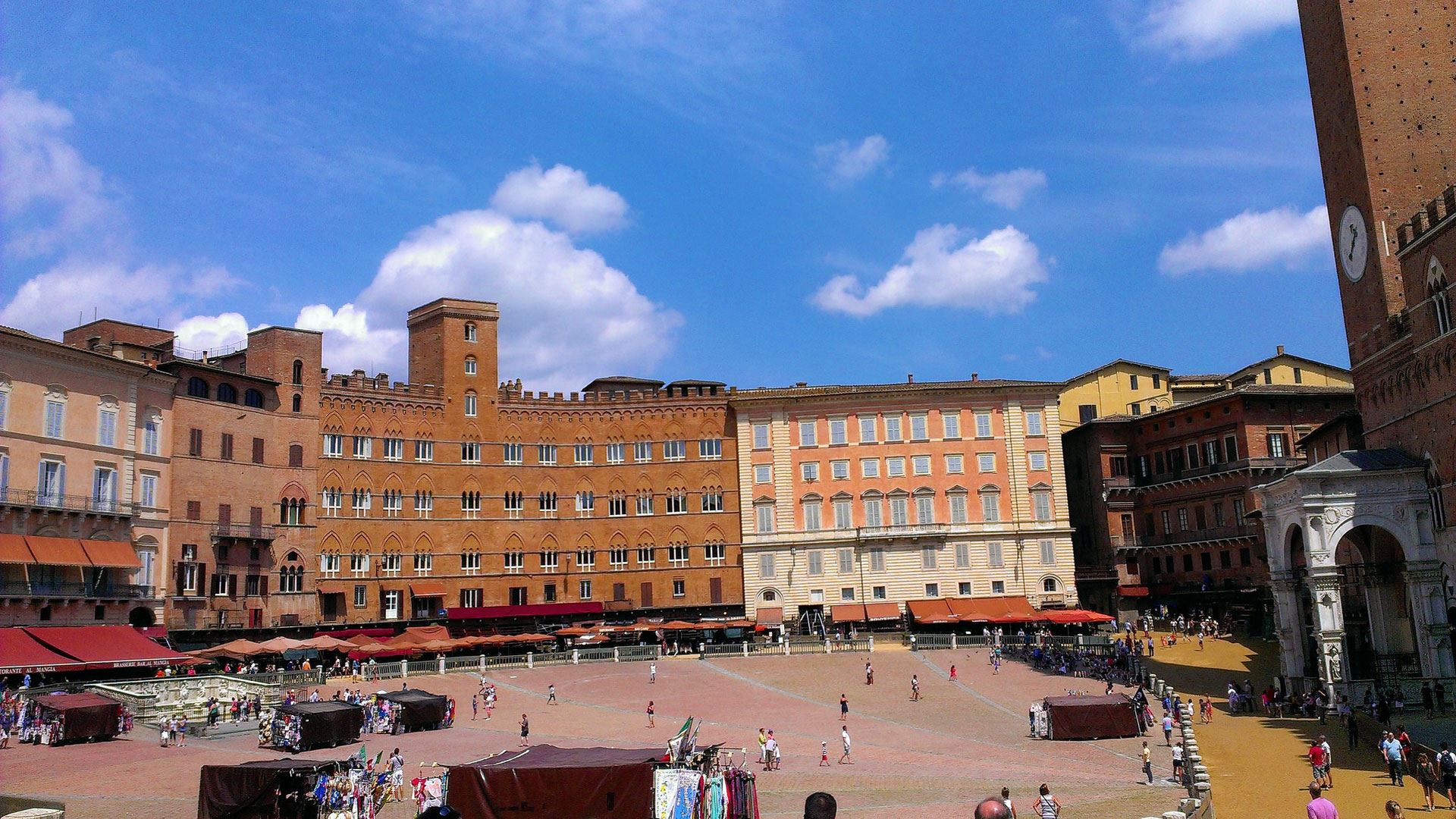 Siena
This compact, pink-tinged city is a delight to discover on foot, from the shell-shaped Campo to the galleries full of soft-eyed Sienese madonnas. Siena is a Gothic city built on a human scale, and is effortlessly civilized and at ease with itself. Where monumental Florence has large squares and masculine statues, Siena has hidden gardens and moody wells. Siena has also made a virtue of conservatism; stringent medieval building regulations protect the fabric of the city.

In keeping with Sienese mystique, the city's origins are shrouded in myths of wolves and martyred saints. The ancient republic flourished from 1147 until 1529, and shortly afterwards, Siena became part of the Tuscan dukedom. Change is anathema to the Sienese and the citizens are never more themselves than when celebrating the legendary Palio horse race. Still today, Siena's tumultuous history as arch-rivals of Florence resonates in the souls of the Sienese, particularly during the Palio.
Essential Siena Information
Top Ten Things To Do
Siena offers a gorgeous chiaroscuro main square, town hall and cathedral. But, in the end, it's the intimate, medieval mood that lingers, from the secret alleys to the cosy inns.
Read more
Shopping, Parking & Getting Around
The main shopping streets are Via Banchi di Sopra and Via di Città. Don't expect glitzy malls and shopping centres. Sienese shopping is like the city: low-key and small-scale. Siena is full of tempting food shops, chic boutiques and quirky craft shops. Tuscan treats, such as oil, wine, pastries and cheeses, are the best buys. The Wednesday morning main market curves around the Fortezza Medicea, the Medici fortress and La Lizza. Browse for cheap clothes, leather bags and foodstuffs.
Read more
Eating & Drinking
This is a seriously foodie area, with hearty cuisine matched by Sienese regional wines ranging from the simpler Rosso di Montalcino to the more structured Brunello di Montalcino. Robust peasant dishes are popular, such as zuppa di fagioli, bean soup, crostini with chicken liver, tagliatelle with truffles, or homemade pici pasta with meaty sauces. 

The Sienese also have a sweet tooth, and pastries have their own saint watching over them, San Lorenzo (St Lawrence). Panforte, a rich, filling, fruit, nut and honey cake, dates back to 1205, and is often eaten accompanied by sweet Vin Santo. Panpepato, a spicier version, pre-dates it. The delicacy was originally the preserve of Sienese nuns, who guarded their secret recipes, which were also a source of revenue. When footsore, retreat to an historic café to sample the best pastries - see Shopping. Also see Eating and Dining in MontepulcianoPienzaVal d'Orcia.
Read more