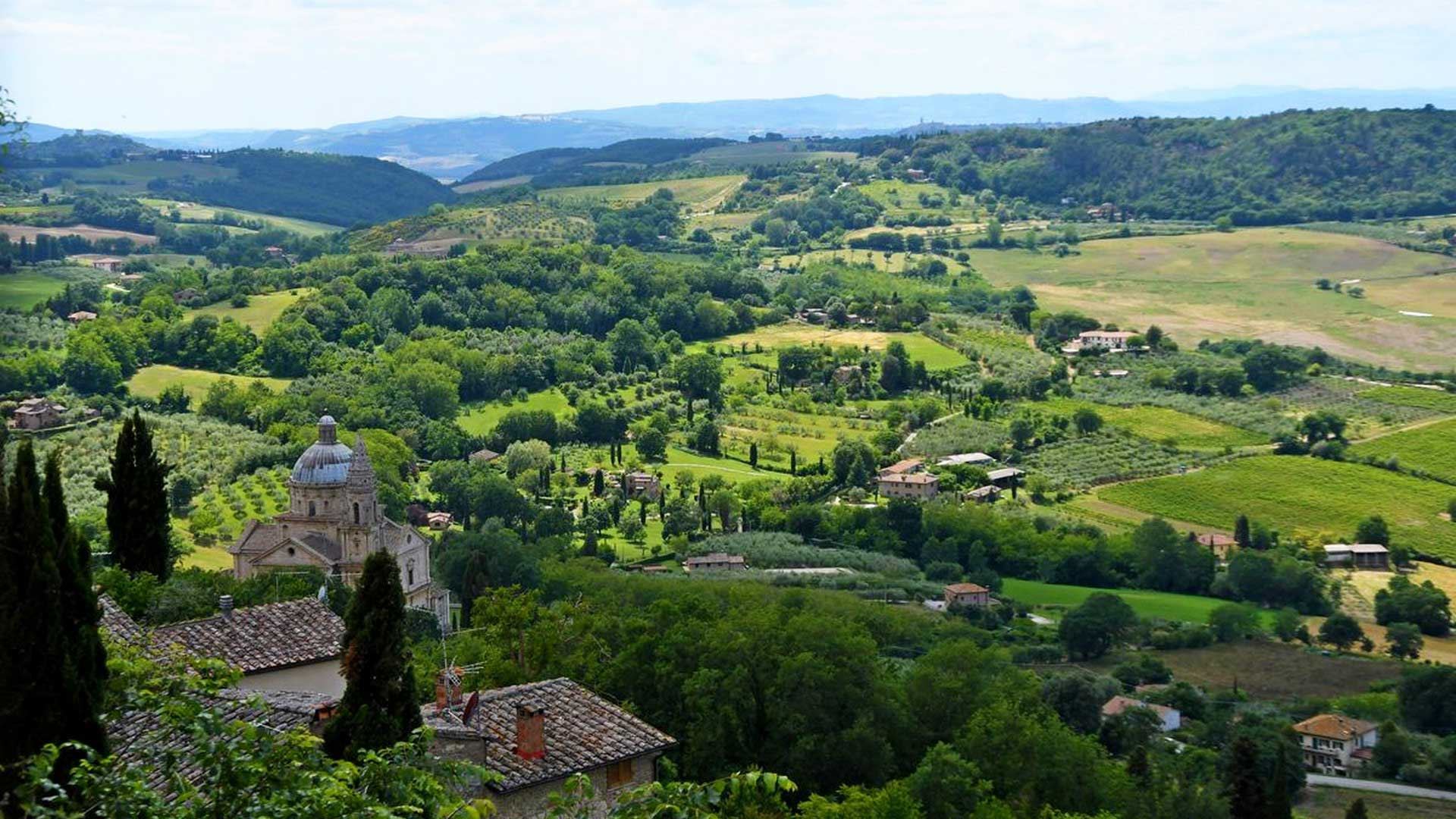 Montepulciano
Montepulciano is effortlessly civilised and makes a beguiling base should you have a villa nearby. Its appeal lies in the mellow mix of Renaissance palaces and moody wine bars made for sipping Vino Nobile di Montepulciano. Like all quintessential Tuscan towns, it is built on a human scale so designed for strolling and relaxing on a Renaissance stage set, with set-pieces around every corner. Architecturally, Montepulciano is "the Pearl of the Cinquecento" so shaped by the Renaissance. The town is Antonio da Sangallo's masterpiece, just as Pienza belongs to Rossellino. While Pienza was perfectly planned, Montepulciano developed more freely so has an asymmetry and spiritedness that Pienza lacks. Even so, there is a loftiness about Montepulciano that makes itself felt in the noble palaces and equally noble wine. Even the citizens consider themselves superior, somehow above the fray. But ultimately Montepulciano is a smooth operator, delivering the true Tuscan lifestyle.
Essential Montepulciano Information
Top Ten Things to Do
This painterly hilltop town deserves leisurely exploration, with stops to take in the medieval and Renaissance architecture and to sample the famous Vino Nobile di Montepulciano wines.
Read more
Eating & Drinking
This friendly, confident, central spot is known for its hearty, Tuscan home-cooking, with portions as generous as the staff themselves. Unusually, there is also a fish-based menu and one just for cured meats and Tuscan canapes, all at middle-of-the-range prices. Highlights are the beef carpaccio, the raviolini stuffed with pecorino cheese, and the pasta in garlic-flavoured tomato sauce (pici all'aglione).


Read more
Shopping, Parking & Getting Around
Montepulciano is a place where shopping merges into leisure. The winding road from Pienza up to Montepulciano is lined with vendita diretta signs, tempting you to buy pecorino cheese and wine from the producers themselves. There's no escaping wine, the most popular purchase in town, especially when it's generally linked to a relaxed tasting in rock-hewn vaulted cellars or in a modish wine bar that doubles as a wine shop. Most of the bigger winemakers can sort shipping for you.
Read more