Finding new and lesser-known places in Tuscany can mean your trip is truly unforgettable. The charm and unassuming appeal of the local villages in the region offer a wonderfully authentic experience. These hidden gems may not often be included in the guidebooks but they are well worth seeking out.

1 Monticchiello
The walled village of Monticchiello is the counterpoint to over-popular Pienza, viewed from its medieval ramparts. Strung out along the crest of a hill, this fortified hamlet is proud of its peasant origins, which are showcased in "poor-man's theatre" every summer. Starring the villagers themselves, this "peasants' play" (Teatro Povero) presents rural life, embracing social protest and marginalisation. To show your support, you'll probably want to stay for the peasant cooking, ranging from chickpea or bean soups to tripe and rabbit dishes.
Osteria La Porta, on Via del Piano, would tempt princes or peasants with its tasty pici, stubby pasta served with sheep's milk cheese.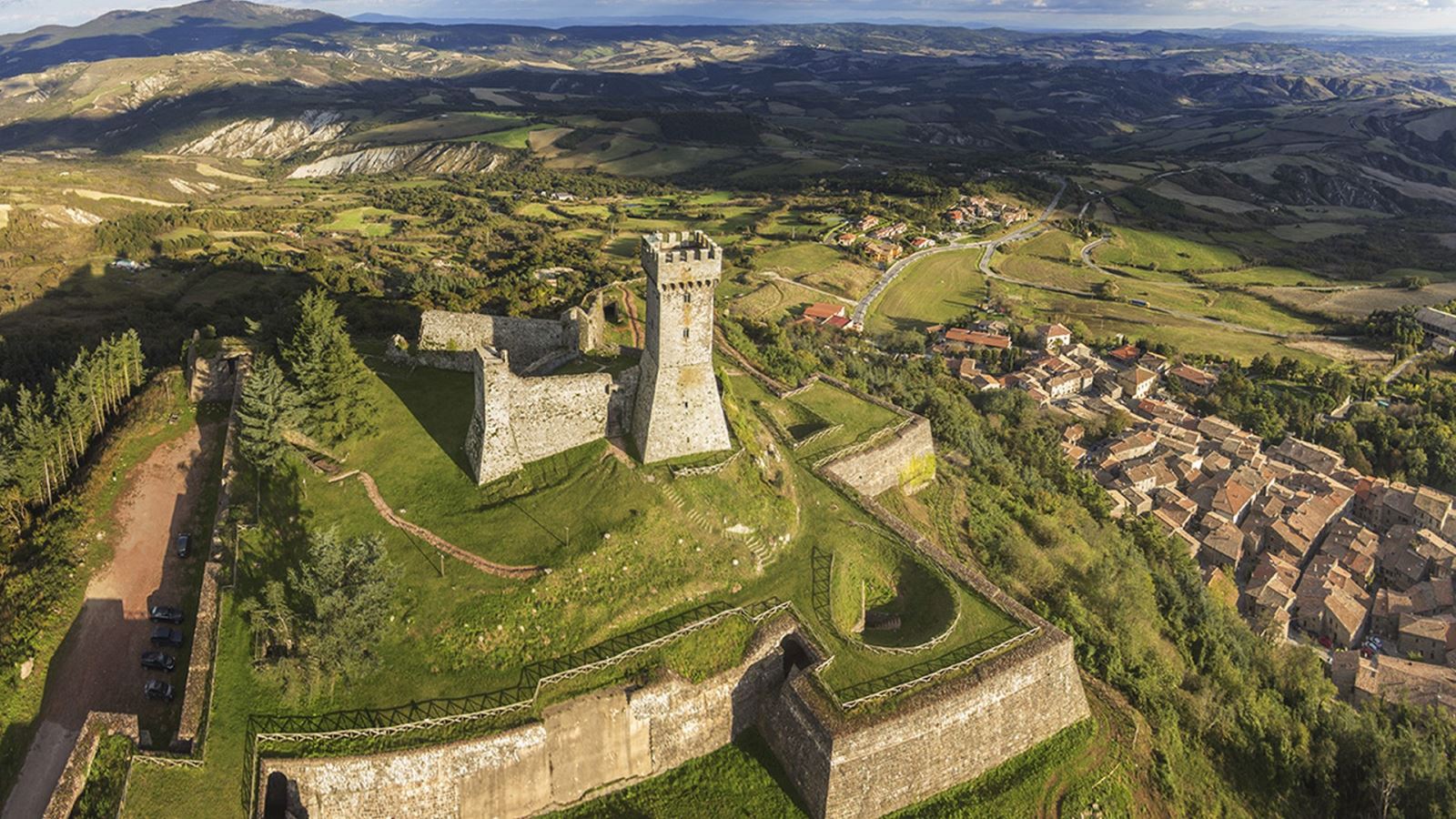 Radicofani. Photo: Guido Cozzi/4Corners
2 Radicofani
Set on the edges of prettified Val d'Orcia and rugged Monte Amiata, Radicofani remains an arresting borderlands stronghold, trapped in a medieval limbo. The writer Charles Dickens called this rocky spur of a setting "as bar­ren, as stony, and as wild as Cornwall". Now a ravishing backwater, Radicofani first flourished as a Sienese bulwark against Florentine power and as a stop on the Via Francigena pilgrimage route to Rome. Crowned by a castle, perched on a craggy basalt rock, known as La Fortezza, this Medici fortress now houses the Museo del Cassero, with an Etruscan and medieval collection.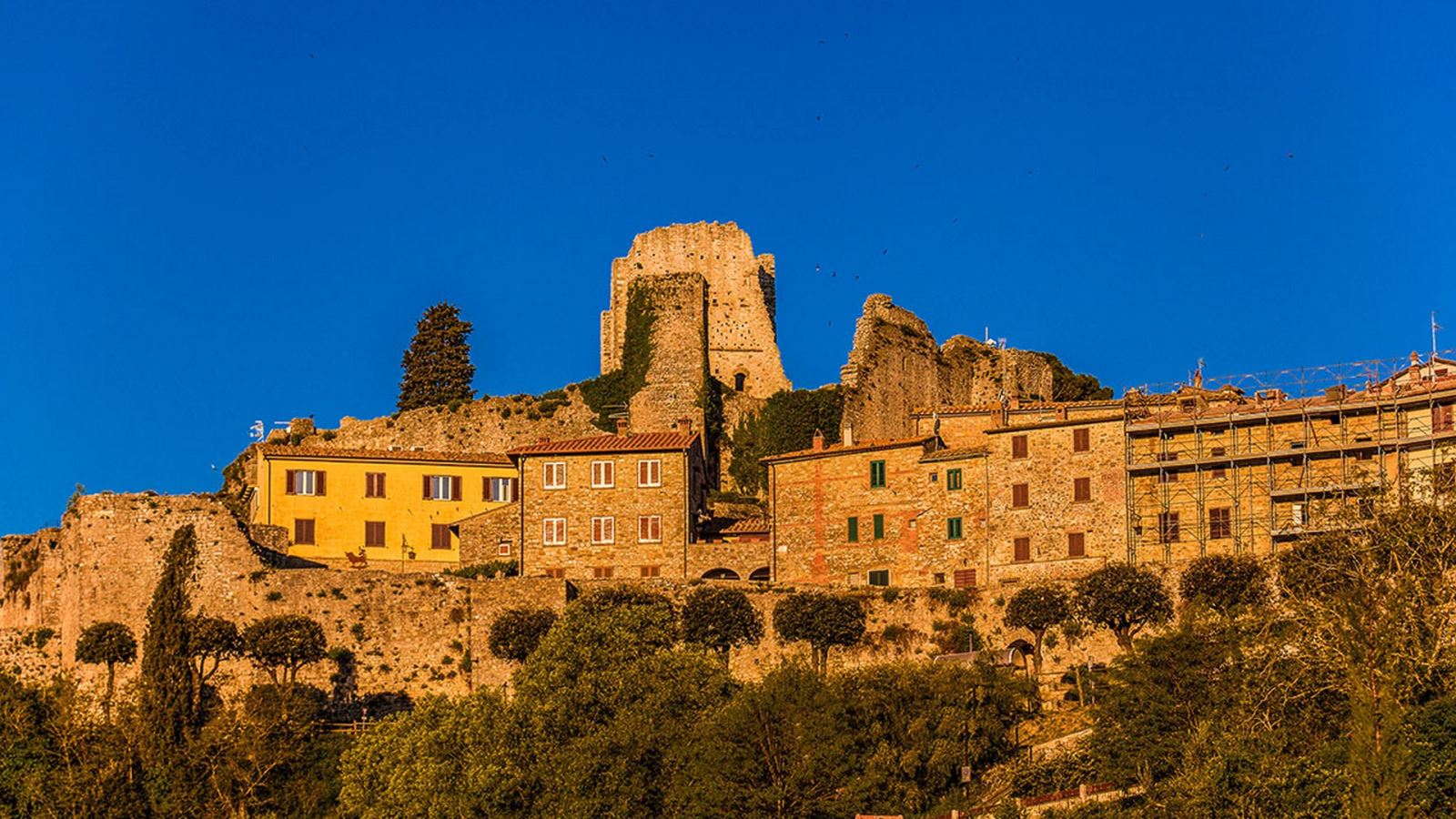 Civitella in Val di Chiana. Photo: Alessandro Ciolini/Alamy
3 Civitella in Val di Chiana
Often dismissed as a lunch spot between the Chianti and Arezzo, Civitella in Val di Chiana is worth more time than it takes to devour a Tuscan T-bone steak. Like Arezzo, the provincial capital, this rural backwater has not sold its soul to tourism. Apart from being a bastion of Slow Food, with chickpea soup and roast rabbit on the menu, Civitella is small-town Tuscany. Unfurled along a ridge, this fortified outpost surveys cypresses and olive groves. Beyond the medieval gateway lie vaulted alleyways and a Romanesque church, forming a timeless scene surmounted by a ruined castle.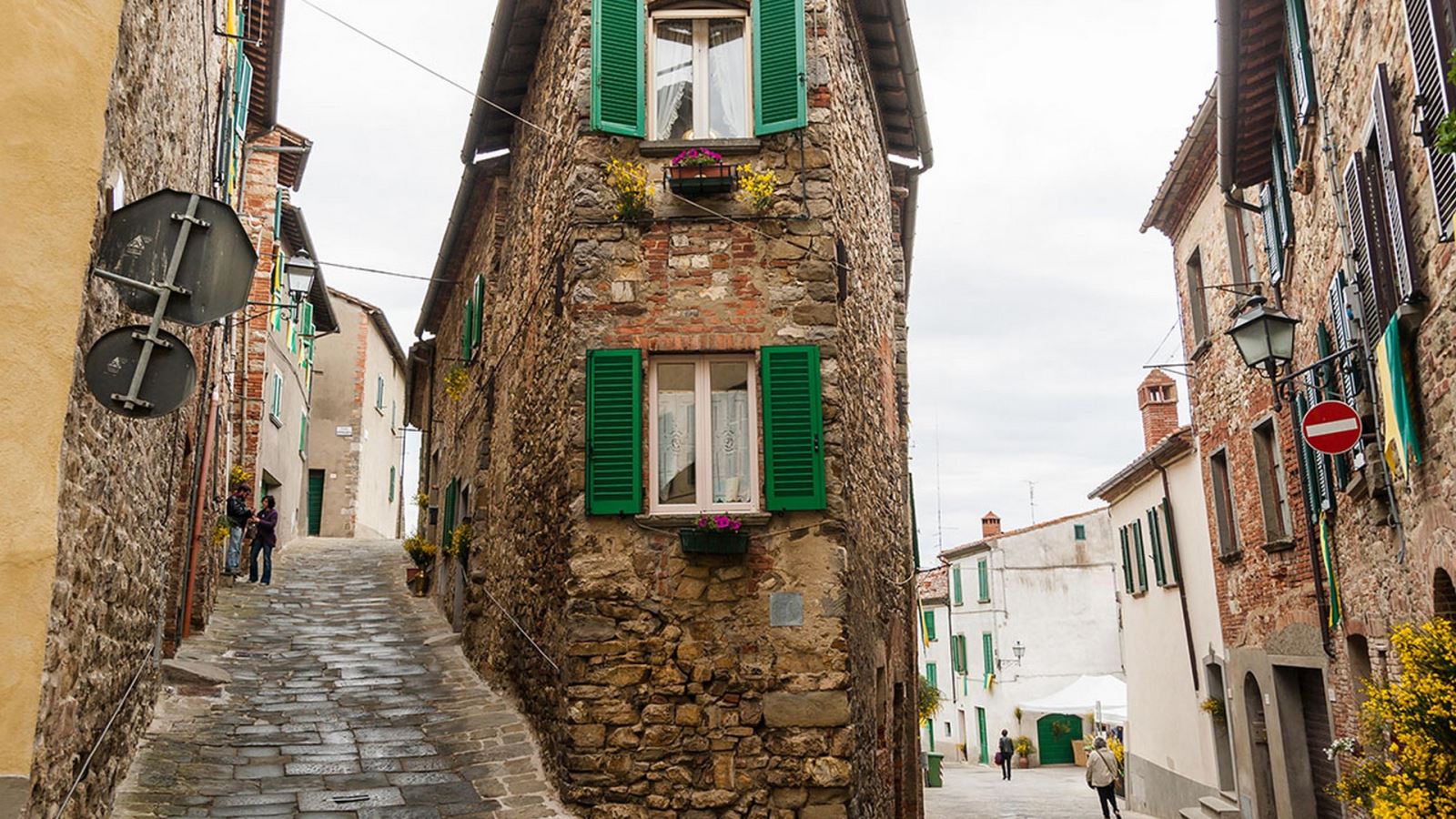 Lucignano. Photo: Zoonar/Alamy
4 Lucignano
Lucignano, west of the more celebrated Cortona, offers another taste of the Val di Chiana, famous for its Florentine steaks. This oval-shaped hill town, tucked into medieval walls, enjoys a commanding view of the Val di Chiana. It's a pleasing game of concentric circles converging on the central square, where temporal and spiritual powers meet in the Gothic town hall and its shadow power, the church of San Michele. Feast on T-Bone steak in Il Goccino, on Via Matteotti, and, for contrast, consider a spot of designer shopping in the Valdichiana Outlet Village in neighbouring Foiano della Chiana.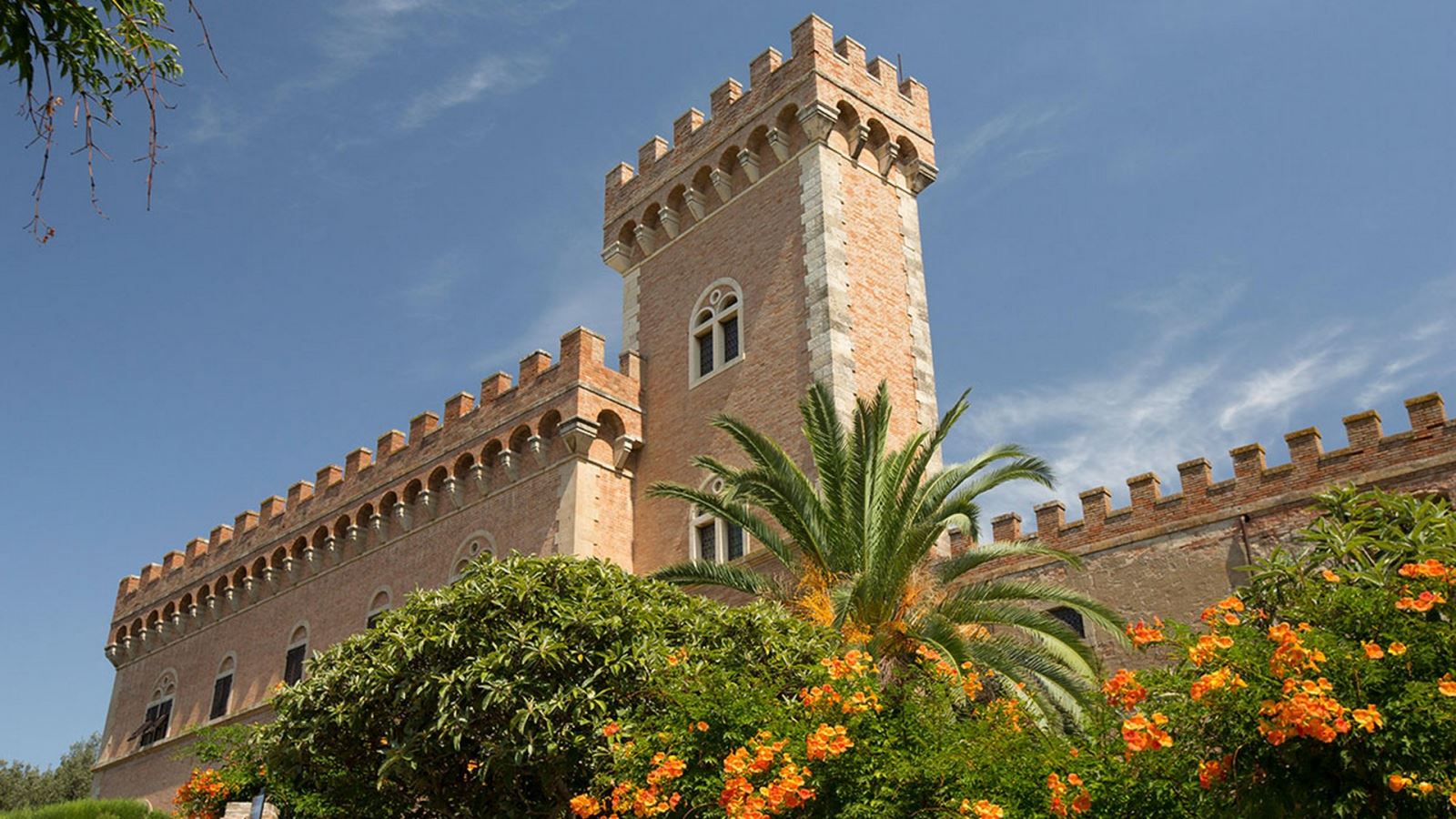 Bolgheri. Photo: PqPictures/Alamy
5 Bolgheri
Wine-growing Bolgheri is synonymous with the all-conquering super-Tuscan wines that make this stretch of the Etruscan Coast so special. Forget incongruous images of beady-eyed Etruscans lounging under beach umbrellas, much as they do on funerary urns. At Cecina, south of Castiglioncello, leave the Costa degli Etruschi for medieval Bolgheri. Charming though tiny Bolgheri is, it's really a stepping stone to the Etruscan Riviera wine trail, complete with low-slung farmhouses and Tuscany's most acclaimed wines. Sassicaia, Ornellaia and Solaia spell the future of Tuscan wine-making, with Ornellaia the most intriguing estate, run by the illustrious Frescobaldi dynasty, who've been in wine for 700 years.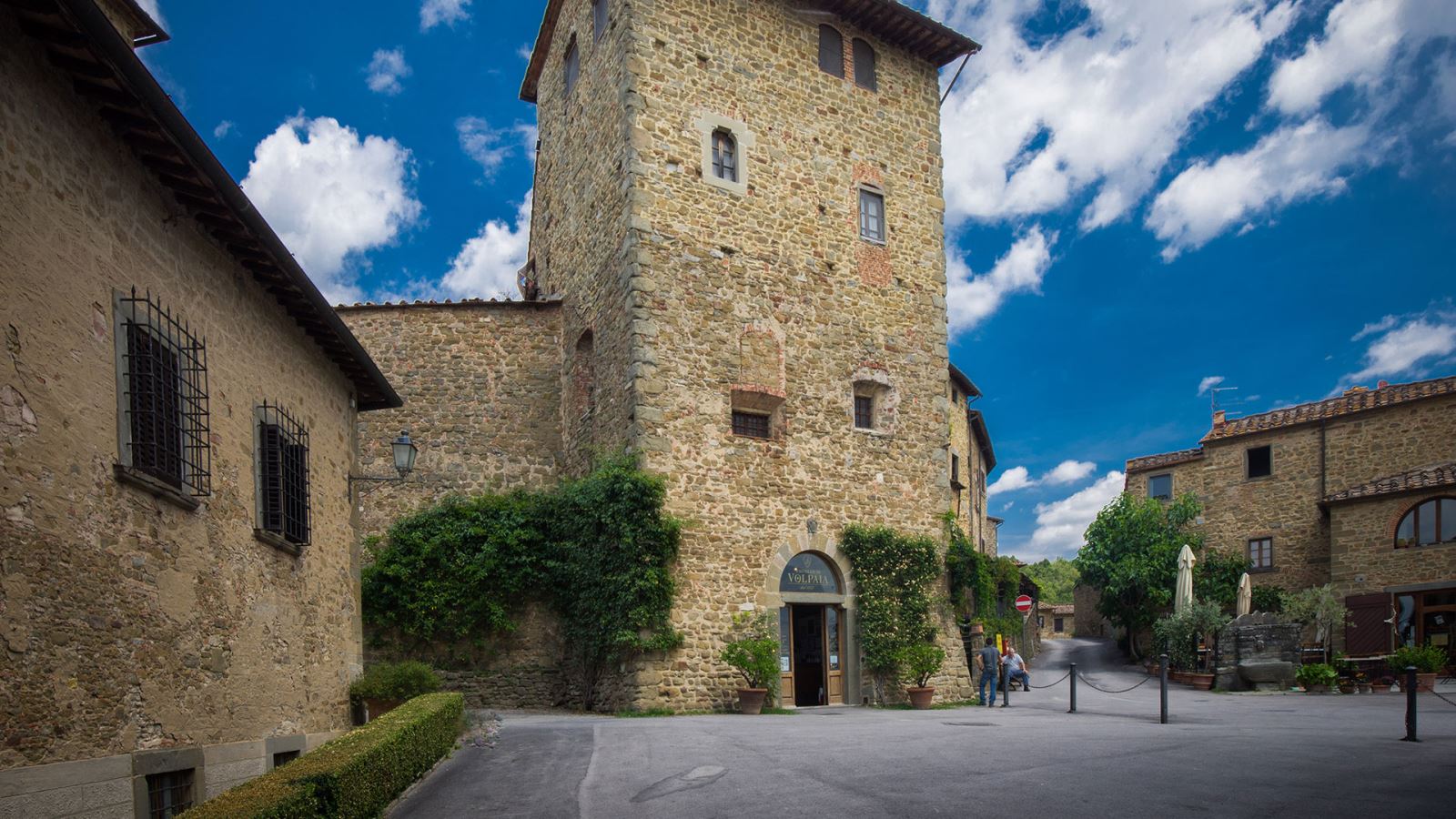 6 Volpaia
Volpaia is a revitalised village just off the Chiantigiana, or Chianti Way. It's both a cinematic hamlet and the hub of a sustainable community. On the surface, this outpost looks the part, with fierce towers, tortuous alleys, deconsecrated churches and secret courtyards. Yet Castello di Volpaia is a castle and winery repurposed for modern living, without sacrificing the soul of the village or its surface sheen of antiquity. Given its vineyards and farmlands, Volpaia is virtually self-sufficient, with estate workers housed within the walls. The local lifeblood is wine and olive oil, with low-key tourism flowing in its wake, like a vintage Chianti.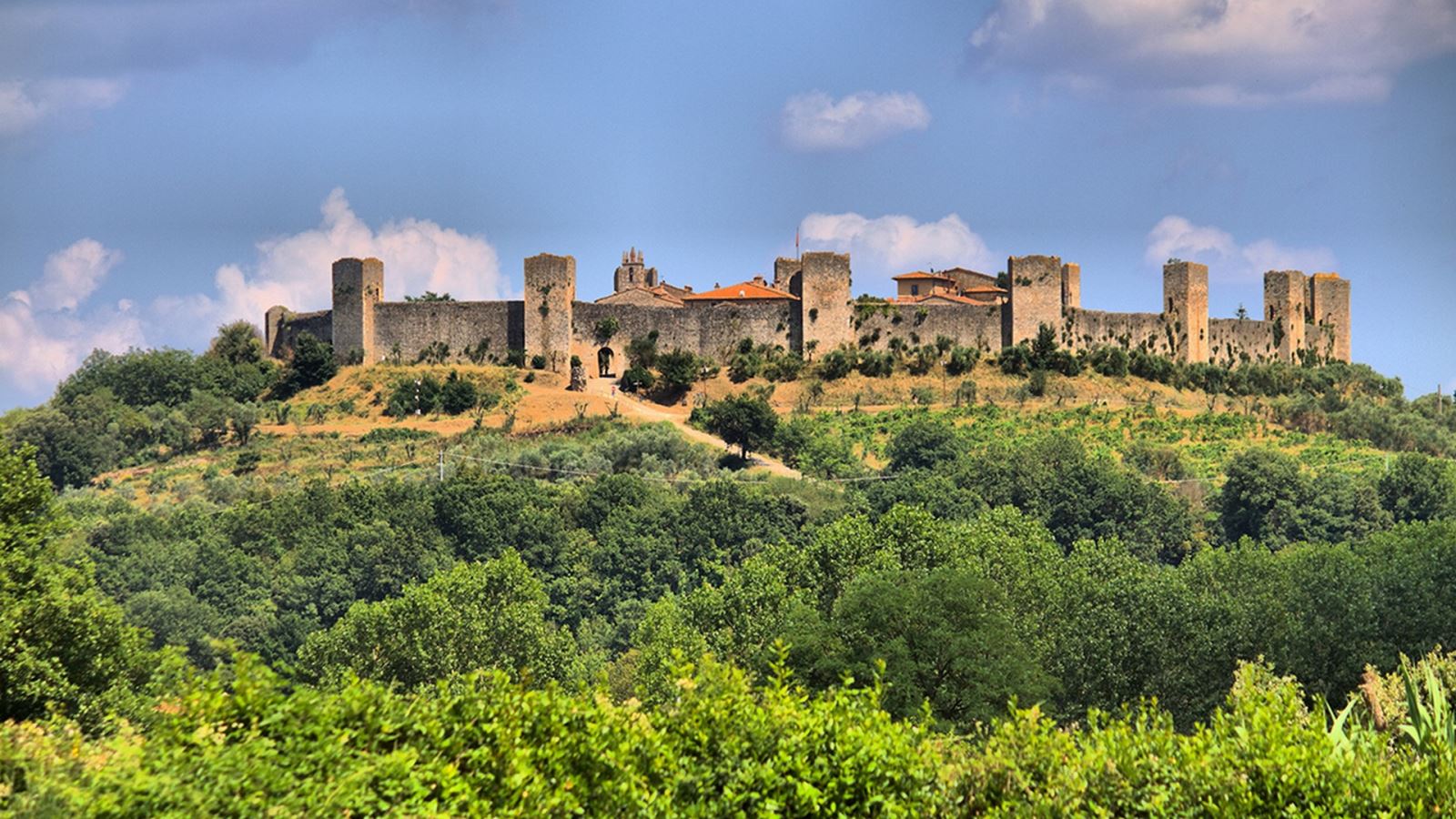 Monteriggioni. Photo: Shutterstock
7 Monteriggioni
Often dubbed "the gateway to the Middle Ages", walled Monteriggioni is the quintessential medieval town, bristling with fortifications. Ringed by towers, this theatrical Sienese hilltop settlement was built as a bulwark against Florentine foes. Today, it's a place for dolce far niente, the sweet art of doing nothing at all. Monteriggioni in Arme, the evocative Museum of Arms, conjures up chivalric times. Walking these battlements gives a true sense of what it must have been like to be a medieval knight. It's not surprising that the town inspired the popular Assassin's Creed film and video game franchise.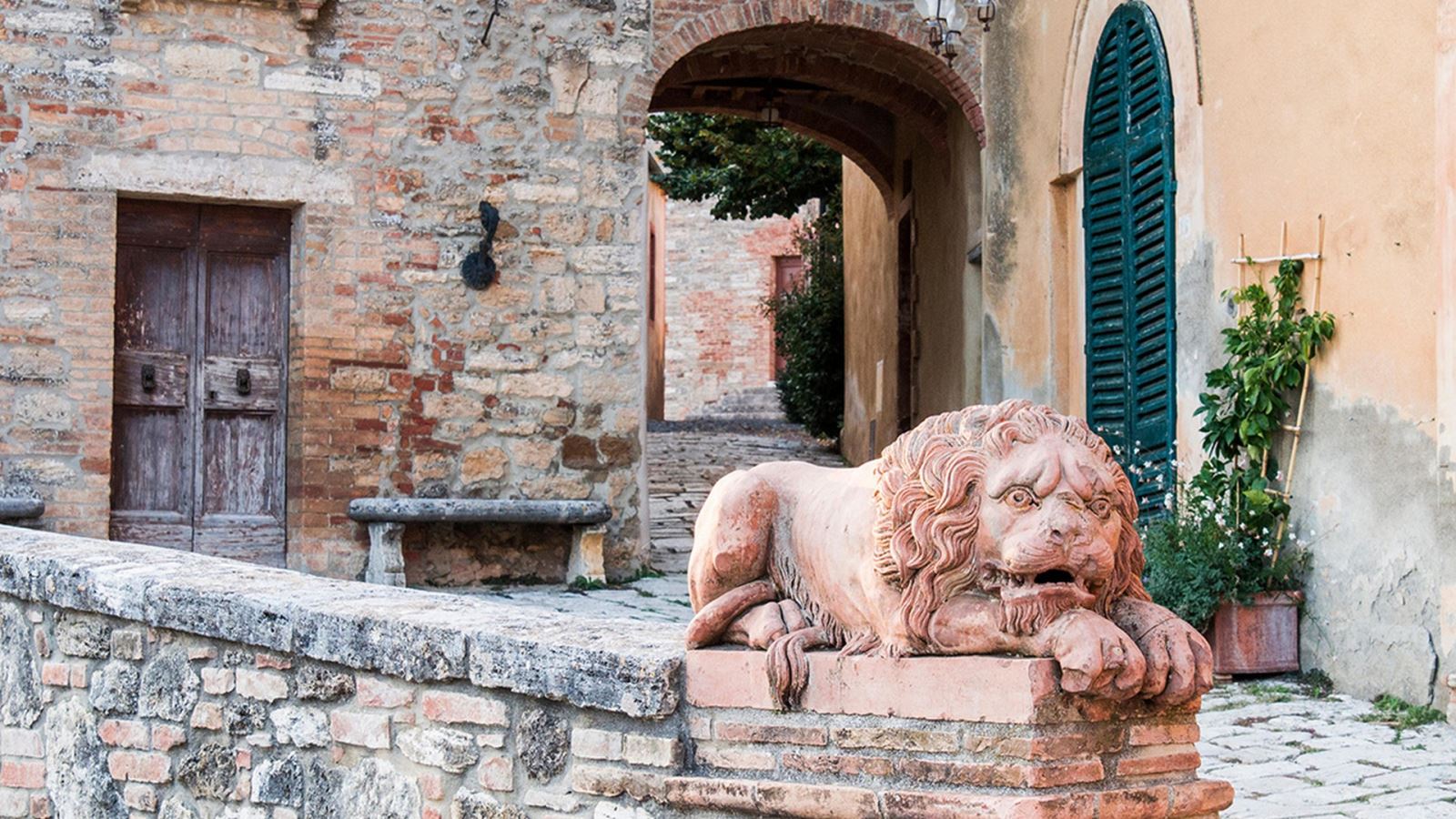 San Giovanni d'Asso. Photo: Danita Delimont/Alamy
8 San Giovanni d'Asso
Set in rolling countryside north of Montalcino, San Giovanni d'Asso is a glorified hamlet that thinks itself a city-state, Tuscan-style. San Giovanni retains its medieval street plan and proud urban spirit, pride at odds with its current status as truffle-fest-with-castle-attached. Medieval insecurity accounts for the cluster of castles built in this sleepy corner of Siena province. Despite two Romanesque churches, San Giovanni is mostly about the medieval mood of its terracotta-tinged castle, home to the Museo del Tartufo, the White Truffle Museum. Snaffle up the autumn truffle fair or ride the occasional Nature Train, a journey through the surrounding landscape.