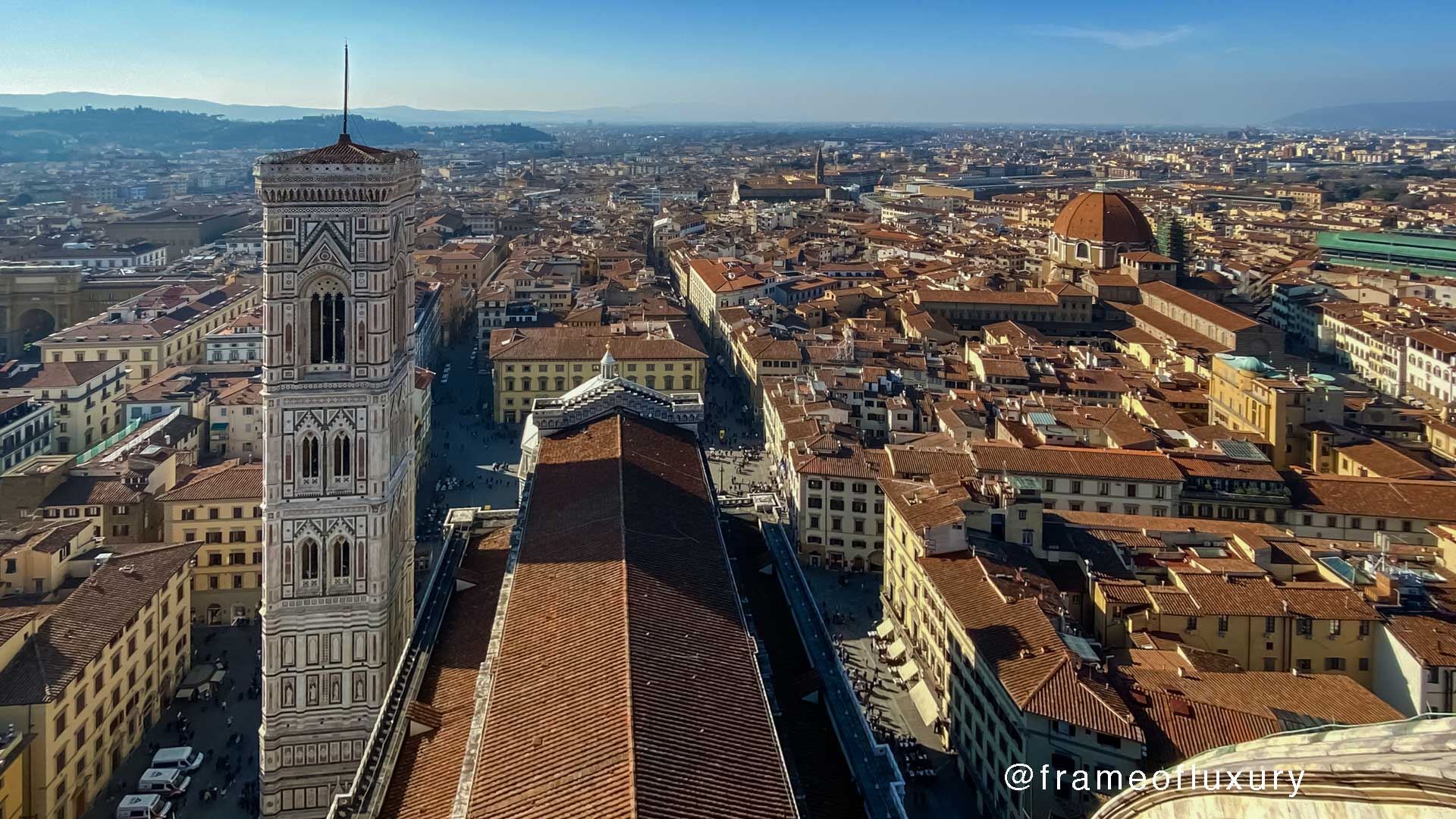 Florence
Florence is dauntingly monumental and basks in its past glories, its weighty Renaissance history. More than any other city, Florence is defined by its artistic heritage. The churches, palaces and galleries are studded with the world's greatest concentration of Renaissance art and sculpture. The city is both blessed and burdened by artistic overload. In 1743 Anna Maria Lodovica, the last of the Medici line, left her property to Florence, ensuring that the Medici collections remained intact forever. As a result, Florence is still awash with treasures. Despite devouring the checklist of must-see sights, beware of suffocating under the weight of treasures. Allow time for aimless wandering. Beyond the selfie sticks and statuary awaits a funky foodie haunt with sleek cafes, superb cooking and seriously edible markets. Florence is not fusty. Nor has the greedy city lost its gutsy Tuscan soul: traditional inns still serve earthy peasant fare, including macho steaks.
Essential Florence Information
Top Ten Things To Do
Balance visits to galleries with wanderings in search of the perfect trattoria or the perfect view. Do buy a Firenze Card online. It's somewhat pricey but after four visits pays for itself and means you can skip the queues and enter the top museums and monuments without wasting your precious time in Florence. It lasts for 72 hours and allows free admission to EU citizens who are under 18 but accompanied by a city card-holder. Alternatively, a Grande Museo del Duomo ticket accesses all the monuments on Piazza del Duomo. The official online ticket-booking site for state museums is B-ticket, but there are many unofficial ones.
Read more
Eating & Drinking
Florentine food is meaty and macho, with wild boar, cow's tripe and suckling pig washed down with full-bodied Chianti Classico. Florence is also the birthplace of the bistecca alla fiorentina, a chargrilled T-bone steak served seared on the outside and very rare (and warm but not hot) on the inside. Faint-hearted types can always opt for vegetable-based pasta sauces or retreat to the chic fashion bars for vegetarian crostini. There is an earthiness about most dishes which has made them almost universally popular. If in Tuscany in the autumn, tuck into the prized white truffles that appear on many menus. Consider heading to San Miniato, 30 minutes' west of Florence, for its November White Truffle Fair, Tuscany's finest.
Read more
Shopping, Parking & Getting Around
Shopping is a delight, from famous Florentine designers to authentic arts and crafts. The Florentine fashion industry predates the Renaissance: the merchants of Prato have long woven fine cloth for Florentine tailors to transform into lavish clothes. Craftsmanship and cool brands are not mutually exclusive. Florentines believe that looking good (fare bella figura) is an instinctive pleasure and a civic duty.
Read more