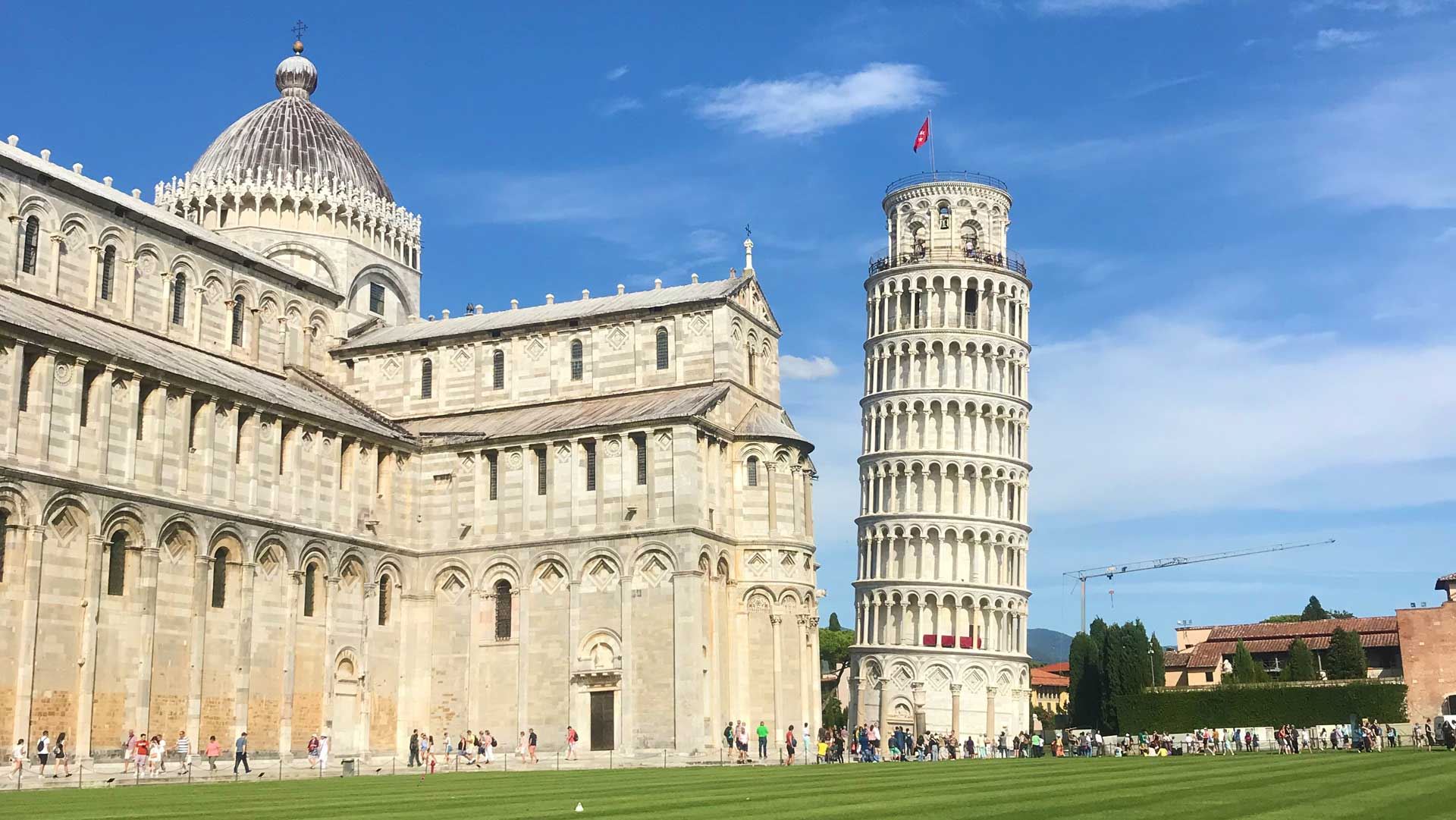 Pisa & Valdera
There's more to Pisa than its Leaning Tower. Most visitors content themselves with a quick stop to see the dazzling Campo dei Miracoli, where that tipsily leaning tower is joined by a bone-white cathedral and extravagant domed baptistery. But the rest of the city, with its Gothic and Renaissance buildings, perched on the Arno river, is a peaceful joy to explore. Eastwards, towards Florence lies the Valdera, a Tuscany-in-miniature region of rolling hills crowned by terracotta villages and cypress avenues. History buzzes in unspoiled villages such as Palaia, and meets the present in modern art-filled Peccioli. There are quirky sights, too, such as the Vespas in the Piaggio Museum at Pontedera and the opera singer Andrea Bocelli's open-air theatre for summer concerts, the Teatro del Silenzio, in the hills outside Lajatico. Volterra and San Gimignano are both easy to reach from here.
Essential Pisa & Valdera Information
Pisa
No city is as closely associated with one single monument as Pisa is with her tower. It is a wondrous site but so are the cathedral and baptistery. Both owe much to the influence of Islamic architecture, which Pisan merchants and scholars experienced through trading with Moorish Spain and North Africa. Once a thriving Roman port, Pisa's harbour silted up in the 15th century, and it is now marooned on the Arno river, six miles (10 km) from the coast. Great medieval sea battles were fought off these shores, with the city-state of Pisa becoming first an ally then a rival of other Tuscan states, including Lucca and Florence, along with the maritime powers of Genoa and Venice. Wonderful though the Leaning Tower is, many visitors fail to notice the treasures outside the Campo dei Miracoli. It's certainly worth exploring Pisa's other `miracles,' from the riverbanks to the lively town.
Read more
Volterra
Many Tuscan towns are authentically medieval, as is Volterra. Today's city is delightful, less touristy than San Gimignano, Cortona or Pienza but arguably just as beguiling. Even so, it's an authentic medieval city with an Etruscan sensibility. Perched on a majestic, windswept ridge overlooking the Sienese hills, Volterra commands its setting and remains the most Etruscan of Tuscan cities. Between the 8th and 4th centuries BC, Etruria Propria flourished as a confederation of 12 city-states in Central Italy. Enigmatic Volterra began as the Etruscan city-state of Velathri but became the important Roman municipality of Volterra in the 4th century BC. Scrape the surface of Volterra and discover the Etruscan spirit beneath. Expect temple walls recycled into Roman buildings and ancient epigraphs encrusted in Renaissance palaces. Walking round the defensive fortifications reveals views of this multi-layered medieval town, with its Roman and Etruscan walls, and the wide sweep of countryside below.
Read more