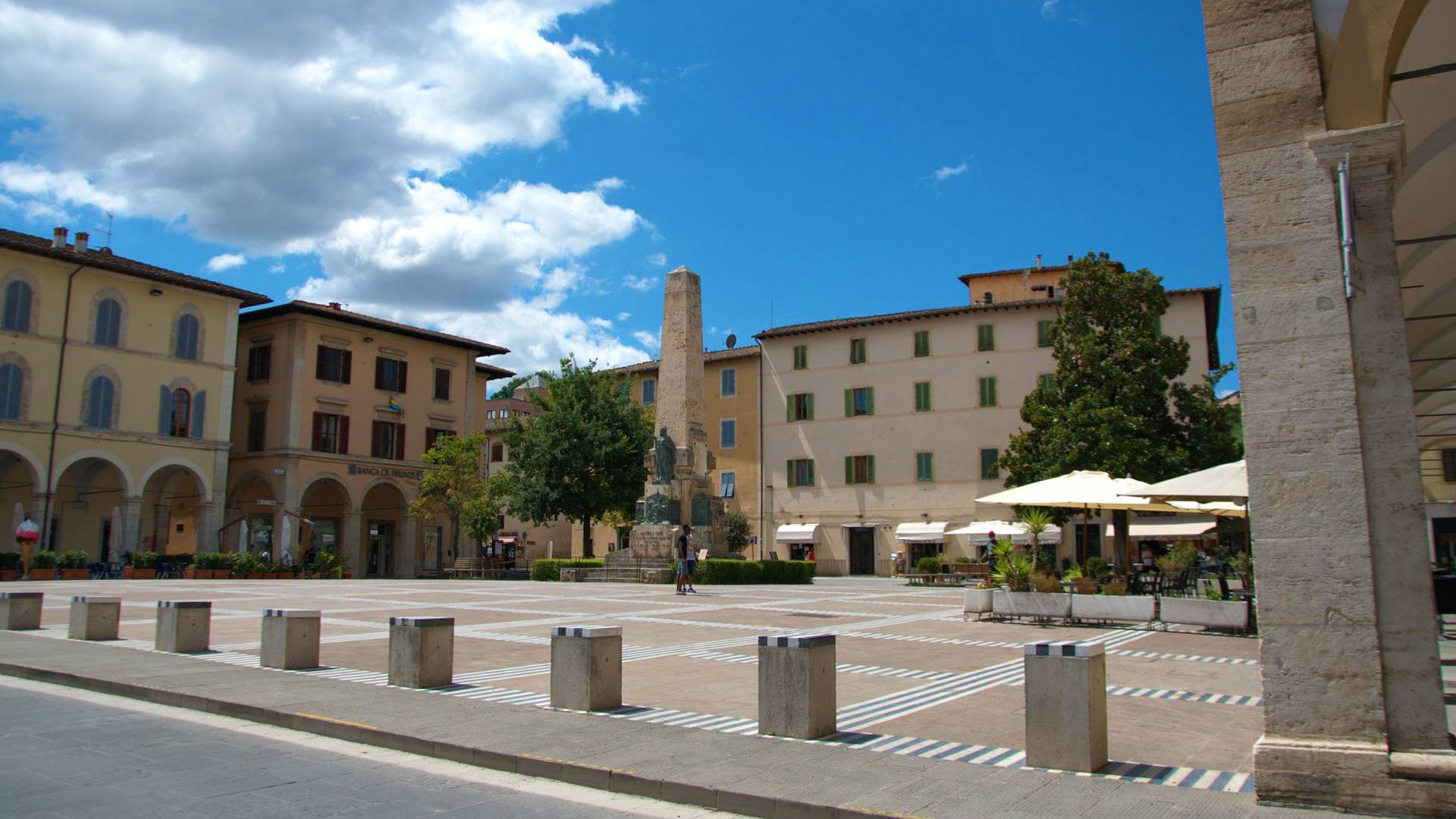 Colle di Val d'Elsa
South of San Gimignano, Colle di Val d'Elsa is `crystal city,' a commercial success story based on crystal. Luckily, it's also a cultural gem, once set on the Via Francigena pilgrimage trail, which led from Canterbury to Rome. The town was a medieval pawn in the endless battles between Guelf and Gibelline factions so needed its fortifications to survive. Today, it's a curious town of two parts, with the hilltop historical center dominating a newer district below. The lower `new' town is a busy, haphazard sprawl that has sprung up around the crystal factory – Colle is Italy's largest producer of crystal and fine glass. After a cursory visit to the lower town, head to the ancient upper town. Here, an engaging medieval mood prevails, with a main street lined by dignified 16th-century mansions. Take in the views over the Tuscan countryside before settling down to lunch in a local inn.
Essential Colle di Val d'Elsa Information
Colle di Val d'Elsa
Colle di Val d'Elsa lies in the heart of Tuscany, close to SienaFlorence and Etruscan Volterra, making it a handy base for city-based day trips. Colle di Val d'Elsa can also be a stepping-stone to the countryside, especially to the Chianti, including gentle meandering through wine country around Castellinaand RaddaFor medieval townscapes and towers, visit celebrated San Gimignano or quieter Monteriggioni, a hilltop town encircled by walls, and a former outpost guarding the northern borders of Sienese territory. Other activities include walking or cycling to Poggibonsi or a foray to a Chianti wine estate best-known for its thought-provoking sculpture trail.
Read more
Eating & Drinking
Colle di Val d'Elsa is a foodie hotspot, helped by its closeness to both the Chianti and San Gimignano. As a result, the area abounds in good restaurants, from homely inns to gourmet restaurants offering wine-pairing options. The Chianti Colli Senesi is the biggest Chianti zone, running from San Gimignano to Colle di Val d'Elsa and Siena, and onto Montalcino and Montepulciano. It's a fresh young red wine that goes well with cured meats, such as cinta senese, as well as with bruschetta. It also goes with soups, mushroom sauces and game, along with tripe, ribollita, grilled and roast meats, plus most cheeses and cured meats. These include the strong-tasting prosciutto toscano, made from cinta senese, the prized black-and-white pigs. This is an ancient Tuscan breed, linked to Sienese territory, and is the only surviving Tuscan breed. Other prized cured meats include hand-salted capocollo, finocchiona, flavoured with fennel, and soprassata, which has to be eaten fresh. The cheeses are equally varied and can be eaten with unsalted Tuscan bread and accompanied by walnuts, honey and local jams. The Pecorino comes in many forms, from mild to pungent-smelling. Pecorino wrapped in fig-leaves or walnut leaves is fairly pungent while strong-smelling Pecorino di Fossa is even more powerful, as is the Pecorino made with black truffles. The cylindrical-shaped Marzolino cheese, produced between March and August, can be eaten soft and young or spicier if matured on spruce leaves. Pastries, biscuits and cakes are plentiful in the area, from typical cantucci biscuits to spicey panforte, a Sienese-style cake. Alternatives are castagnaccio, made with chestnut flour, and cavallucci biscuits studded with candied fruit.
Read more
Shopping & Parking
As a traditional market town, Colle holds a Friday market on Piazza Arnolfo di Cambio in Colle Bassa, the lower town. The market sells foodstuffs, household goods, clothes and shoes. The same square welcomes a farmers' market, il Mercatale della Valdelsa, every fourth Saturday of the month. In local wine and food shops buy Chianti Colli Senesi wine, along with typical pastries, biscuits and cakes (see Eating & Drinking for more). Colle di Val d'Elsa is also something of a centre for arts and crafts in general. Above all, Colle is known as largest producer of crystal and fine glass, and there are plenty of shops selling it. (For more on crystal manufacturing, see the `City of Crystal' itinerary in Things to Do).
Read more