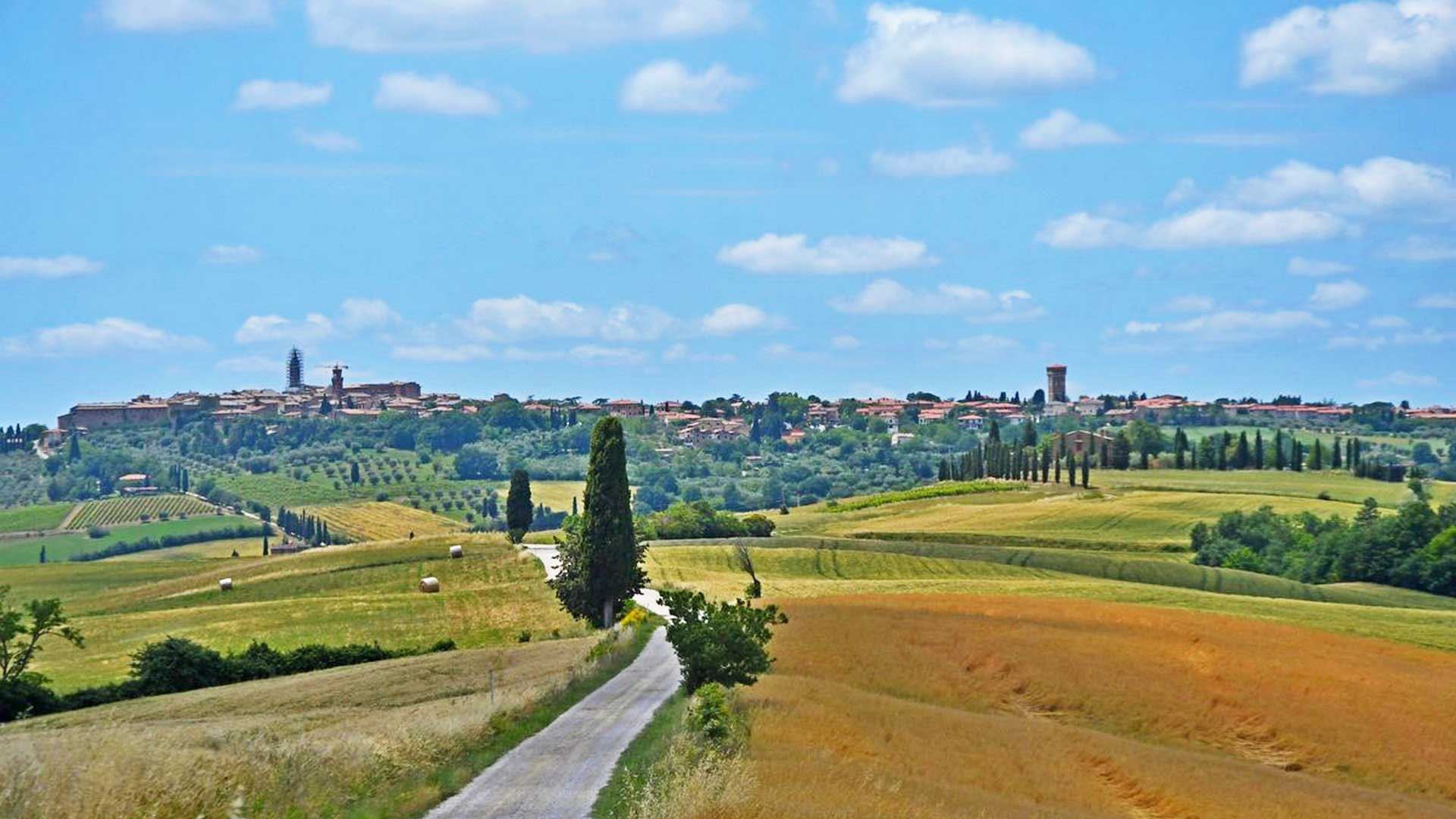 Pienza
Pienza is an exquisite Renaissance doll's house, almost too perfect for its own good. Pienza's popularity has been boosted by its Unesco recognition and by its attraction as a film set. More heretically, visitors flock to the town almost as much for its superb array of Pecorino cheeses as for its perfect Renaissance architecture. The future Pope Pius II was born here in 1405. He commissioned Bernardo Rossellino to rebuild the village of his birth as a model Renaissance city. The result is what locals call a città d'autore, a city inspired by one vision. After strolling around Pienza's city walls for splendid views of Monte Amiata and Val d'Orcia, few can resist retreating to a quaint inn for lunch. Expect Pecorino sheep's milk cheeses to be on the menu. The scenery around Pienza is equally lovely, with the town framed by chestnuts and cypresses, olive groves, poppies and sunflower fields.
Essential Pienza Information
Top Ten Things to Do
Given Pienza's overpopularity, being based in a villa away from the hordes is the perfect solution. Come into town for Renaissance architecture and then head off to explore local hamlets.
Read more
Shopping, Parking & Getting Around
Pienza has a number of specialist cheese shops with a dazzling array of local cheeses. The best Tuscan Pecorino is certified 'DOP' – Denominazione d'Origine Protetta, a standard only granted to genuine regional produce. Sheep's cheese Pecorino is commonly called cacio. Look out for Pecorino spiced up with black peppercorns, truffles, or chili pepper or exposed to different maturing techniques, using wine or walnut-tree leaves.
Read more
Eating & Drinking
Set just outside the picturesque, walled village of Monticchiello, east of Pienza, this is a pleasant, good-value, family-run inn. Stop here for lunch on the run and glass of wine, or a full meal, choosing from traditional and seasonal cuisine. tasty pici made with sheep's milk cheese and peppery cacio e pepe. In summer, sit on the panoramic terrace and choose from the well-chosen and well-priced wine list. In autumn, go for the ceps (funghi porcini) and truffles.


Read more