Tuscan Restaurants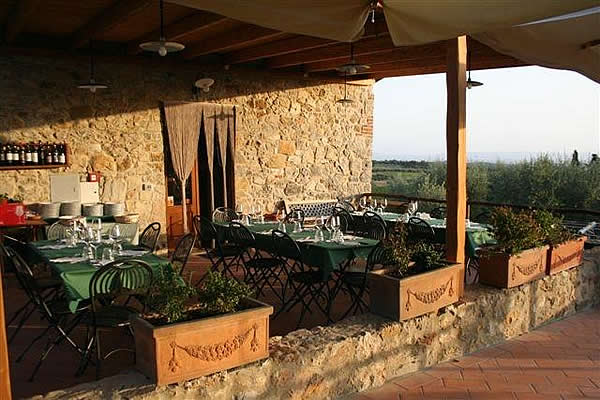 Tuscan Restaurants
On this web site at every property you can view information on the nearest restaurant to the property offered, this gives you the opportunity to book a restaurant before you travel to-tuscany for your vacation for the night of your arrival. Keep this web site address handy when you arrive in Italy so that you can choose from the many recommendations here.
This list was made with the help of friends local people and guests who have suggested their special places and gave tips to help you choose your perfect dinner out! Please notice that most of the restaurant in Tuscany and Umbria are open between 12.30 and 14.30 for lunch and between 19.30 and 22.30 for dinner.
For more restaurants in the Chianti, visit
Ristoranti Chianti
To see a list and descriptions of the restaurants in and around the town nearest to your accommodation click on the name of the area to the right.
Click here
to select from our list of
Tuscany villas to ren

t
near many of these excellent restaurants.