First-timers to Tuscany often focus on the frescoes, not the fields of sunflowers. Take Florence. The city of Botticelli and Brunelleschi, home to half of Italy's Unesco art treasures, can seem daunting. August can mean gridlock by the goldsmiths on the Ponte Vecchio, and seething crowds around Michelangelo's massive, heavy-veined David. As well as Florence, first-timers flock to Siena and the Leaning Tower of Pisa, stopping only for San Gimignano ("medieval Manhattan") and wine-tasting in the Chiantishire vineyards. After an indigestible feast of art history and riservas, Tuscany gets ticked off for ever.

Or you could be stirred to slip away and take it slowly? Tuscany for second- (third- or fourth-) timers means not missing out on sleepy hill towns that might steal your heart. There's time for hearing Puccini in piazzas, cycling the ramparts, and siestas by sunflower fields. Going off-piste works for sophisticates or seven-year-olds, with Vin Santo or ice cream an antidote to artistic overload. And you can expect fewer teenage tantrums in empty minor museums studded with masterpieces.

If you like Florence, you'll love unsung Pistoia, a miniature, less touristy version, complete with twin town hall – a tiny Palazzo Vecchio. With its shadowy streets and medieval mood, Pistoia feels bubble-wrapped against modernity. The main square offers a dizzying sense of medieval might. Admire the jauntily striped Romanesque cathedral, the sky-high bell tower and the wedding-cake baptistery. Climb the crenellated bell tower for a bird's-eye view of the square, one of the loveliest in Tuscany. Mostly pedestrianised, Pistoia also revels in its contemporary side, from bold museums to street art, suggesting a vibrant cultural scene. Even so, as dusk falls, the streets see Franciscan friars striding along in their brown habits and rope belts, just as they did in the Middle Ages.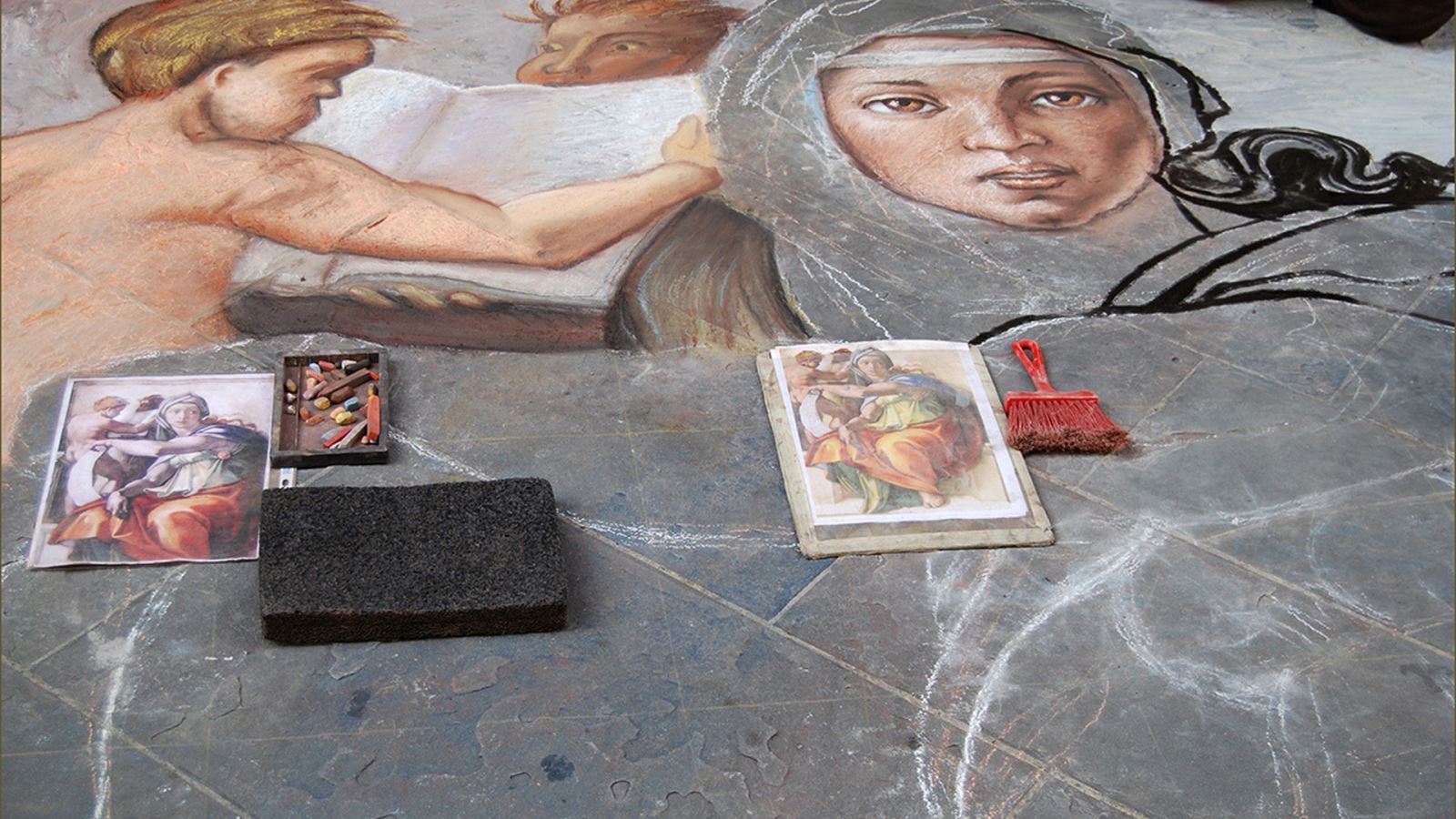 Lucca is best seen on foot – but look down as well as up to catch the street art. Photo: Lisa Gerard-Sharp

If overwhelmed by Pisa, and the posers around the Leaning Tower, try perfectly preserved Lucca, which was built on a human scale. Ringed by Renaissance walls, crowd-pleasing Lucca invites strolling and shopping, church-goggling and café crawls. The massive ramparts seem made for jogging, flirting, gossiping and cycling. What's more, Lucca's skyline is superior to Pisa's, with ravishing vistas from the top of the Romanesque-Gothic Torre Guinigi tower-house. This city of bizarre churches climaxes in the crazily patterned San Michele in Foro, a Romanesque concoction on the Roman Forum site. Wander Via Fillungo, one of Tuscany's prettiest shopping streets, and retreat to genteel Pasticceria Taddeucci for pastries and coffee. To jaded urbanities, Lucca represents life as it should be led.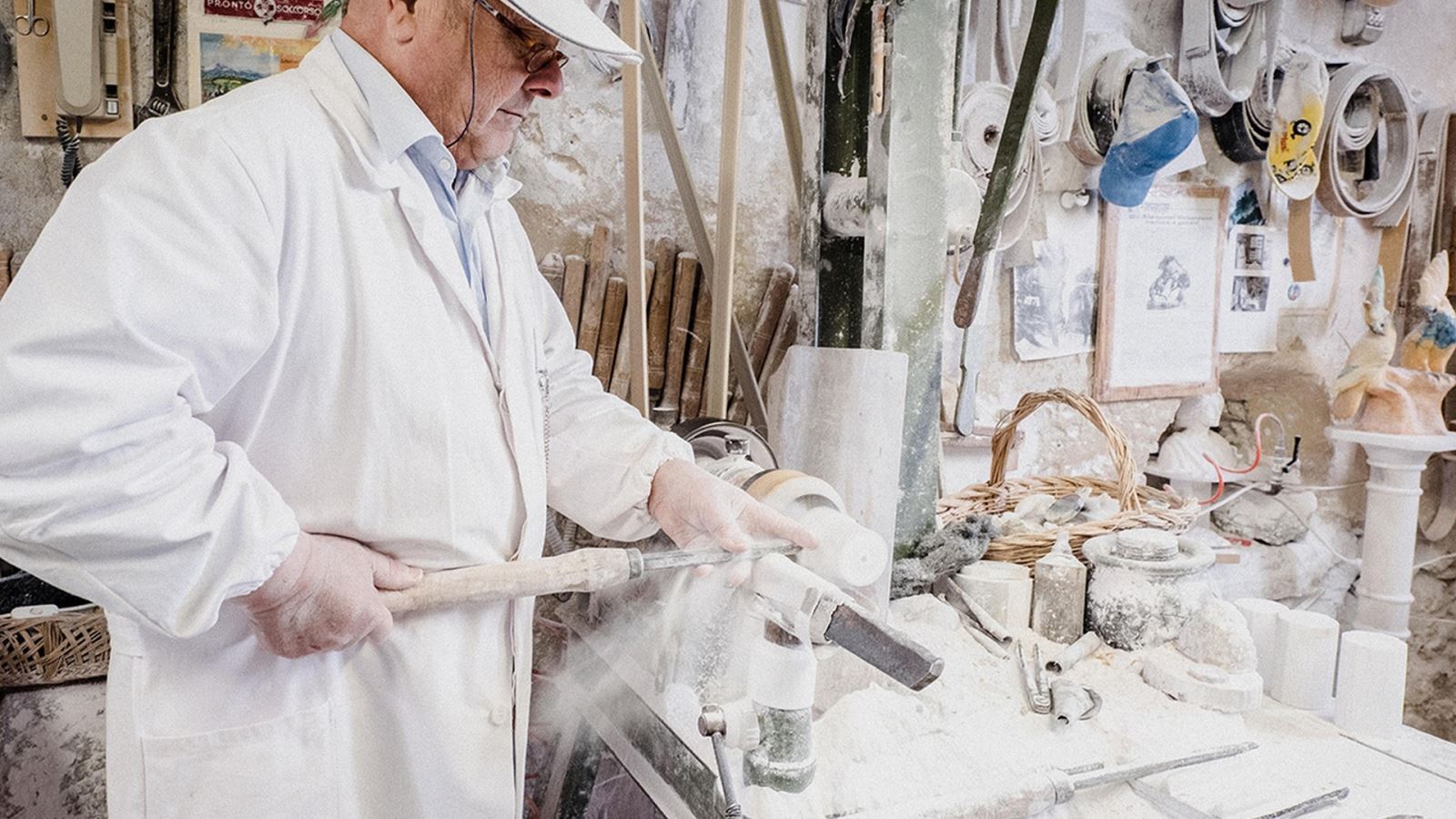 Pop into one of Volterra's alabaster workshops to see the artisans at work. Photo: Aquarius/Alamy

For elemental Etruscan Tuscany, try Volterra instead of jam-packed San Gimignano. Perched on a majestic ridge overlooking soft hills and deep gullies, Volterra commands its remote setting, entered via the best-preserved Etruscan gateway in Italy. The road climbs to Piazza dei Priori, the most theatrical square, dominated by the town hall, a model for Florence's Palazzo Vecchio. A ramble through this multi-layered medieval town reveals Roman and Etruscan walls, along with ancient epigraphs encrusted in Renaissance mansions. The compelling Etruscan Museum runs the gamut of Etruscan demonology and Greek mythology, featuring sea monsters, Greek gods and beaked griffins. Enigmatic sculptures blur the line between mortality and immortality. Before giving up the ghost, call into Volterra's alabaster workshops to learn about alabaster-carving, yet another Etruscan legacy.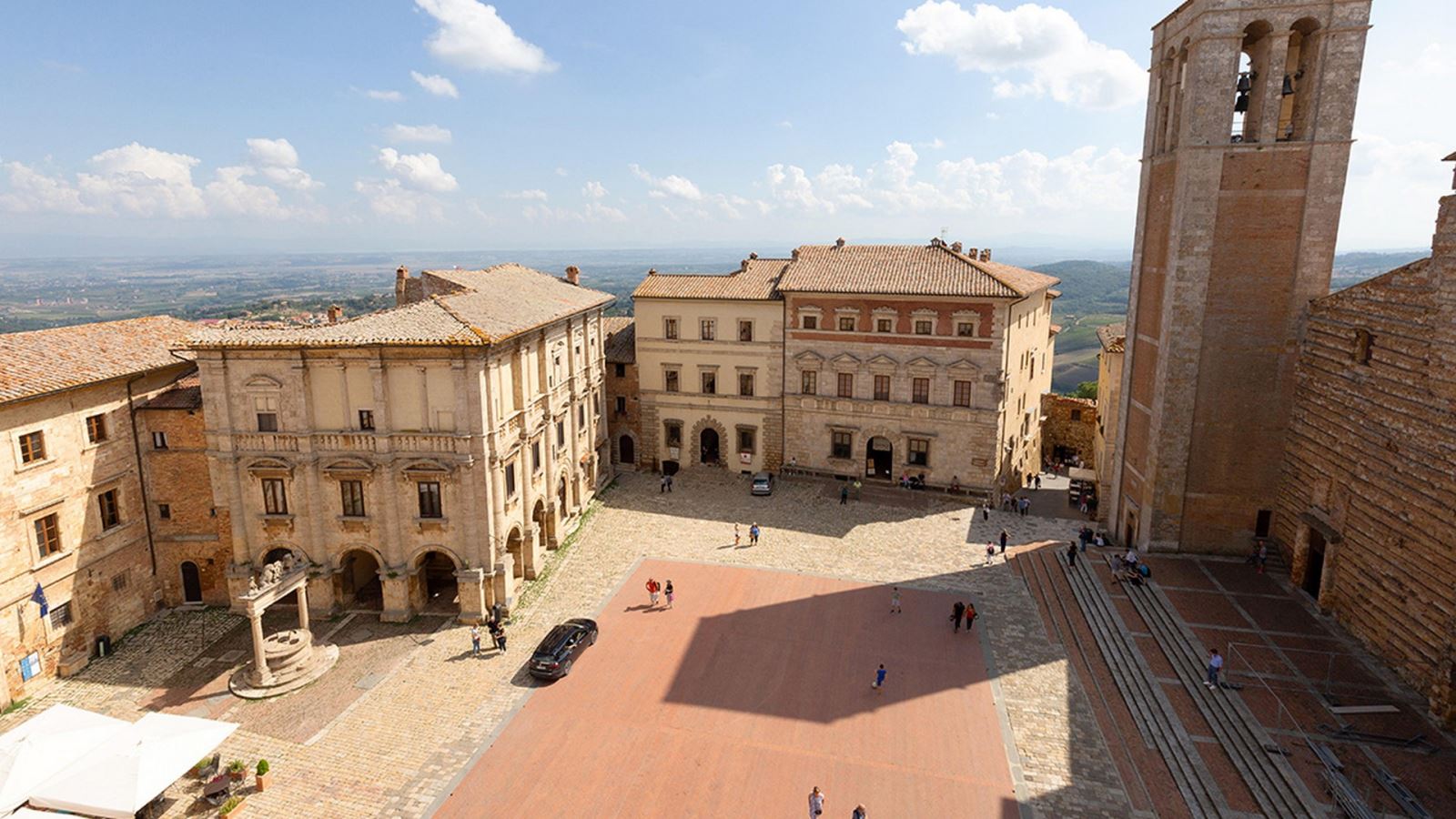 The San Biagio tower guards Montepulciano's Piazza Grande. Photo: Kumar Sriskandan/Alamy

Further south, if Siena strikes you as claustrophobic, choose Montepulciano, a dignified Renaissance outpost. Standing sentinel is San Biagio, a honey-toned Renaissance temple topped by a perfect dome, with a purity of line echoing the Pantheon in Rome. The town hall is a miniature version of the Palazzo Vecchio in Florence, with a tower surveying Siena province, from Val d'Orcia to Monte Amiata and Siena itself. Overlooking the set-piece square, the winery Contucci Cantine offers a taste of noble life, a loftiness at one with the town itself. The Contucci dynasty has been making Vino Nobile di Montepulciano in their ancestral mansion since Renaissance times. This being Tuscany, the family often leads the guided tasting and cellar tour. This smooth red wine with a hint of violets was ennobled in 1549 when Pope Paul III's sommelier proclaimed it "a most perfect wine, a wine for lords". Call into equally smooth Caffè Poliziano and take in the pastoral views, preferably with a glass of Vino Nobile in hand.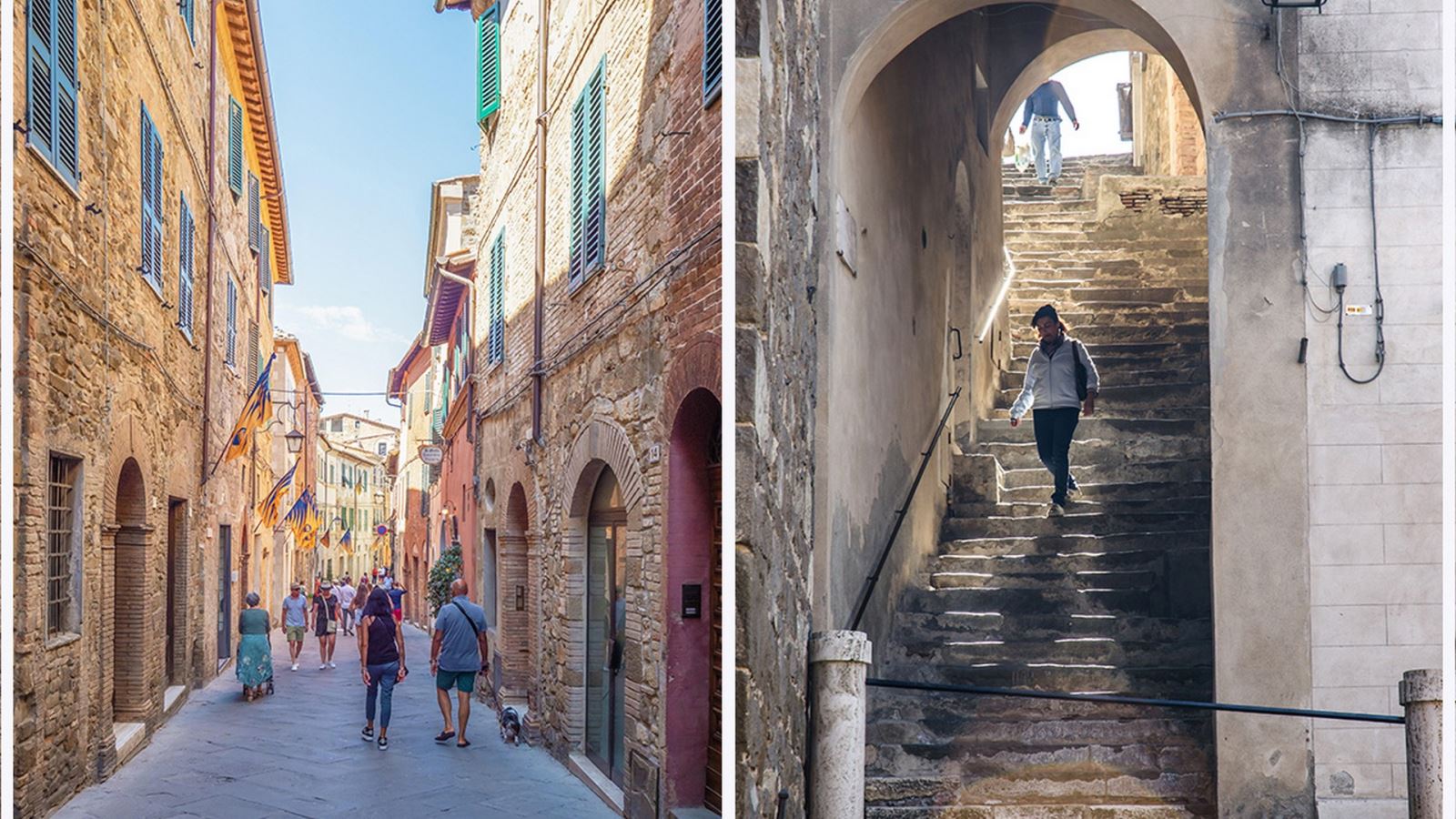 Montalcino has a mellow, medieval heart to explore. Photo: Valerio Mei/Evgeny Shmulev/Alamy

If Pienza feels too popular, visit spirited Montalcino, Montepulciano's hilltop neighbour. From afar, Montalcino resembles a medieval Sienese painting, especially at sunset. While Pienza was perfectly planned, Montalcino developed around its fortress, so has a sense of freedom and spiritedness that Pienza lacks. With few must-see sights, Montalcino is more about the mellow mood and drinking in the views from the home of prized Brunello di Montalcino wine. The citadel sums up Montalcino, from the medieval battlements and wide vistas to its beguiling wine-tasting centre.

It's a travesty to equate Tuscany with Chiantishire, a parody of an English country-house party transposed to Italy. Still, if you're tired of the slightly soporific Chianti and feeling restless for transcendent scenery, try the Val d'Orcia. Montalcino opens up this Unesco-listed patchwork of craggy castles, hilltop hamlets, remote abbeys and moody natural spas. From the ribbons of vineyards to the serried exclamation marks of cypresses, the area is less populated, less manicured and less commercialised than Chianti. It's here that Tuscans best master the art of country living, of deep harmony with the land. Expect to be shaken and stirred, whether by the giant sunflowers or by a balloon ride over the valley.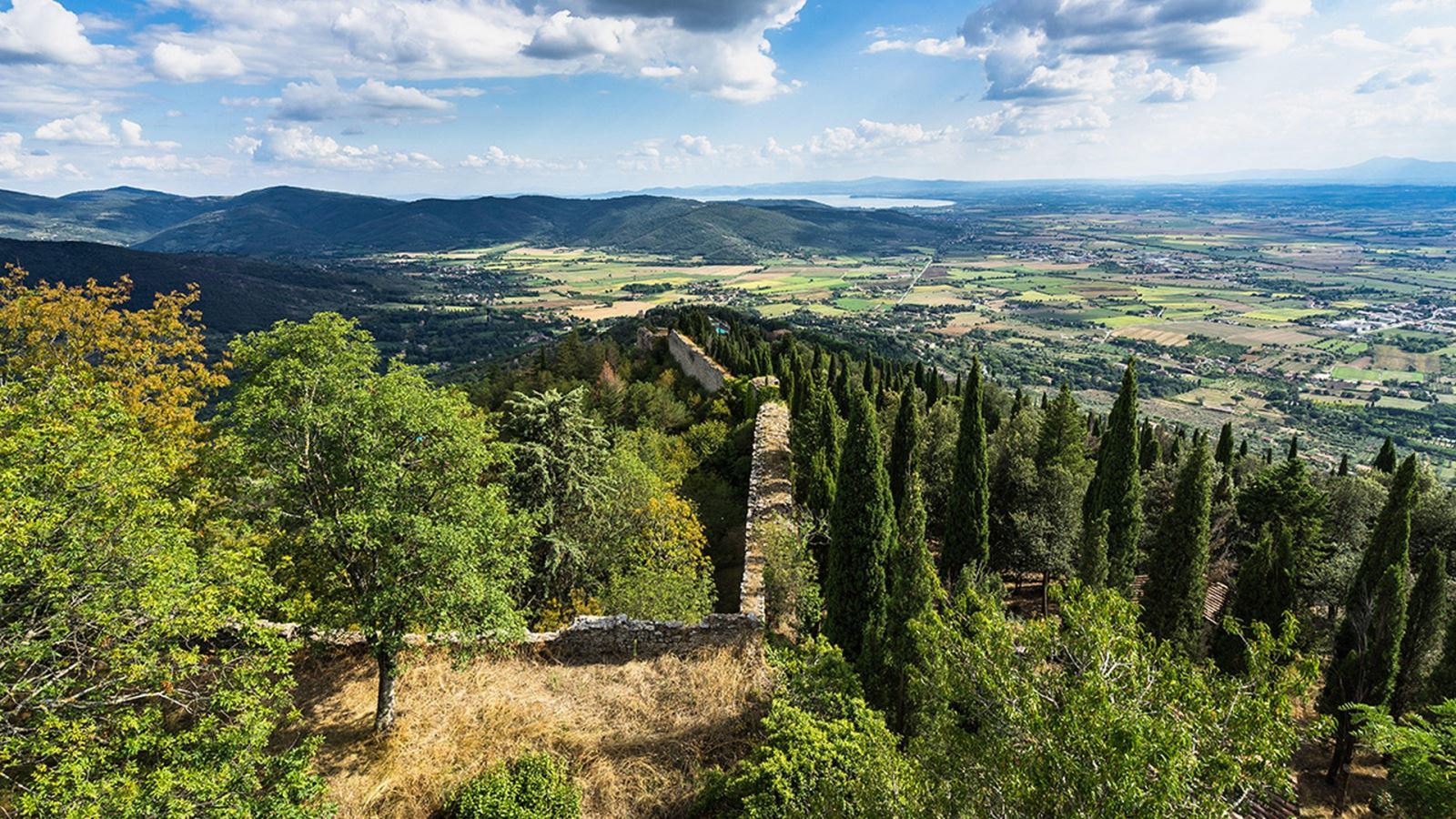 Cortona's Girifalco fortress is worth the hike for the views. Photo: Francesco Bonino/Alamy

Finally, if you are underwhelmed by unprepossessing Arezzo, visit Cortona, the perfect hill-top town. Enticing Cortona is a place for pottering in search of the Etruscans, while being beset by Puccini-playing buskers and tempting cafes. In the Etruscan Museum, gaze at a dolphin- and gorgon-encrusted Etruscan chandelier, proof that this was the most important Etruscan city in northern Tuscany. Hike up to the Medici fortress for views of terraced olive groves and vineyards stretching towards Lake Trasimeno. This dreamy spot was once an Etruscan acropolis but you might prefer to dream in the citadel's wine bar, or to feast on Val di Chiana T-bone steak, washed down with Chianti Classico, of course. Forget Florentine frescoes: Tuscany for second-timers means succumbing to chance encounters.